I think when hot rodders started swapping engines there were plenty of Fords to go around. Now don't get me wrong I like Fords, first car was a '31 Model A, currently driving a '97 Tbird 4.6. But I don't have a problem with anything , and I mean anything in a Ford, were talkin' Hot Rods here.
Now when it comes to anything else I've just got this thing about, "Hey , what are ya doing here? Couldn't find the right engine for that thing?"
1933 Plymouth with an Olds ? NO.

  Now this is just my opinion.

http://www.californi...3_Plymouth.html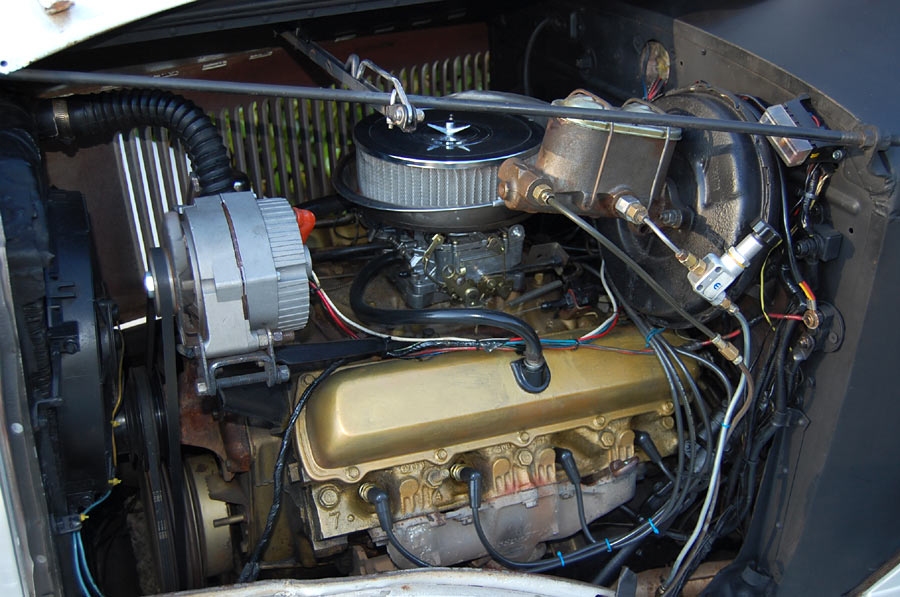 I've seen all kinds on Plymouths at shows, walking up thinking man this could have any number of MOPAR engines in it. Nooooo a Chevy ? What's going on?
But the nostalgia thing tells me it's ok to put any number of different engines in a Ford.
Edited by Greg Myers, 14 August 2013 - 05:53 PM.