So this is my thread for my Duo Ferrari Build. The two cars will be alike in a sense. The Enzo will be the Track Car, fitted with a side number and some small sponsor decals. Nothing to drastic.
The 360 Modena (which from what I have heard is a bad build) will be the Road Car. Just your simple, "Let's cruise the boardwalk..." vehicle. They will be used in my upcoming Diorama I'm currently planning.
Paint-
Enzo- Flat Black w/ Satin White
Modena- Satin White w/ Flat Black accents.
Please remember that any/all comments are welcome.
First Up: Revell Ferrari Enzo-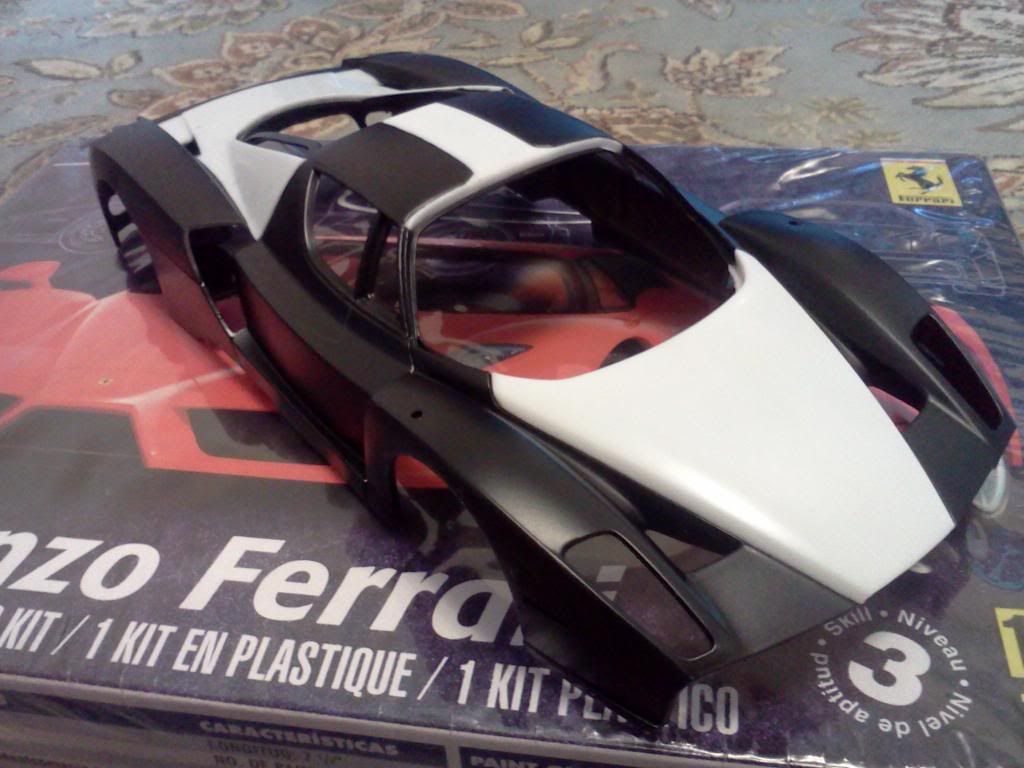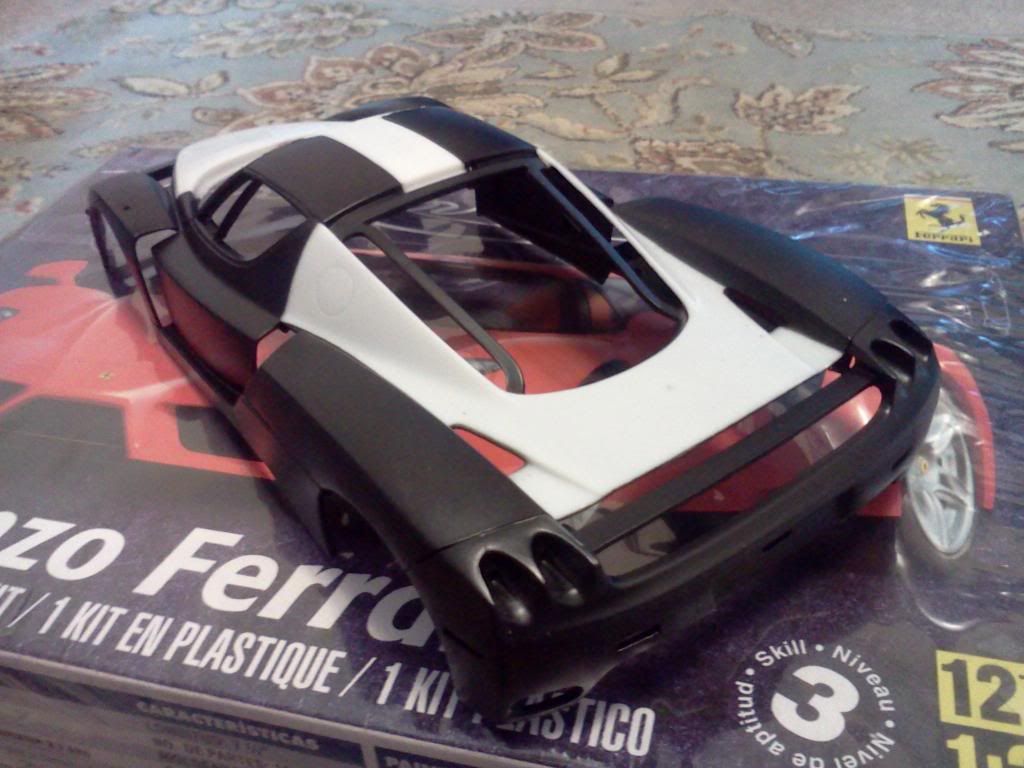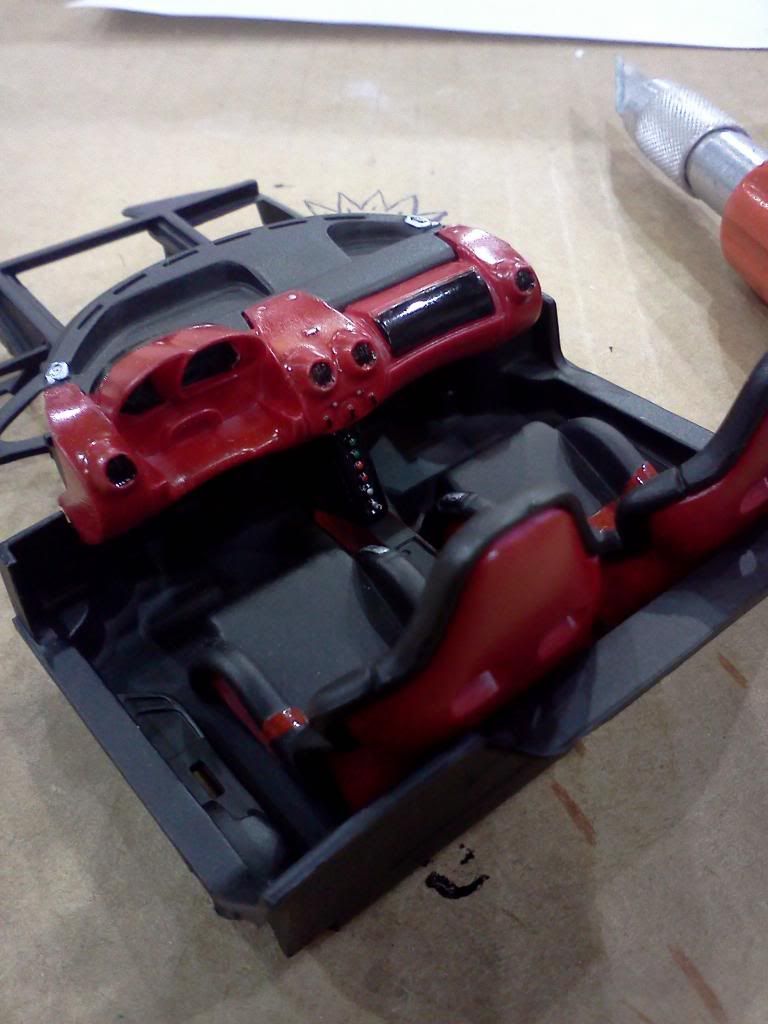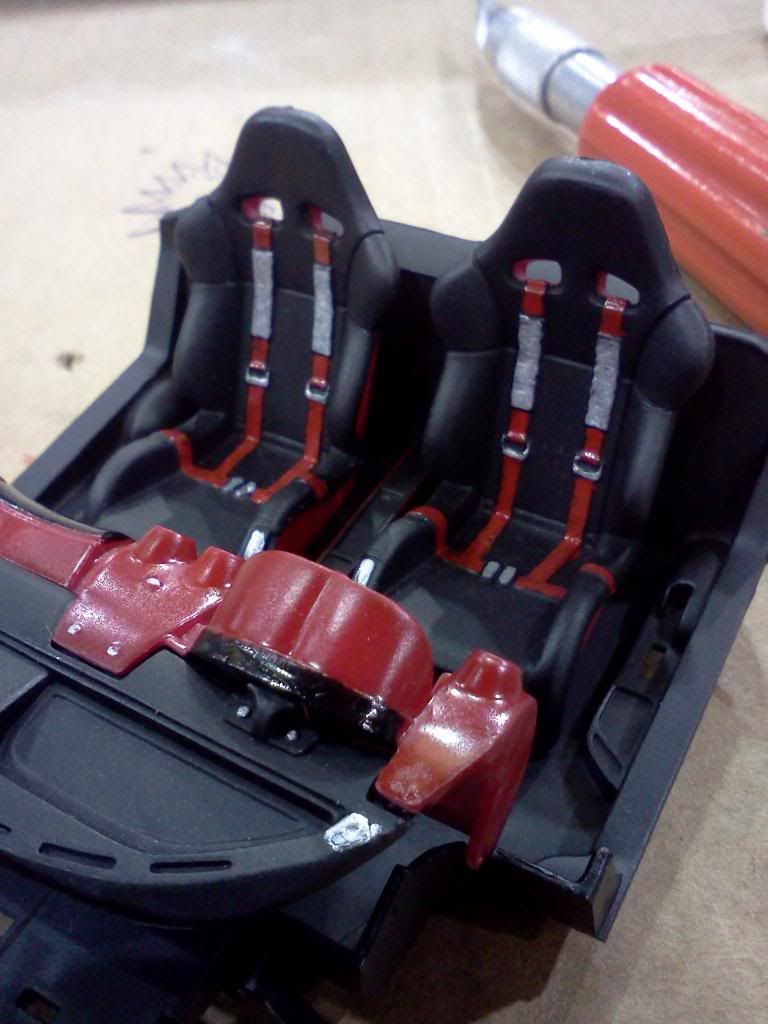 I'm working on dulling down the interior components of the Enzo as suggested by a fellow modeler.
Next Up: Revell Ferrari 360 Modena Spider-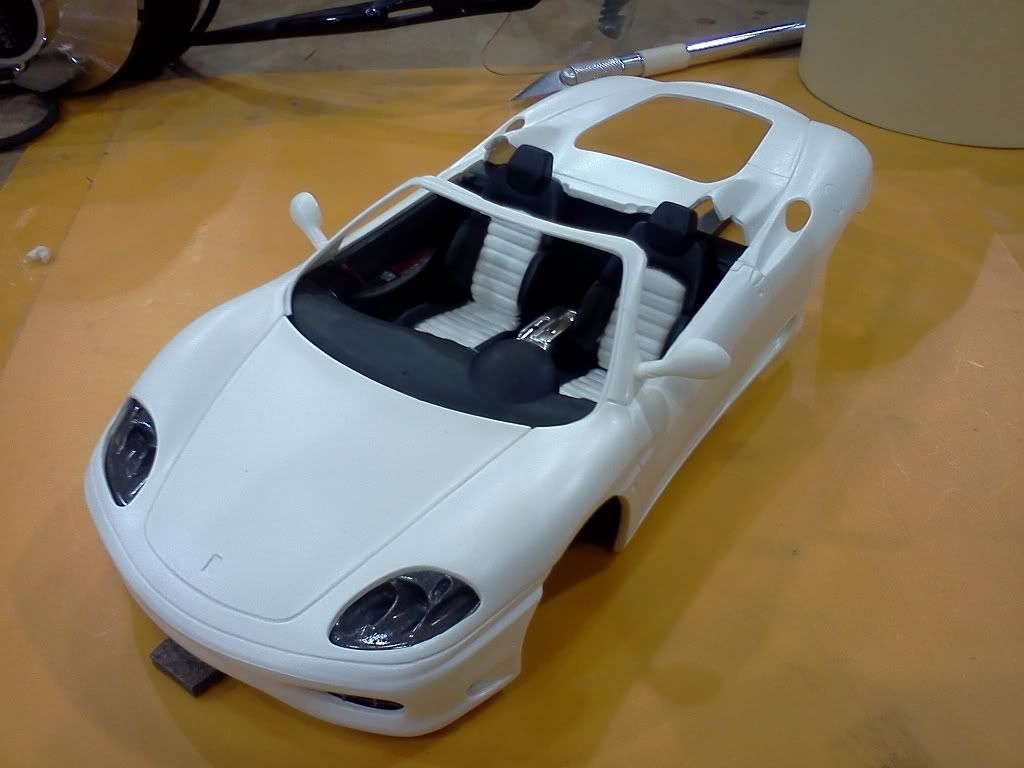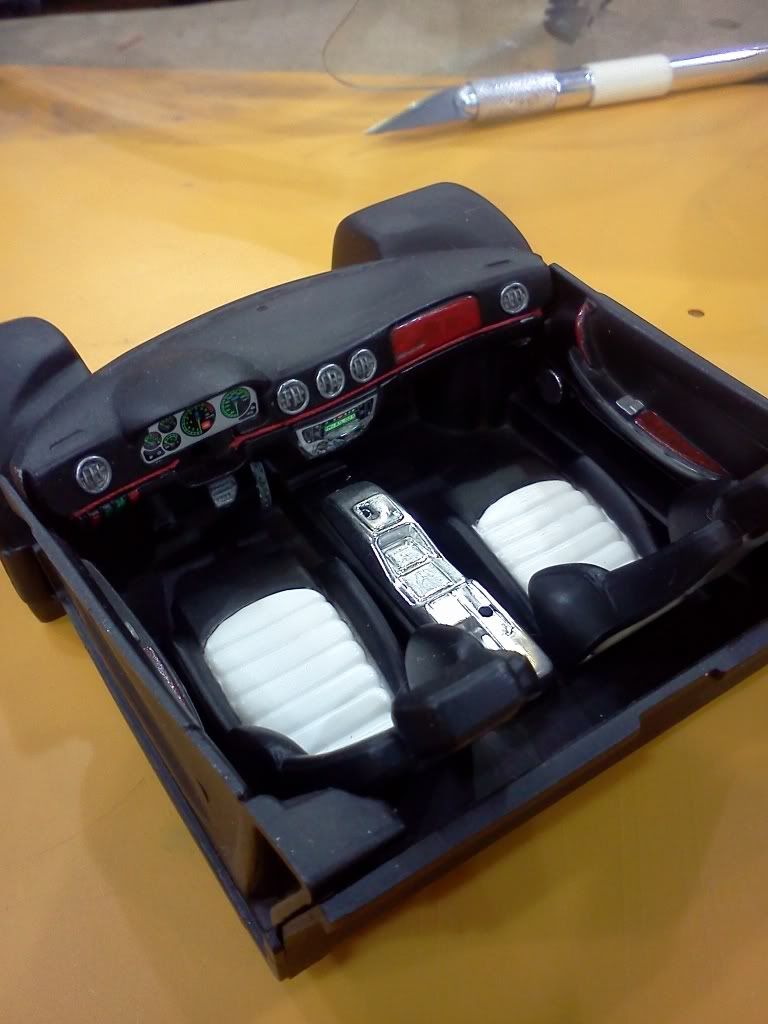 Pair Together (Complete w/ Pizza and a Bud Light 

)-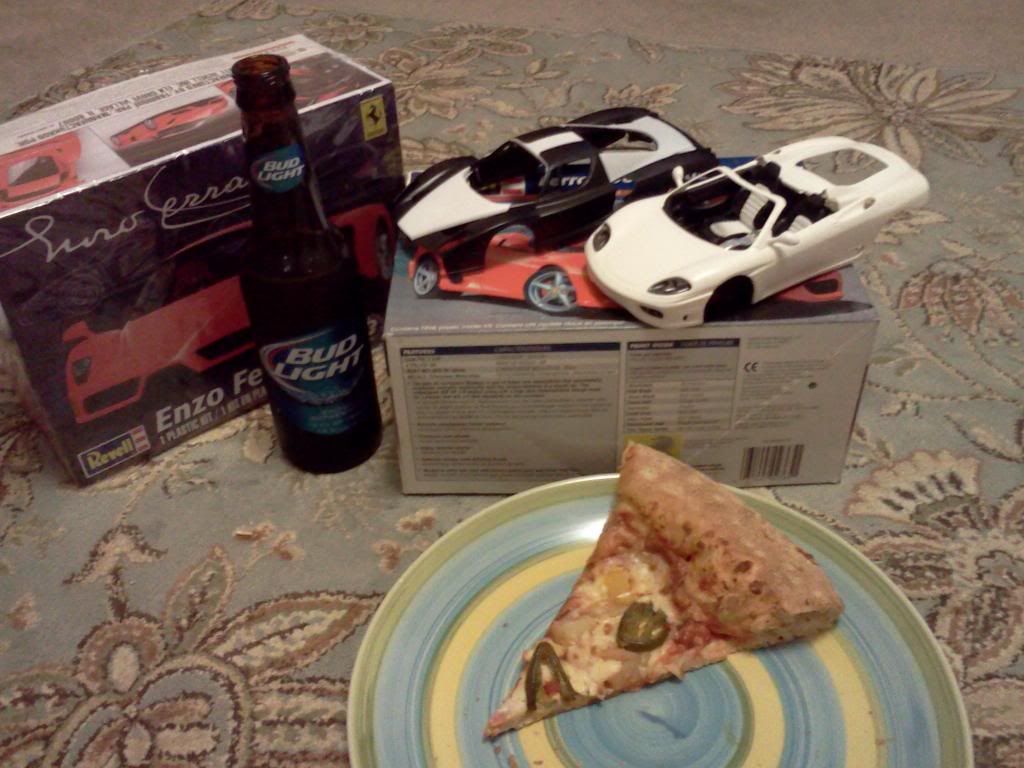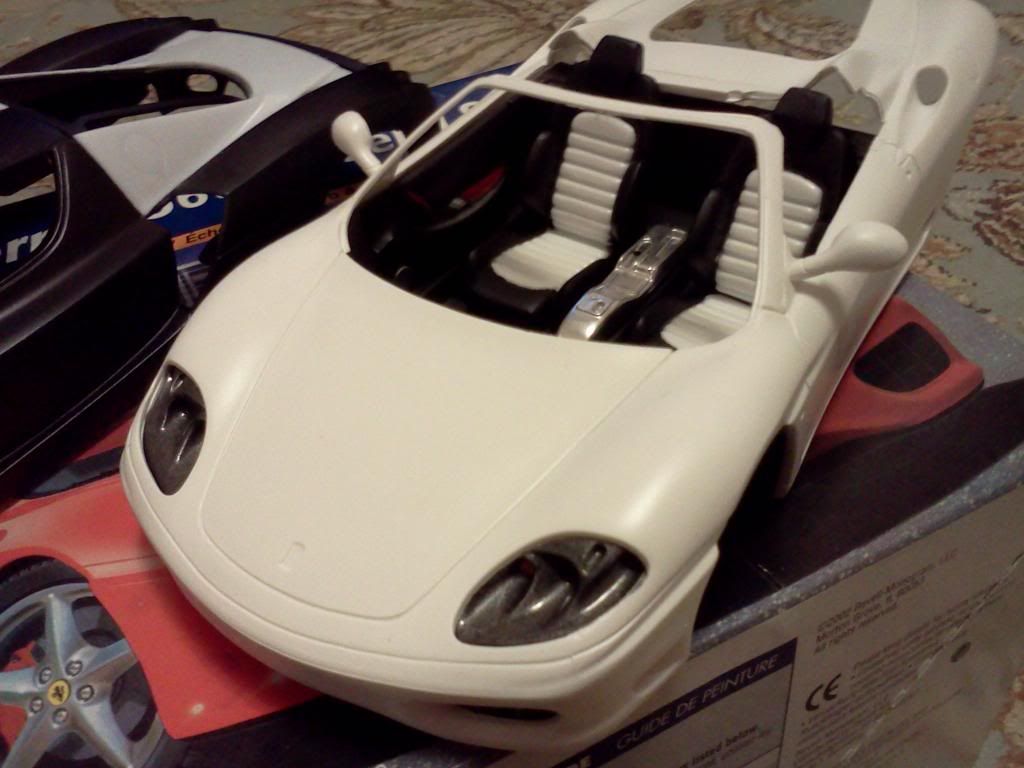 Edited by MikeyB08, 16 August 2013 - 03:50 PM.