In my small french village, we received this week-end a "Jours Heureux" (happies days) meeting
around 100 cars and 35 caravanes mobil home?) 
somes walk around:
In France american's cars are rares, so owner prefer to restaure it in original condition
one of my favorite: Corvette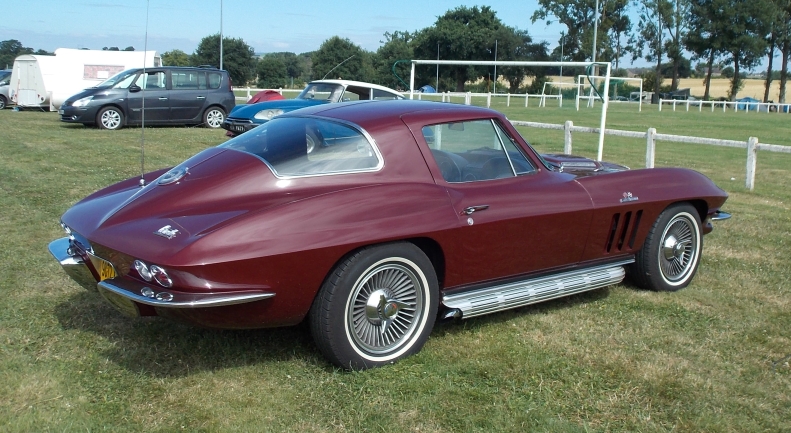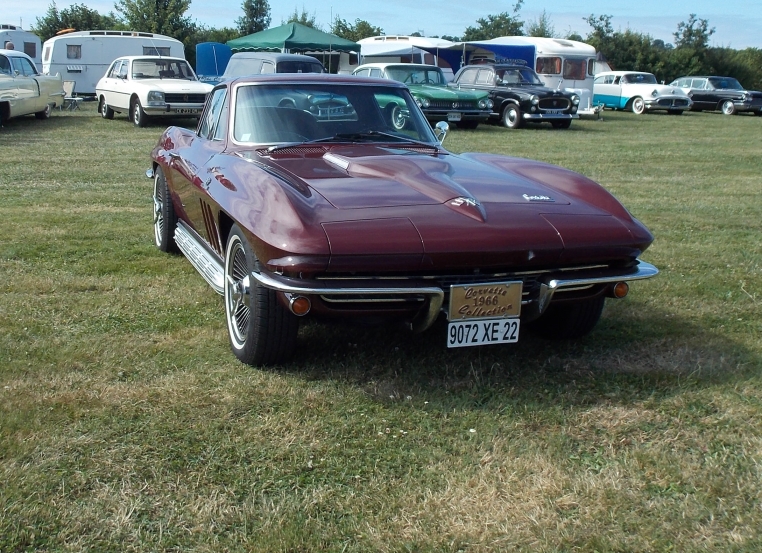 very elegante Oldsmobile Cutlass: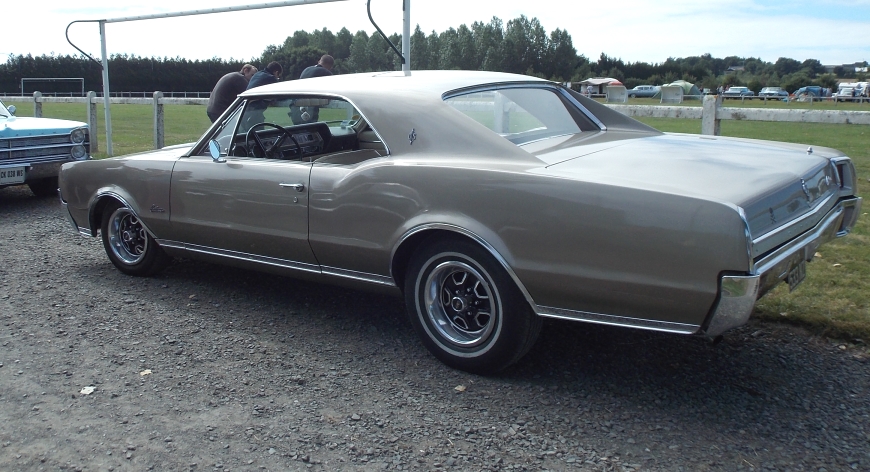 incredible green metal Cadillac: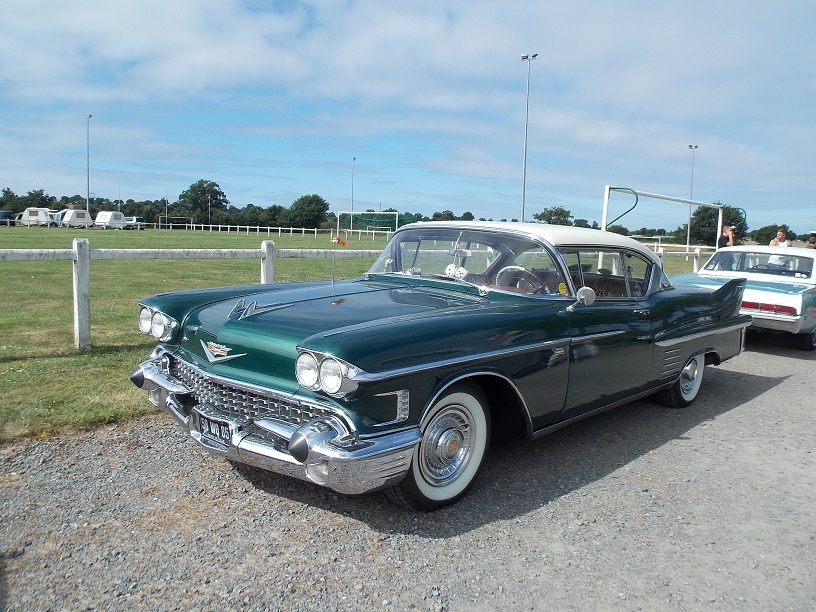 but also special Rose (pink) perhaps delivery color?
a Chrysler Newyorker looking new: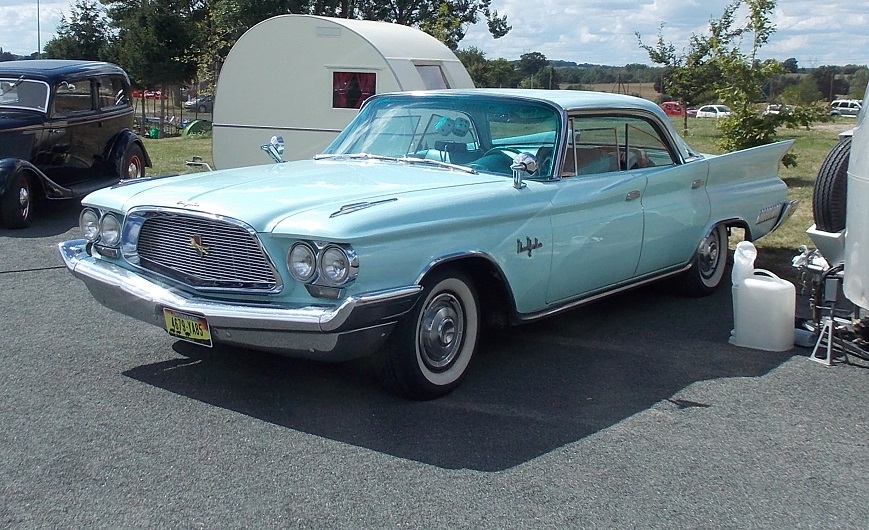 a chevy sw: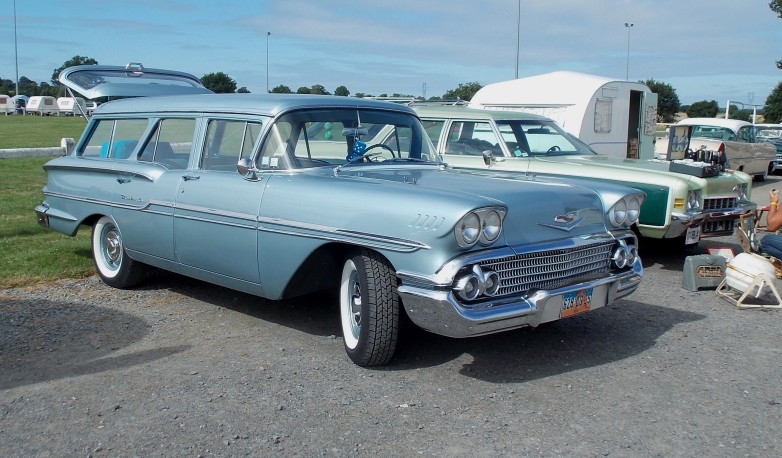 many others, i can't show all !
but it was a great opportunity to see close this wonderfull cars, examples of a happy period, without crisis...