After a few years of auction watching, I gathered up all three Lindberg 1/32 '70s Fords; the Granada, Monarch, and Thunderbird. I Started with the Granada, the other two will be coming later. It didn't make any sense to do a build thread on a kit with 25 parts, so here's the last page of the story.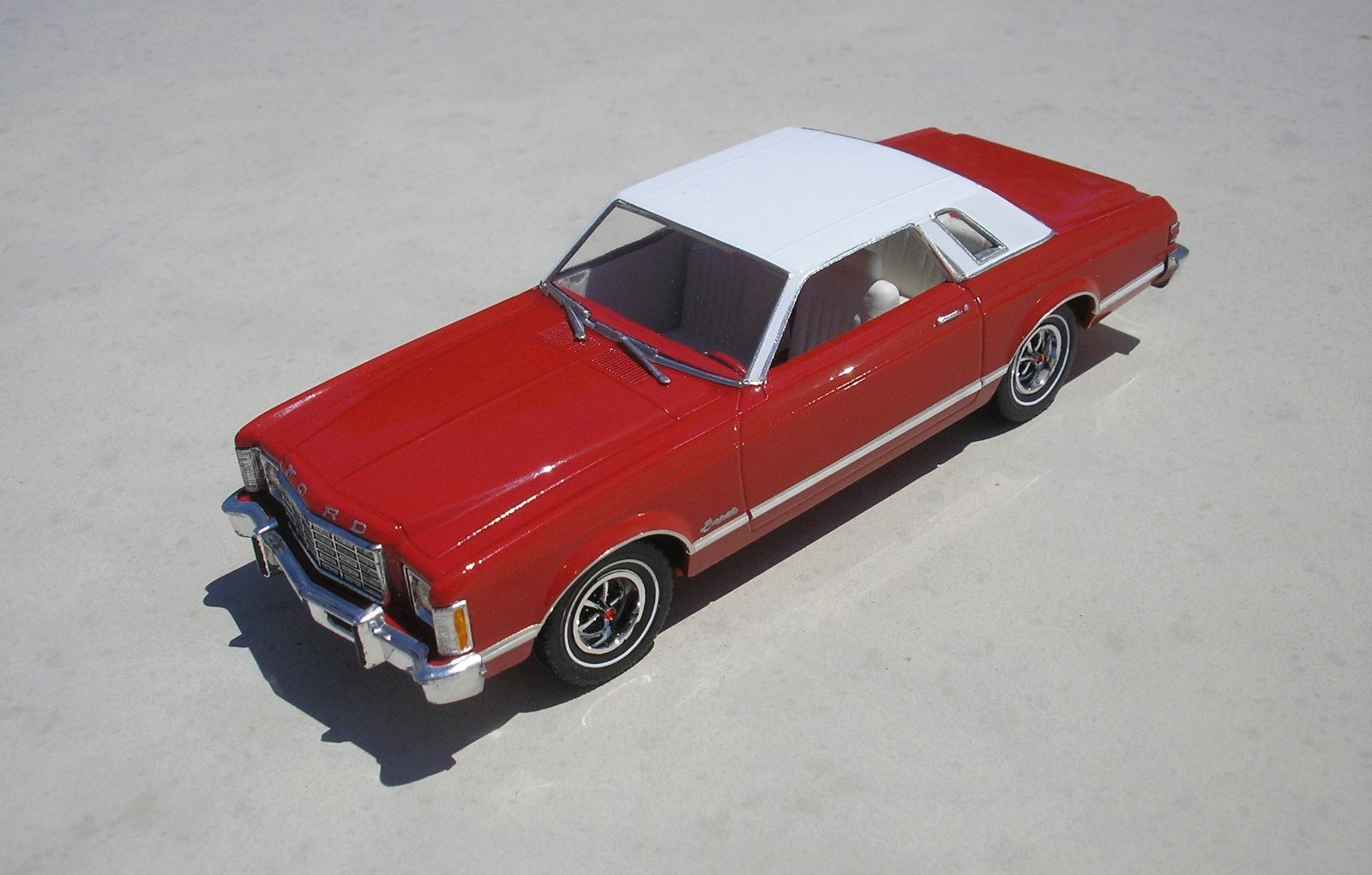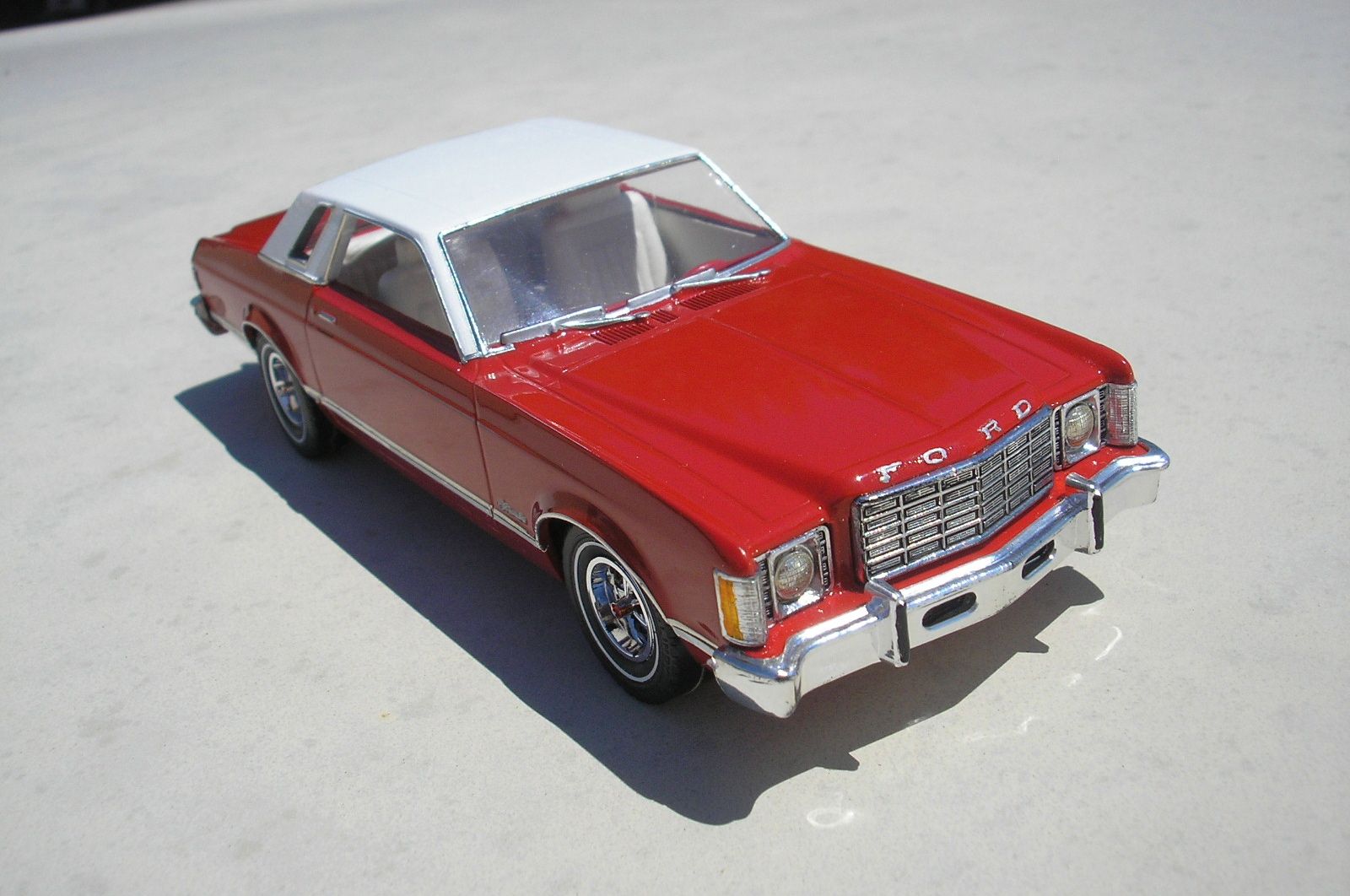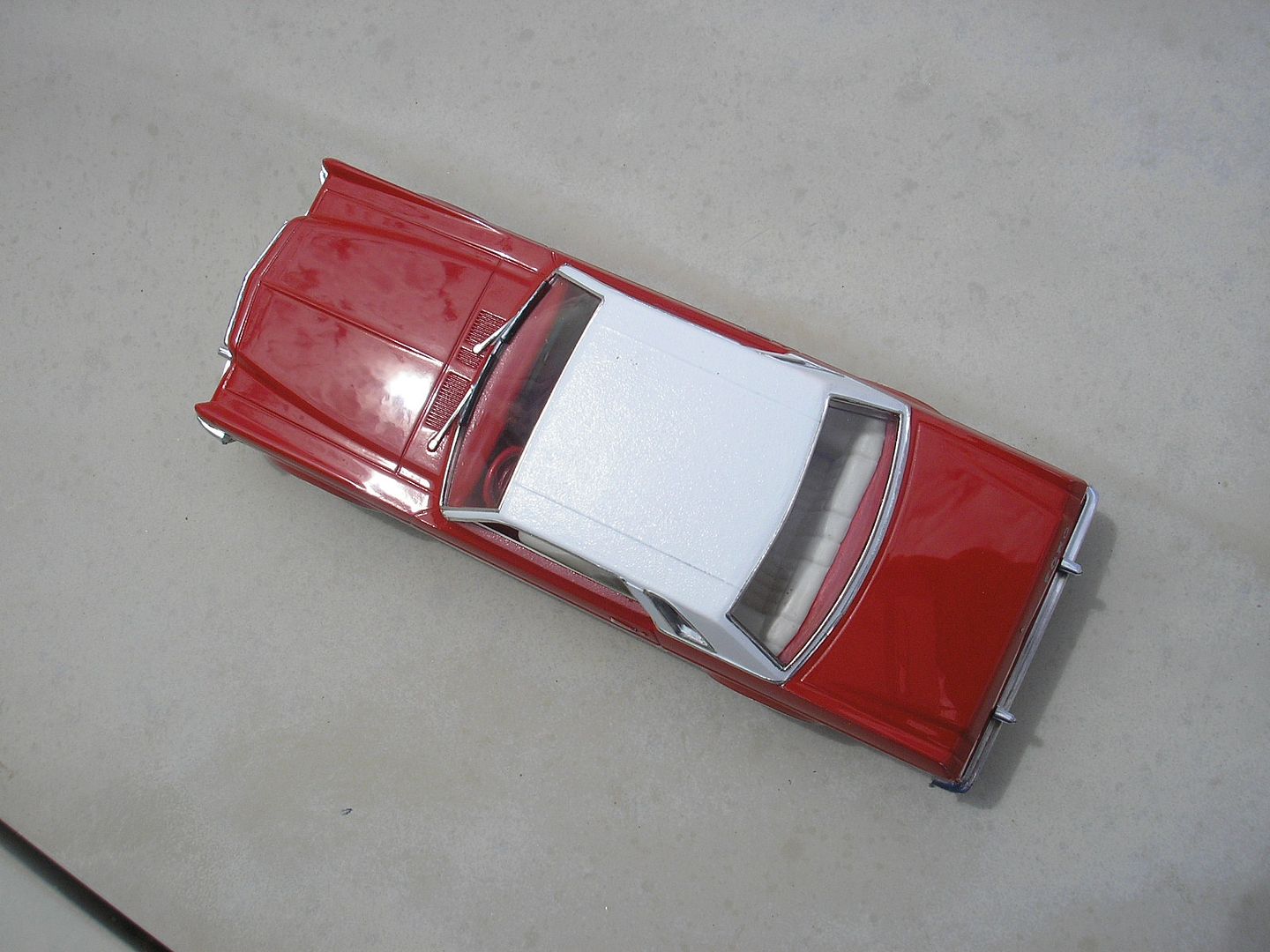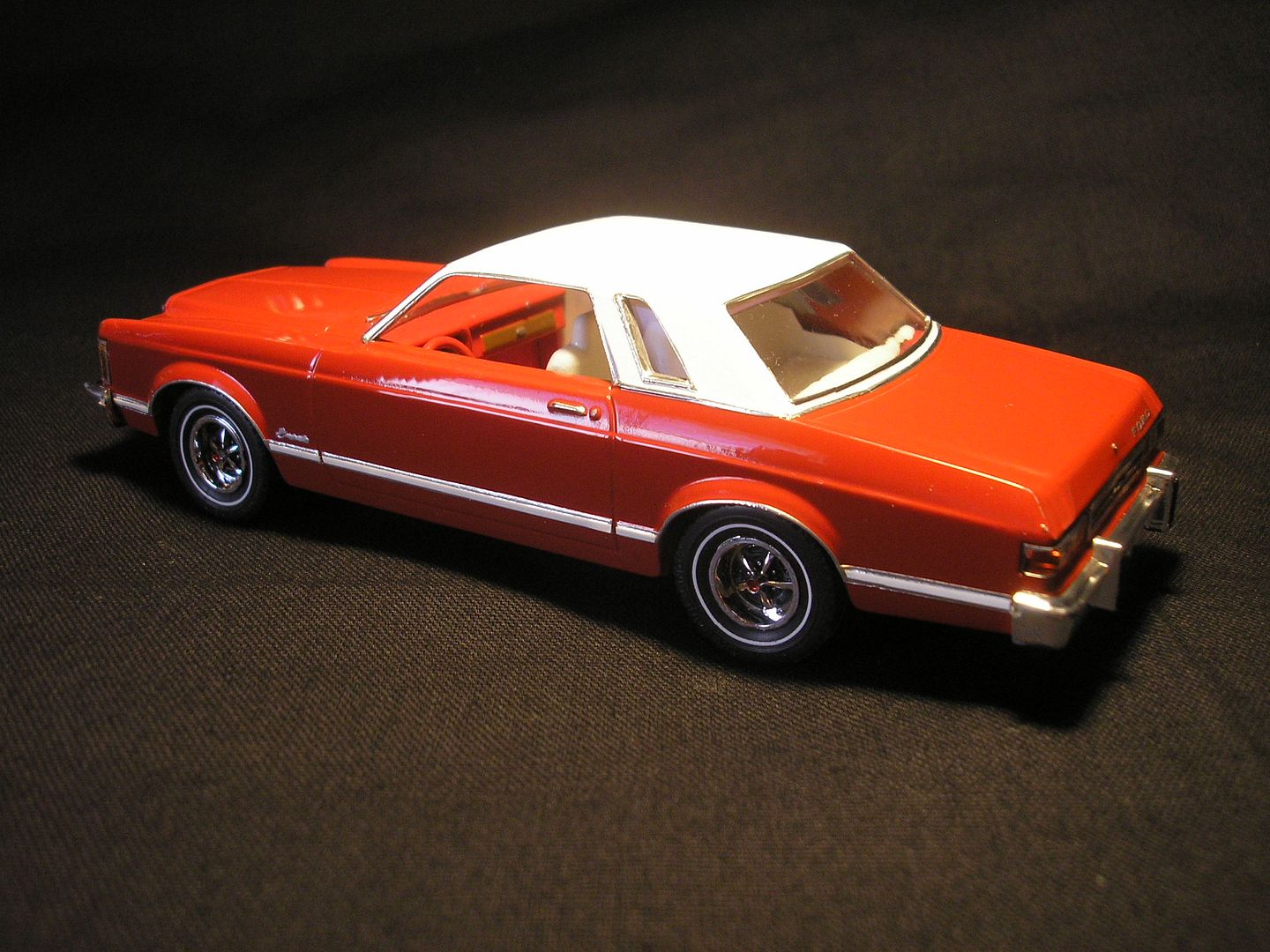 These Lindberg '70s American car kits are all nice little units, well proportioned and reasonably accurate bodies with minimalist interiors and little else. But it's rare to see one built and detailed, they mainly go into the collector stashes. The Granada started as a box of light yellow plastic with a light tan interior insert. The interior had no side panels, so you would see the inside of the body looking through the windows. I made the side panels - no detail, just to carry the interior color to the sides.
Wheels were swapped for the Magnum 500s from the Monogram '69 Charger kit, (optional on Granadas in the day) and those whitewall decals are the very first set made in 1:32 scale by Vinyl Nation. Darrell didn't offer them, so I asked if he could make them, he said "Sure", I gave him the specs, and there you are. Great product he offers. Paint is Model Master Italian red base/clear lacquer rubbed with a polishing kit and Treatment wax, roof is Classic white without the clear, interior is white primer, carpets brush painted red, and the whole assembly semi-gloss cleared. The white rub strips in the middle of the side trim are self-adhesive model airplane Monocote cut into strips with a straight edge. You really haven't lived until you've BMF'ed a 1/32 car with a lot of trim, at least the Monarch will go faster.
-MJS
Edited by Maindrian Pace, 03 November 2013 - 08:08 AM.