I began this project sometime back to give myself a break from my Fairmont and business stuff.  This is going to be a full throttle effort to capture as many details as possible of a contemporary Mustang pro stock body.  So far I havent messed it up, but theres no guarantee itll be anything but a pile o plastic if things dont go according to plan.
 
As can be seen, the stock body has been removed from the beltline down and replaced with flat panels made out of .040 sheet styrene.  Lower door lines have been scribed into the panels and a narrow lip added down at the "rocker panels".


 
Another alteration has been lengthening and tapering the rear deck along with adding new panels behind the rear wheel well openings.


 
I successfully pieced together the hood and lengthened it to correctly match up with the lengthened nose.  From the centerline of the front wheel well openings to the nose is a scale 45 inches.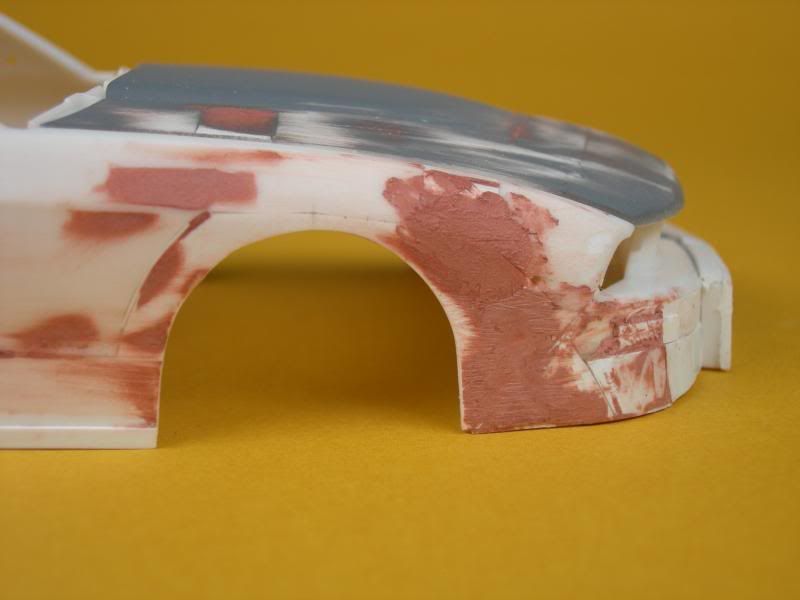 Rear wheel wells were opened up and were very recently fitted with much wider lips.  More work still needs to be done to get the proper radius on the wheel well openings and match the lips up more with the 1:1s.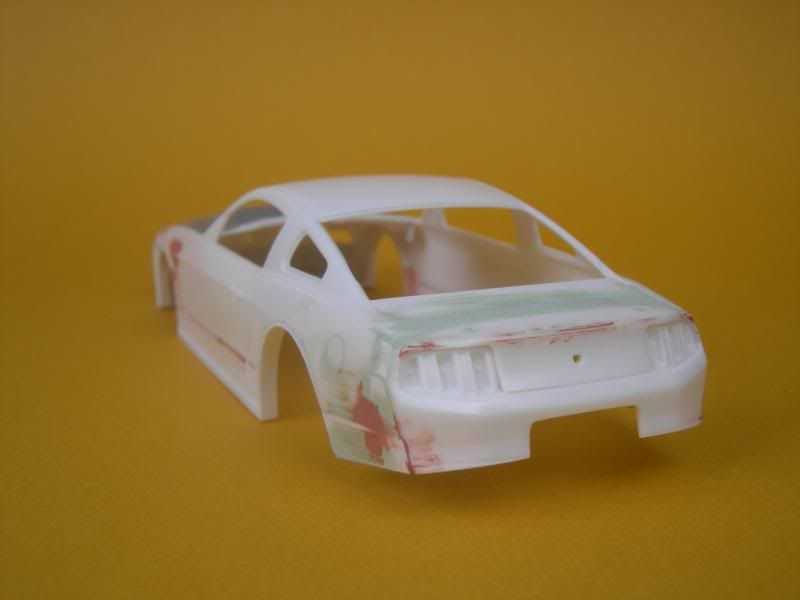 Accordingly, the front wheel well openingss have been drastically reduced in size, fore and aft, and the upper arch of the opening lowered.


Will call this set of pics good.  Will post more later.
Edited by futurattraction, 18 September 2013 - 05:02 PM.