MPC 1953 FORD FLIP NOSE PICK-UP
STREET RACER VERSION OF AMERICA'S FAVORITE FORD PICKUP, 1/25 SCALE. Kit #1-0730, issued in 1983
I have this one built for a friend, according to his ideas.
Now, after over 20 years, he has returned it to me.
Well, not in original condition: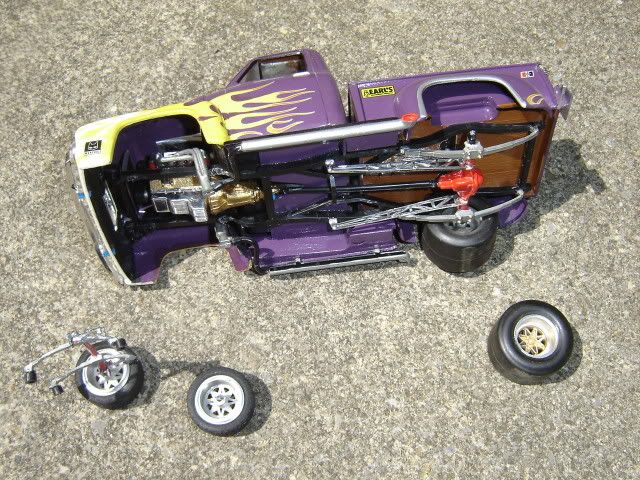 It was very dusty and some parts were broken off.
He said that if I could use it for anything, I could keep it.
The parts were fixed quickly, but the dust, sits in some places very tight.
Well, after so many years...
On the pics, the hood is still not right on it... , hope you like it.