Hey guys, over the last few months I bought a house, and while moving, and painting, and working 2 jobs, I decided to give a few of my built kits a slight refreshing, since I didn't have much time for any heavy model building
...
the first is my Tamiya r34...originally built with no top piece to the spoiler, and painfully factory brochure(read stock) looking.....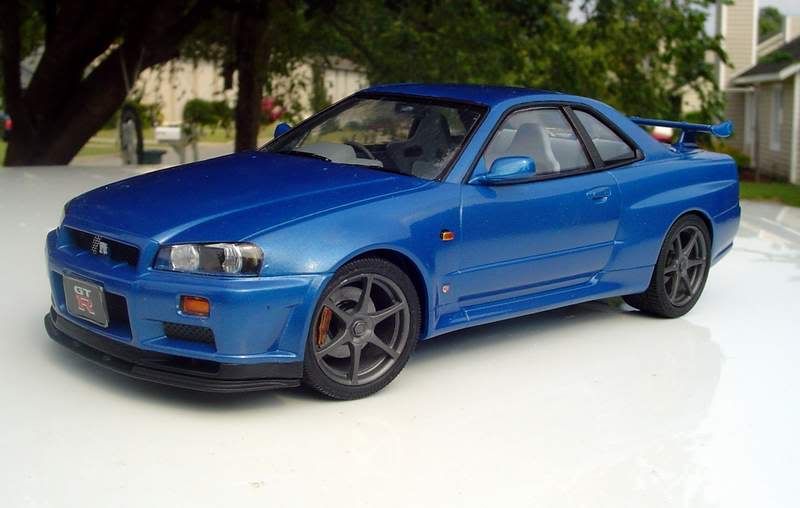 Here it is now as an owner would personalize it with Z-tune wheels, z-tune exhaust tip, and some number plates/registrations stickers(and a Nismo and Option decal for good measure). I also added the top piece to the trunk spoiler and used Tamiyas Carbon decal from the Z-tune parts pack decal sheet. Not much else was done...I needed to fix the front suspension from where it came unglued, and I changed both dash decals on the inside. Here it is....