Endsville Eddie
The "Weird-Oh's" kits were designed by Bill Campbell, and were originally released by Hawk in the sixties.
These comical kits featured bug eyed, big toothed monsters, crazed race car drivers, wacky beach bums, and far out rock and rollers.
This one is made by LINDBERG from the original HAWK vintage molds.
The main body of the car was sprayed with Tamya Spray cans, Mica Red, over a silver base, the rest of the car and Eddie himself were hand painted in enamels and acrylics, and I dry brushed a lot...
This was a fun little kit, mostly boxstock, although the nice thing about these kits is the creative freedom, the things that are changed is the shifter, i added a couple of small refinements, the chain for the anchor comes from a necklace, and some scratchbuilt foot brake parts, and of course the base, an old picture frame, filled with plaster, plus a new wall, handmade from a piece of PVC and a bit of kolor, finally finished, hope, you like it.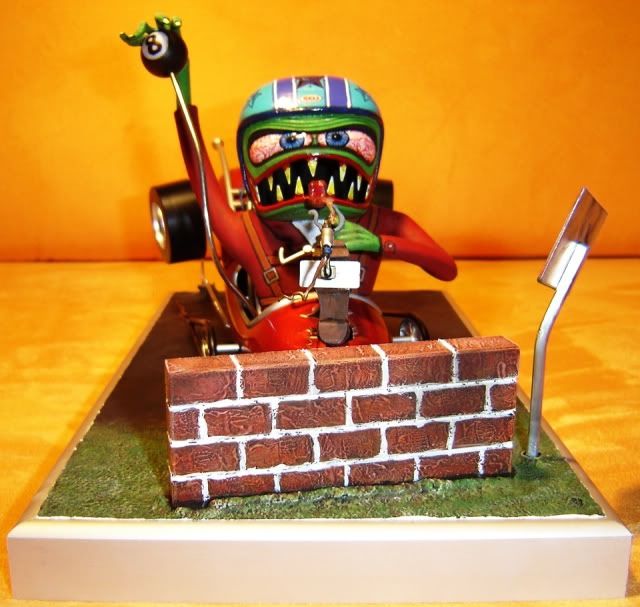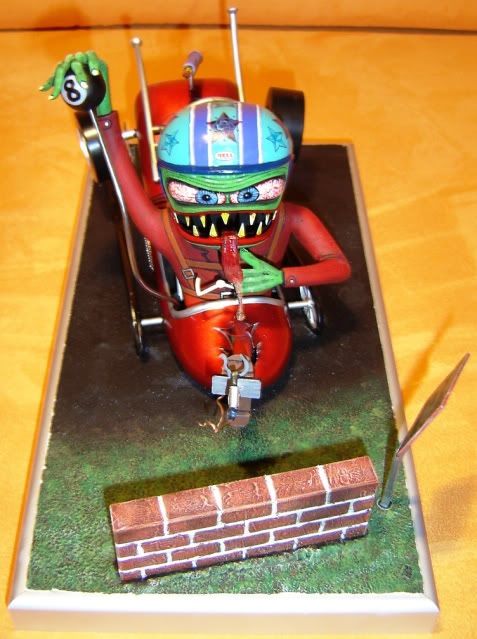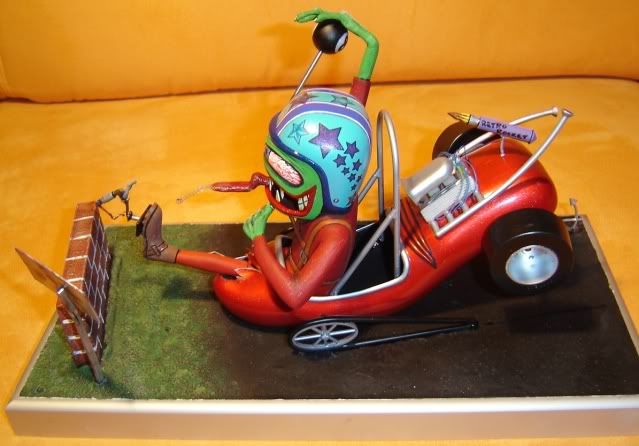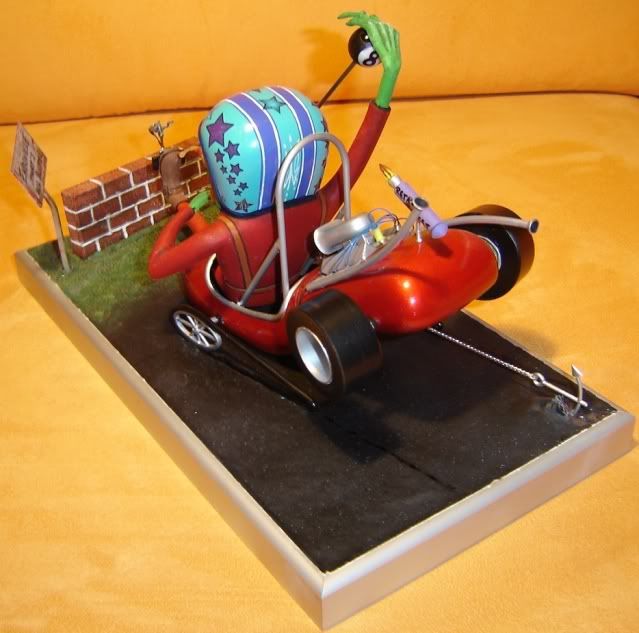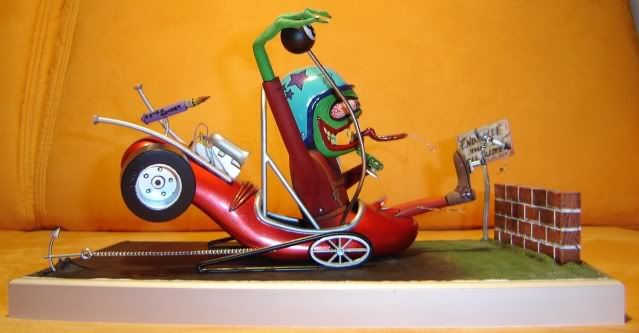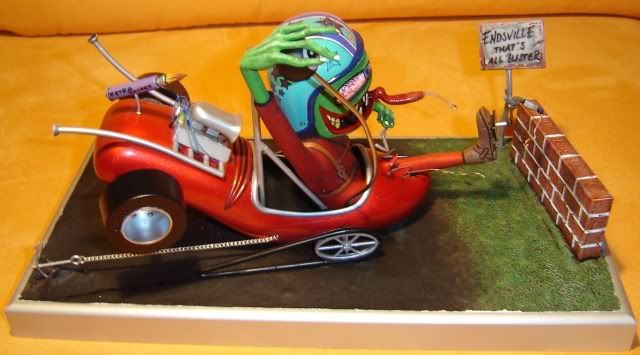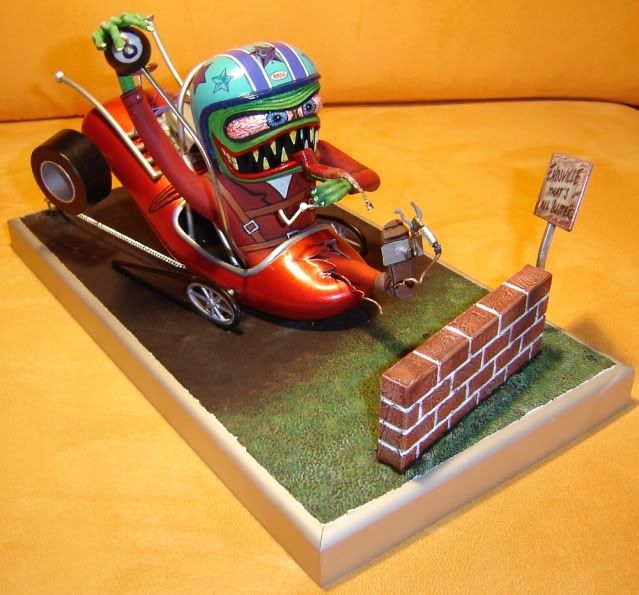 Edited by hobbybobby, 29 August 2013 - 11:36 PM.