The AMT '32 Fords have some proportion problems, most notably being too short thru the cowl area. I had a couple of '32 gluebombs languishing in the parts bins and decided to see what I could do as far as correcting an AMT Victoria body, chopping it, and building it up on Revell underpinnings. The Victoria is an unusual body style you don't see that often in 1/25, and to me, the AMT proportions spoil it. The AMT chassis leaves a lot to be desired too, and as this is to be a more contemporary build with a Ford 9", the Revell chassis is the natural choice.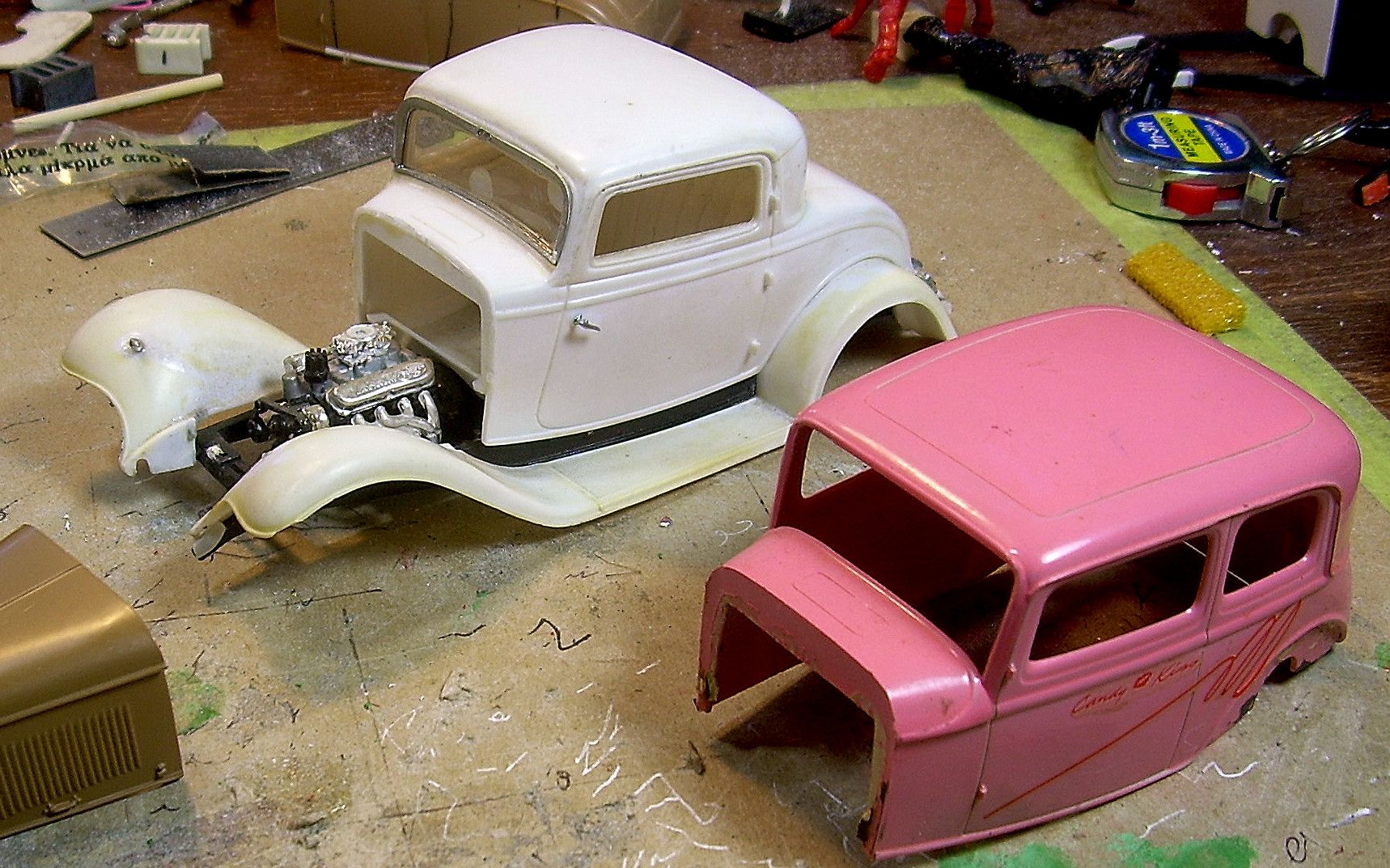 The difference in cowl-height is pretty obvious when you compare the Revell (on left) and the AMT body shells. I've started to correct the AMT shell by adding material at the bottom.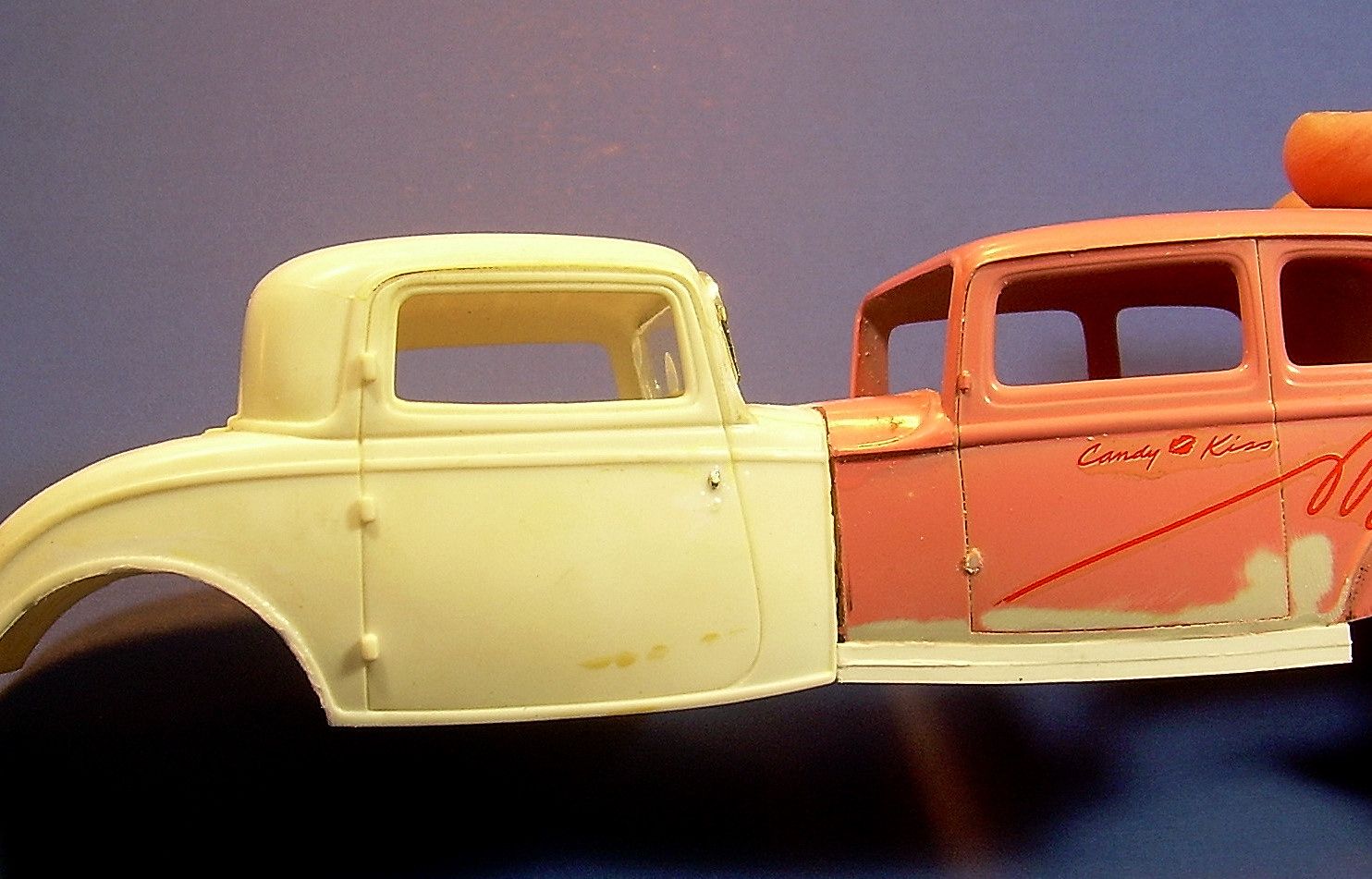 First mockup, several angles. Chop is 1/8", or about 3 scale inches.