I'm going to be doing some glasswork shortly, I THINK, so I'm trying to get several builds that need interior reinforcement together and prepped. The idea is to avoid wasting epoxy (the stuff I use has to be mixed on a gram scale, and it's smarter to try to do several layups from each batch, if possible).
I started on this one a couple of years back, the plan being to do a 3W coupe-based '34 pickup, much sleeker than the upright factory job. I had some 1/24 gluebomb Monogram ZZ Top bits and a 1/25 Monogram snapper, a buggered '36 Ford 3W roof, an old Pyro Auburn nose and the bed from a Lindberg '32 Ford pickup.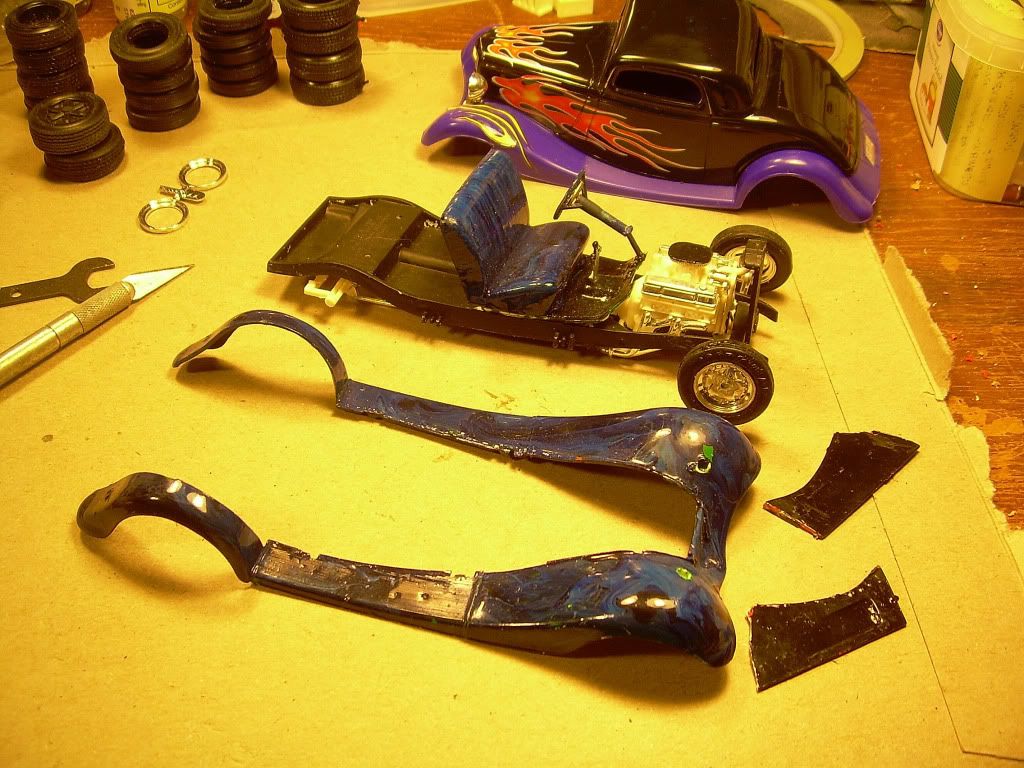 I chopped the snapper shell about 4.5 scale inches, after hacking the nose off.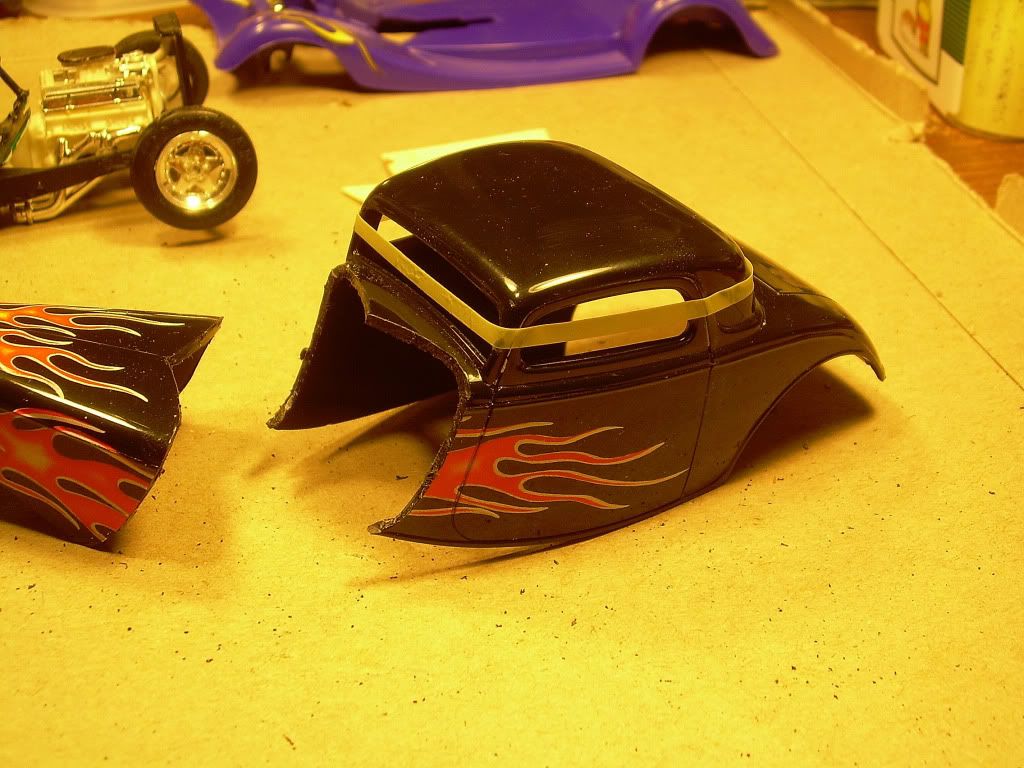 I stripped the interesting paint from the fenders, and hacked off the back of the 3W body shell. The roof in the foreground is AMT un-chopped '36 Ford 3W.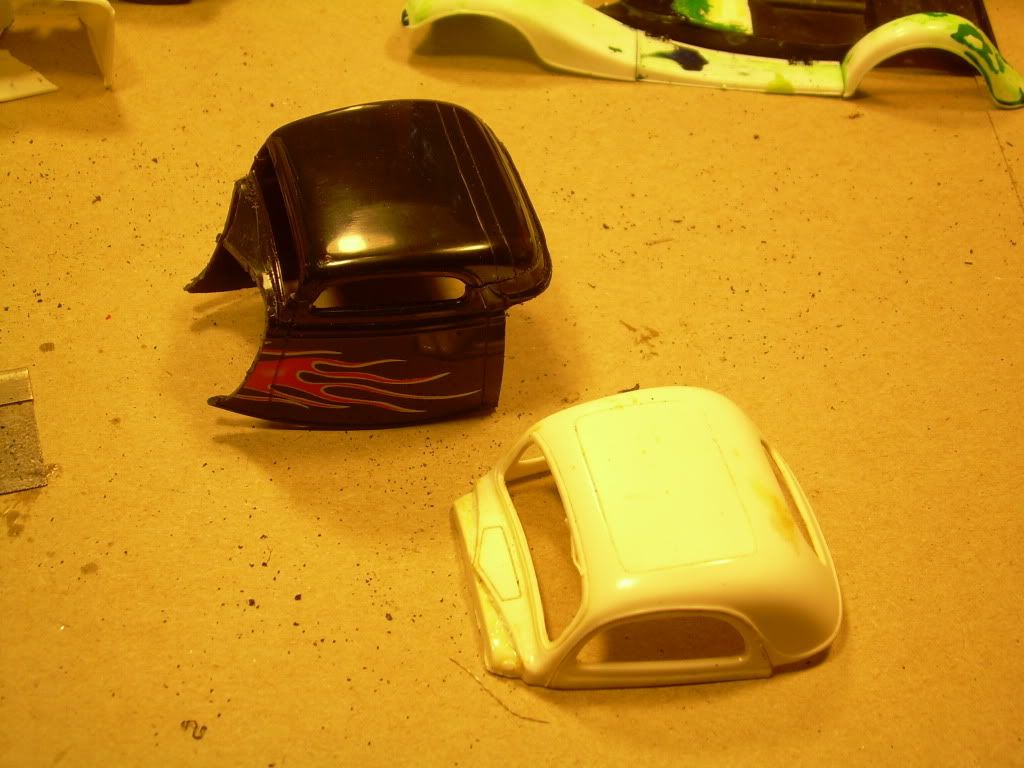 The top of the '36 roof becomes the back wall of the cab.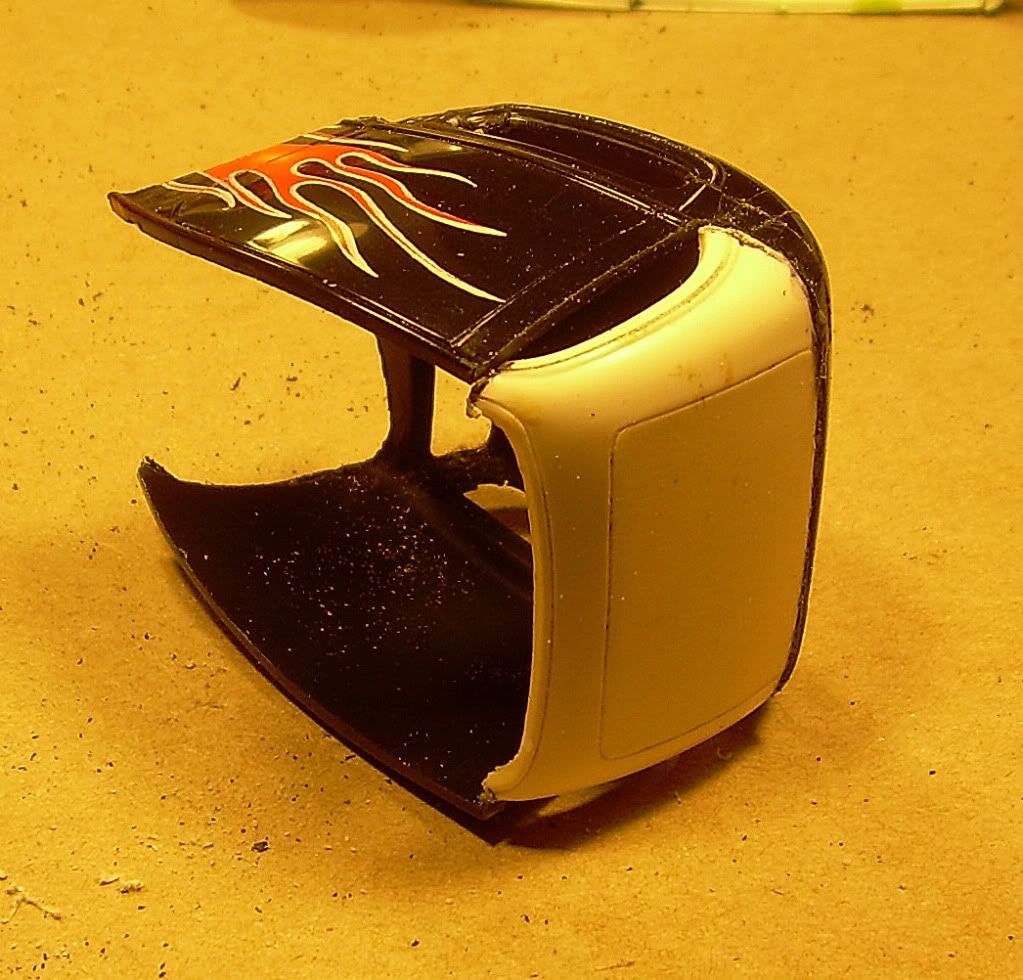 I'm pleased with the proportions in general, but the bed looks a little 'stuck-on'. The pods on the hood sides are fairings for 7" round headlights, and the Auburn grille shell needs to be sectioned slightly to get the height down and correct the line. Right now I'm thinking of using a pair of '57 Chebby rear quarters for bedsides, to get a sloping-back line similar the whats going on at the hood and rear of the cab.
The rolled rear pan is original issue Ala Kart, and will probably stay, with the exhausts coming out where the 4 pieces of tube are now. The bullet taillights will most likely go away.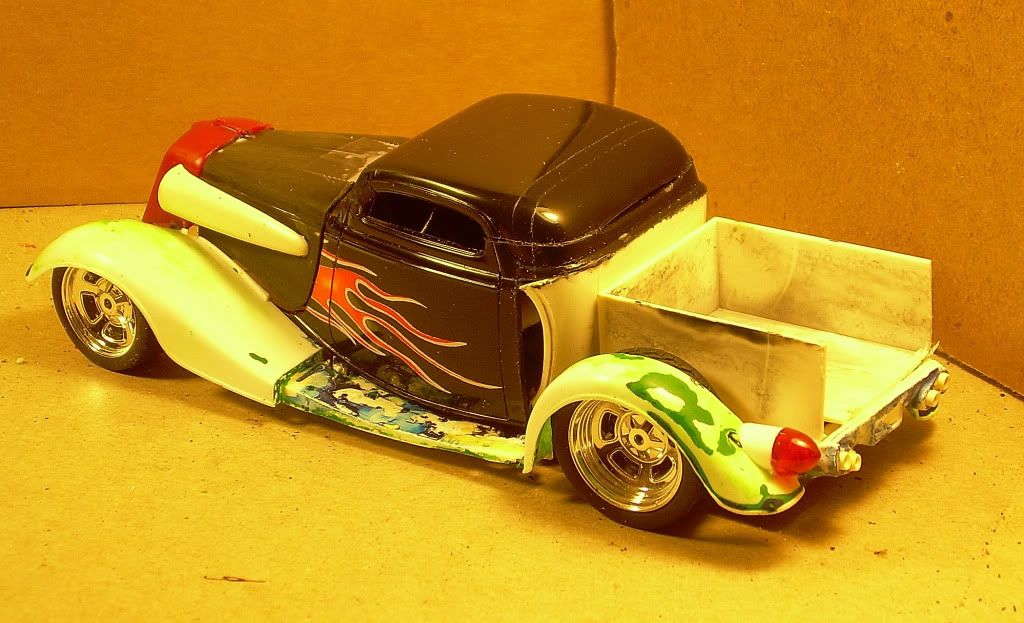 Edited by Ace-Garageguy, 07 September 2013 - 09:02 AM.