I don't know how many of you guys have problems with glue bottles that like to spill over, but with my occasional hand spasms and even just plain klutziness, I haven't yet had a single bottle of glue last me - every single bottle has been knocked over at least once, sometimes completely ruining the model parts on the desk at the time.  Here's what I did to resolve it: 

I picked up a round wood plaque at Michael's for about $0.80 or so.  I brought it home and drilled a hole in the middle just slightly larger than the bottle of glue.  I was able to finish the old bottle and I am now halfway through this bottle and not a single spill since.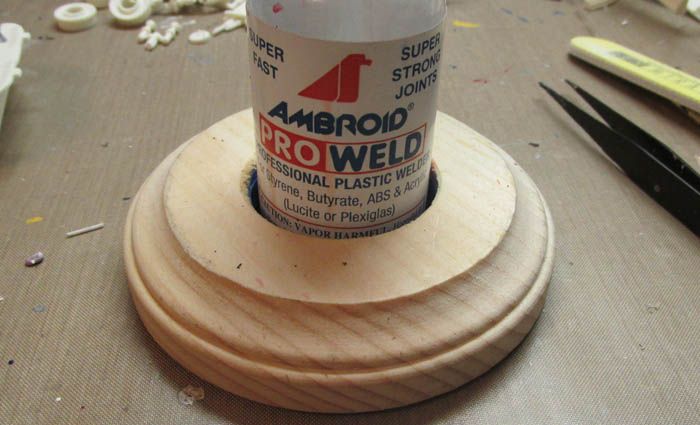 Edited by Scottnkat, 09 September 2013 - 01:30 PM.