I finished this up this afternoon.  As I stated in the WIP thread, the inspiration for this build came from this picture I found when I Googled reference pictures...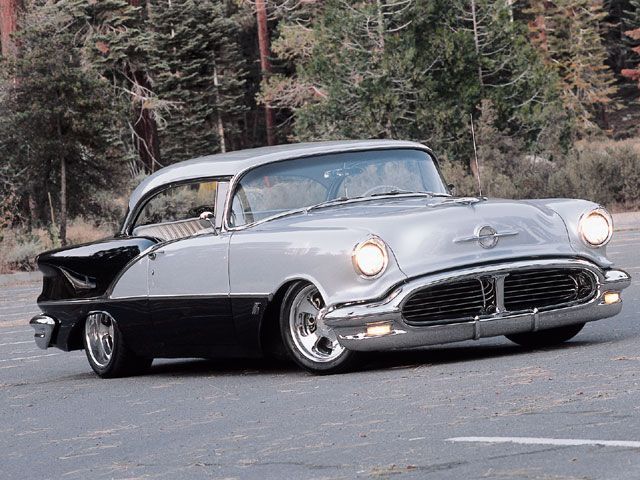 The model is an old Johan promo that I picked up at a show many years ago.  It was painted a horrible raspberry color and the names and badging had been sanded off.  I painted it with Black Gold's Silverwhite Pearl and Duplicolor Storm Gray Metallic, with a Duplicolor acrylic clearcoat and polished.  The grille was given a blackwash and clear headlight lenses were glued to the chrome promo headlights to look better.  Over time I lost the promo chassis and found a chassis that fit the body in my parts stash that I had to lengthen by about a half inch to get the wheelbase right.  The halibrand wheels and big n' little tires are also from the stash.  The taillights were detailed with BMF and the bullet backup light lenses are from the Revell chopped '49 Merc kit.  I used the green promo glass which I polished as I couldn't find any clear glass in my stash that would fit, and, I just didn't feel like making my own glass from clear acetate.  I don't think that the green glass looks all that bad on this car.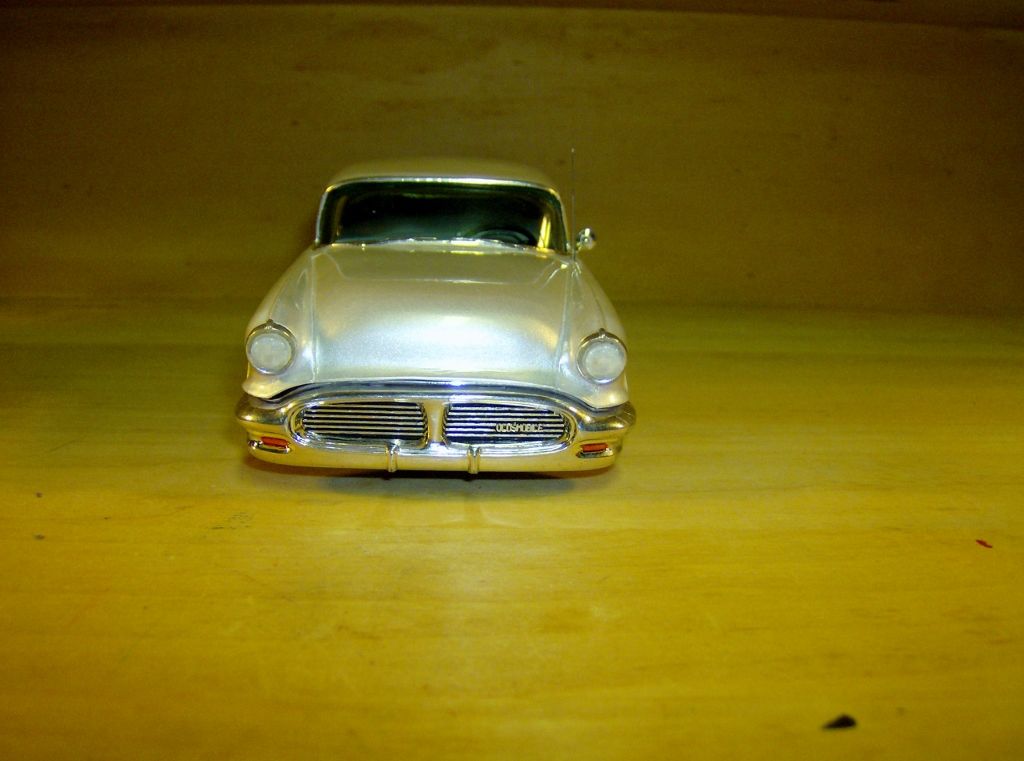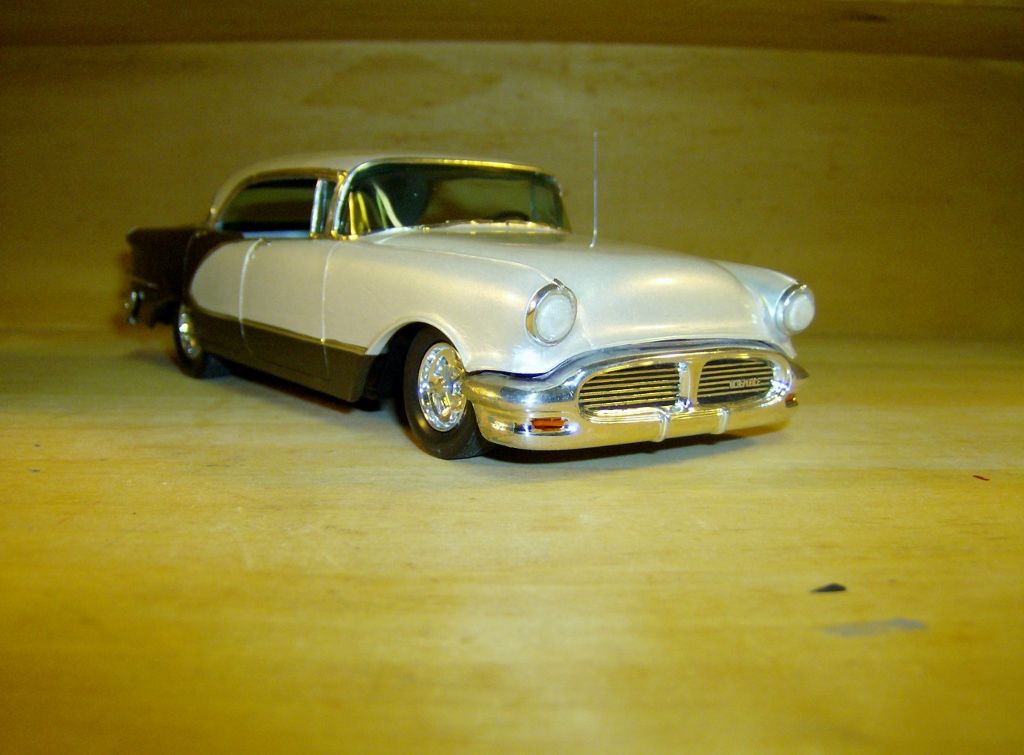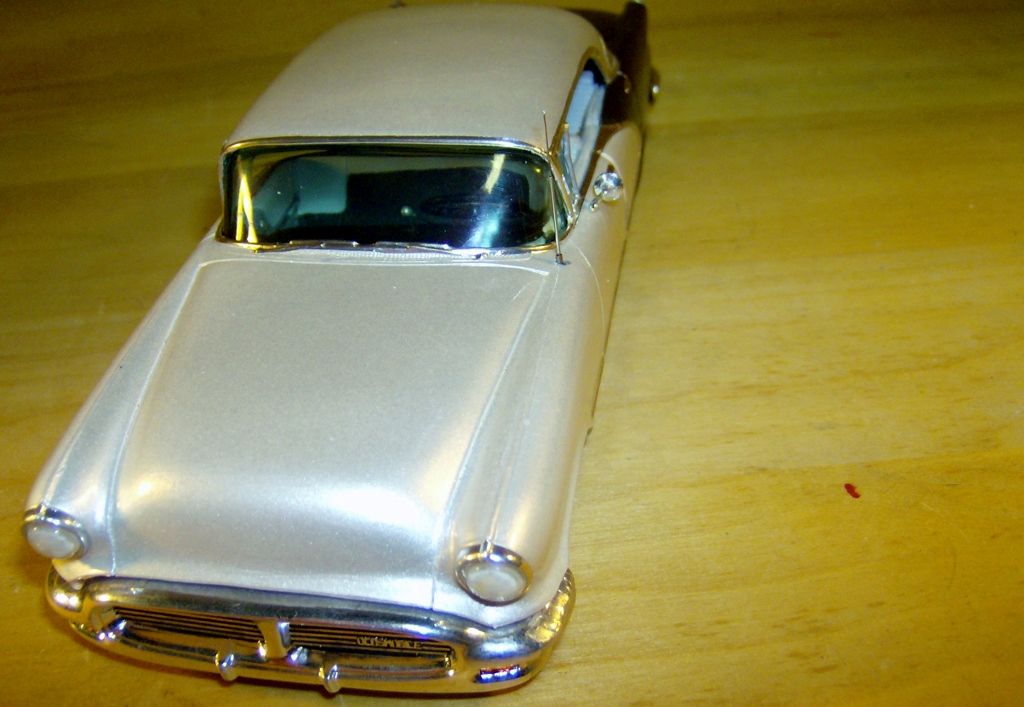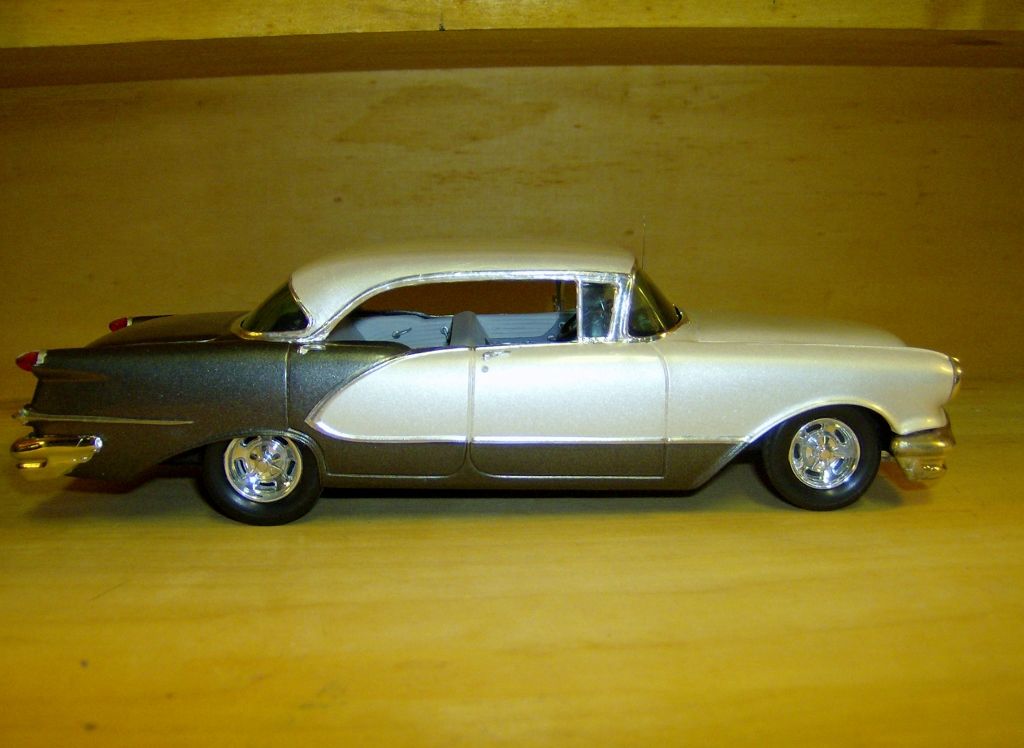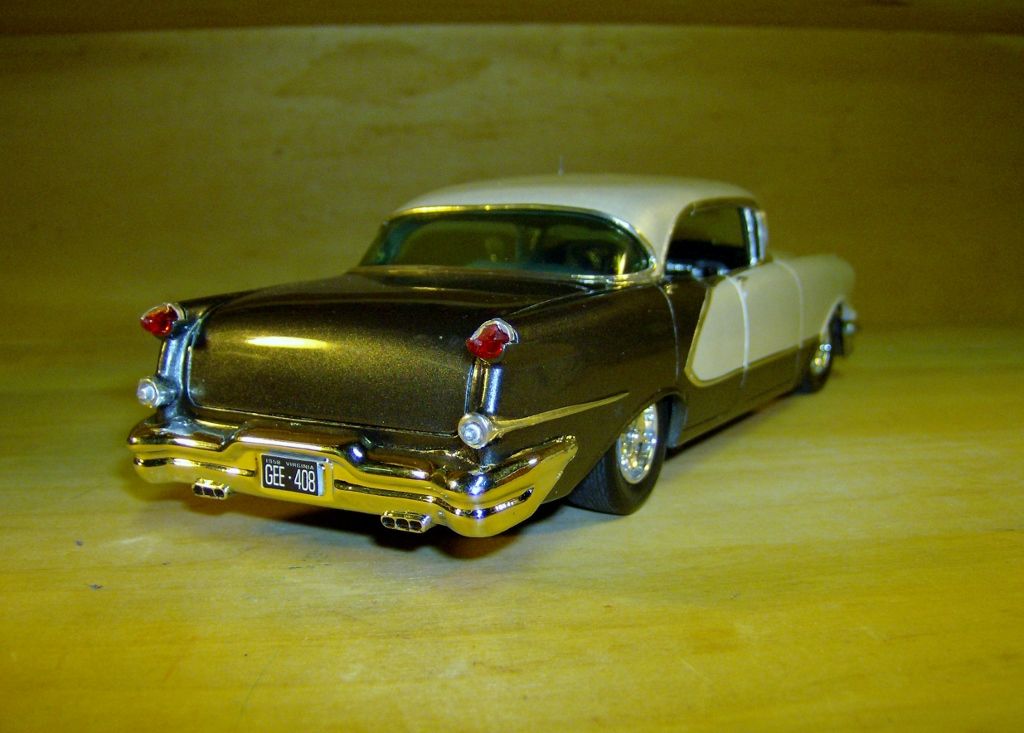 As I stated in the WIP thread, the interior is a resin piece from Modelhaus.  The carpet was flocked in black and the seats and side panels were painted in shades of gray and black.  I added chrome strips to the side panels and drilled holes for resin cranks and handles from ReplMinCoMD which I painted chrome silver.  I added gas and brake pedals as there were none.  The dash is painted black and detailed with BMF and a superfine point black artists pen.  The shifter and turn signal lever are pieces of shirt pins.
Oh......and Harry...... I screwed up on this one...... I totally forgot to install an interior rear view mirror.  I tried 3 times to add one after the car was completed but was unsuccessful in getting it to stay in place.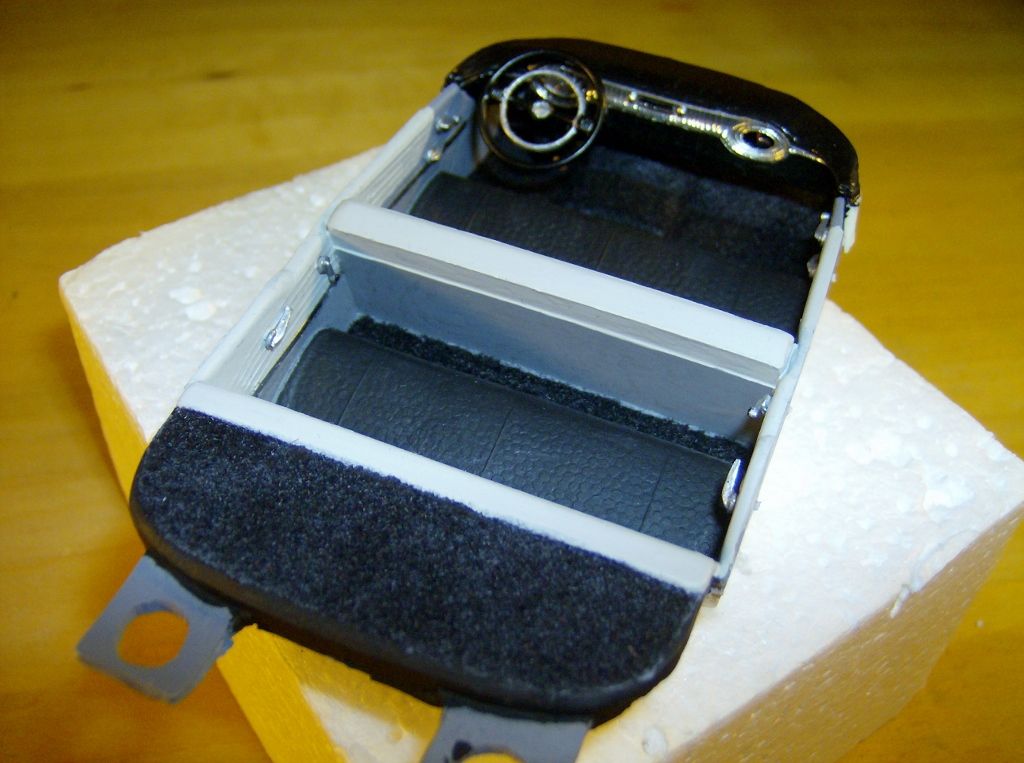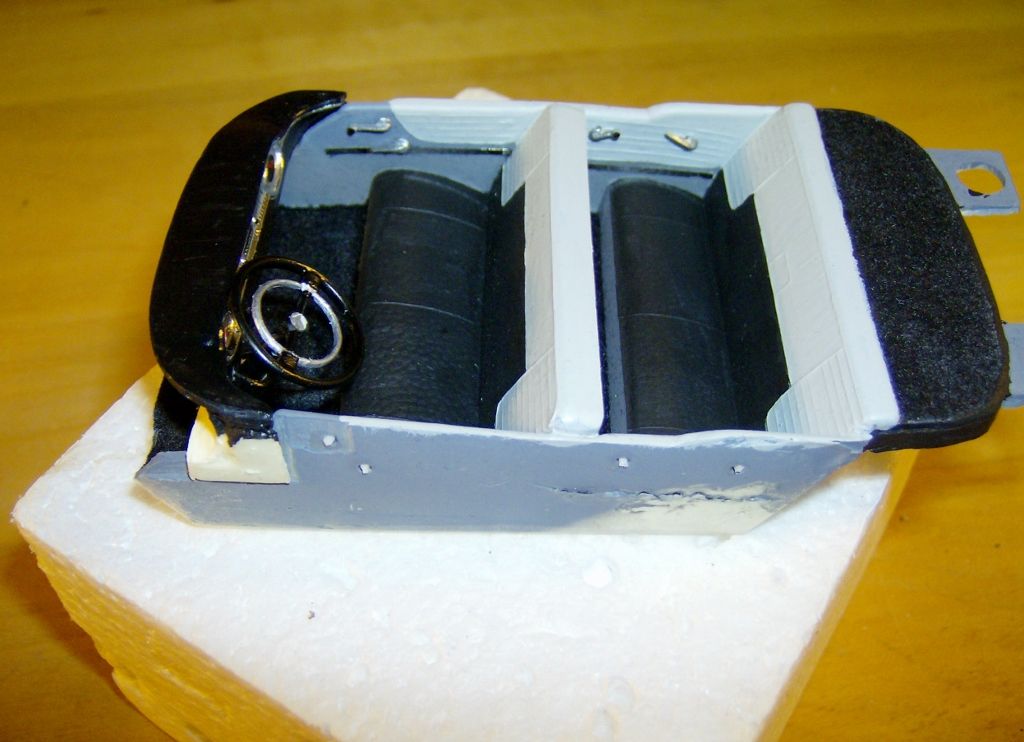 Thanks for looking in on this build.  All comments are welcomed, good or bad.  Now on to the next one.
Edited by Ramfins59, 09 September 2013 - 01:58 PM.