Lately I've posted a lot of my models from the "brass age" and even earlier, the most recent post being the 1886 Daimler Motorkutsche. These have all been "Under Glass" type posts of the finished product, but this time I'm going to do a pretty detailed WIP.
The subject: a 1/16 scale Dennis fire truck I bought on ebay. Dennis was a British manufacturer of commercial vehicles including buses, fire trucks, airport service vehicles, and more. The specific subject of this thread has been issued under various brand names over the years... this happens to be the Entex version. The kit is very nice... a lot of detail, a lot of working features, and a lot of parts... more than 500. The kit is molded in black, red, white, blue, brass plated, matte chrome (aluminum) plated, brown, and clear, and includes wiring, tubing, steel grommets, string, gears, chain, and all sorts of various other detail parts including four fireman figures in vintage uniforms (two seated and two standing). The finished model is about 17 inches long. Here's a shot of the box cover: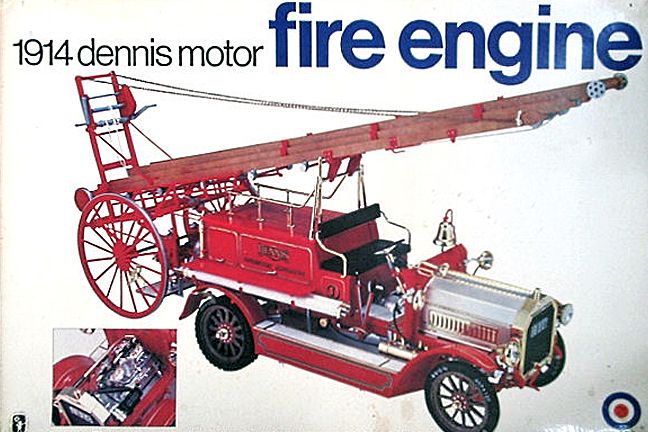 And here's a shot of the real thing: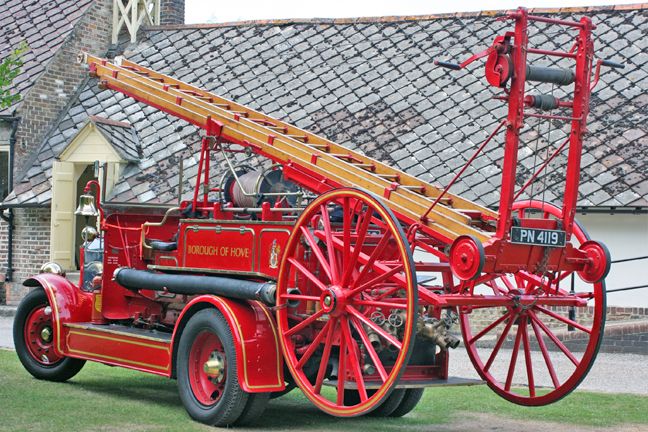 I plan to chronicle this project fairly intensely, step by step, and I will explain my techniques and procedures as I go along, including what is for me a "first," painting the firemen figures.
Yeah, I'm going to give away my detailing "secrets!" 

Stay tuned...