Just finished this puppy up after 8-1/2 months. Lots of trials here with this kit but Eduard stuff is friggin awesome when you get done. I decided to open all the panels up. The engine has around 70+ parts of PE and plastic(more than what shows through the open panels). The cock pit I lost count on the parts in that area. Paint was completed with Vallejo acrylics. The Royal Class kits (which this is one) come with 4 sheets of PE in the box. I added a set of Ultracast wheels, Master Models brass cowl gun barrels, 20mm wing root gun barrels and 30mm outer wing gun barrels. Aerial antenna is stretched sprue painted black.
  The pictures are a little dark due to the type of camera that I have coupled with my lighting. Please forgive me on that. Thanks for looking , Joe
  A speical thanks to Harry for lightening these pics up so that you can actually see the build.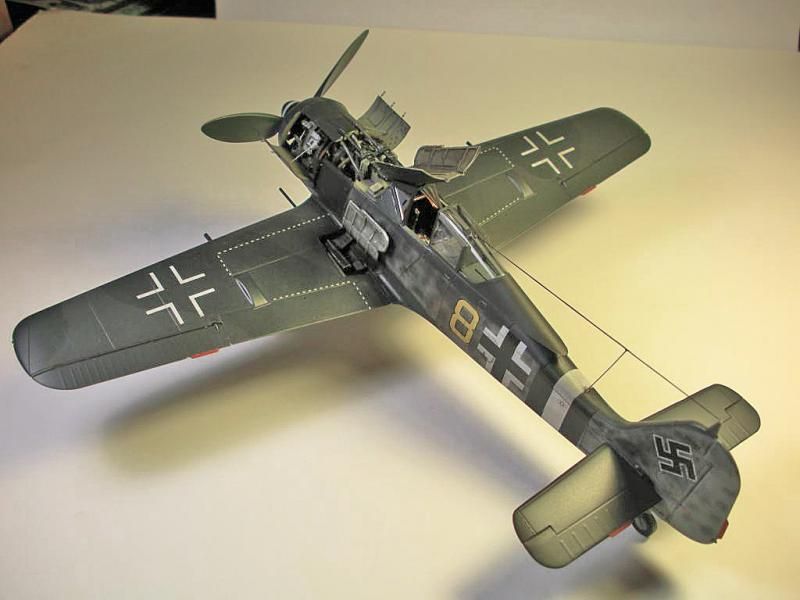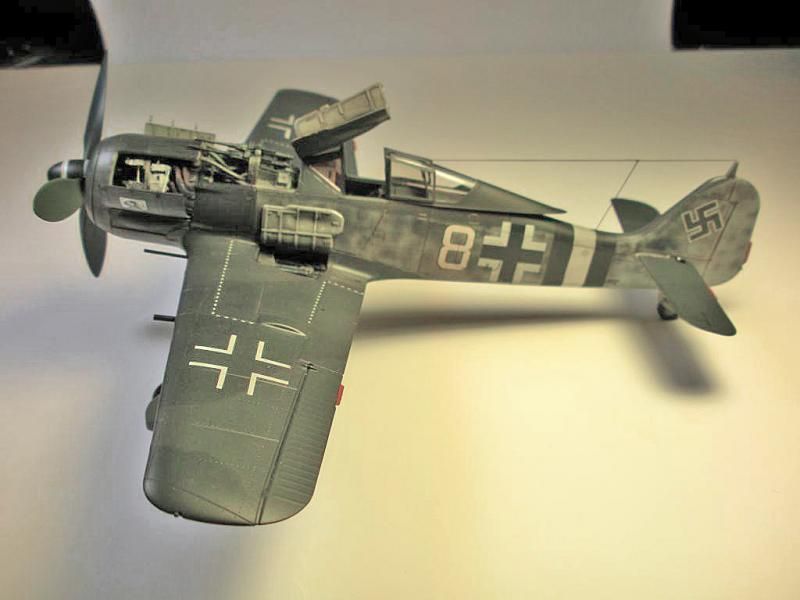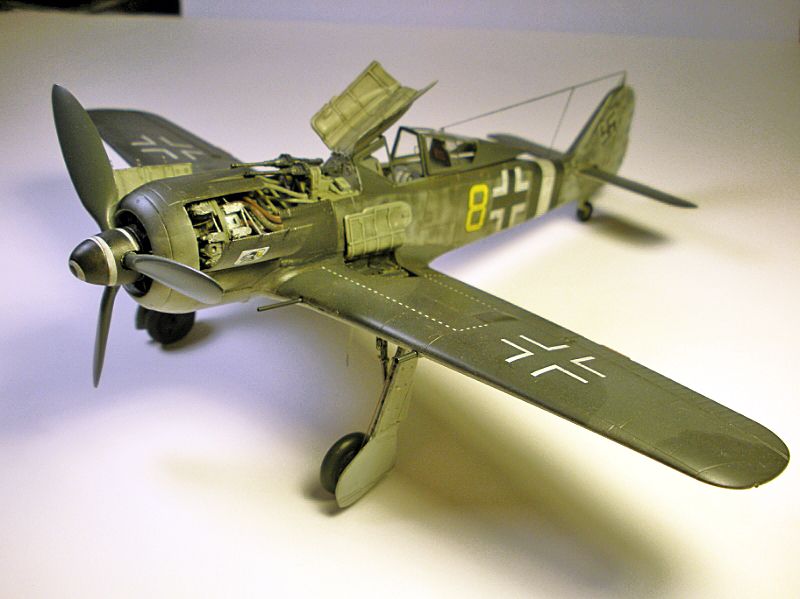 Edited by mustang1989, 18 October 2013 - 10:41 AM.