I started working on an AMT (Round 2 Reissue) of the '56 Ford Fairlane kit a couple of days ago.  This kit's tooling is really showing its age with the large amount of flash on most of the parts, involving a lot of cleanup.  
I completed the engine, adding an M.A.D. prewired distributor, a Radio Shack diode for a fuel filter,a Detail Master aluminum air cleaner and an aftermarket aluminum coil because there wasn't one in the kit...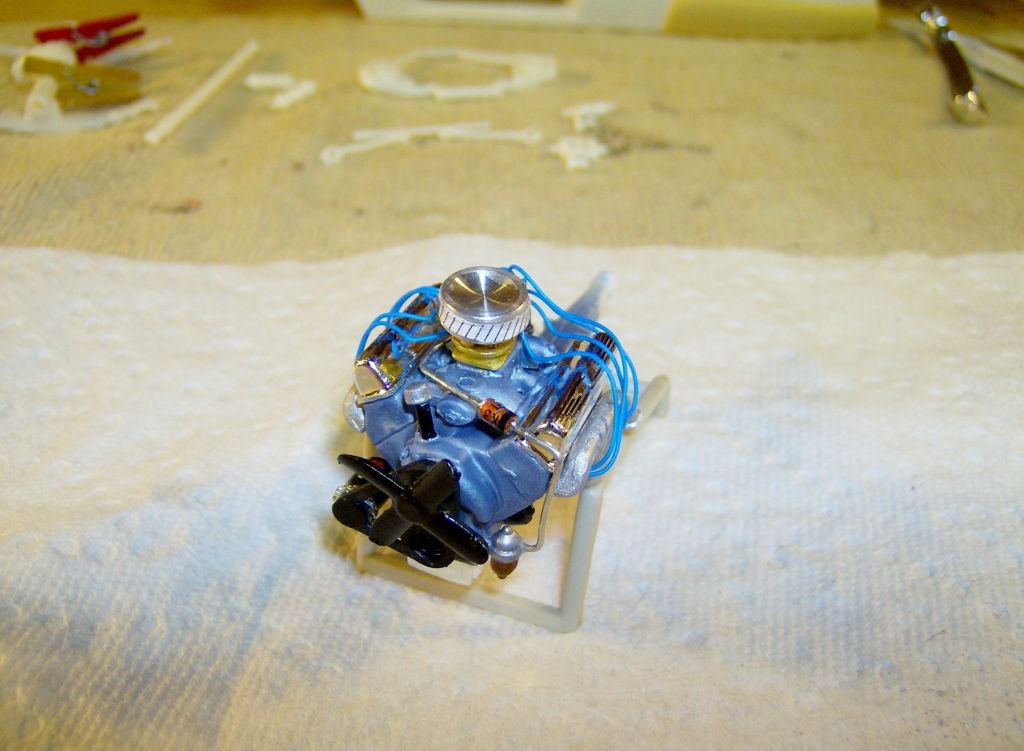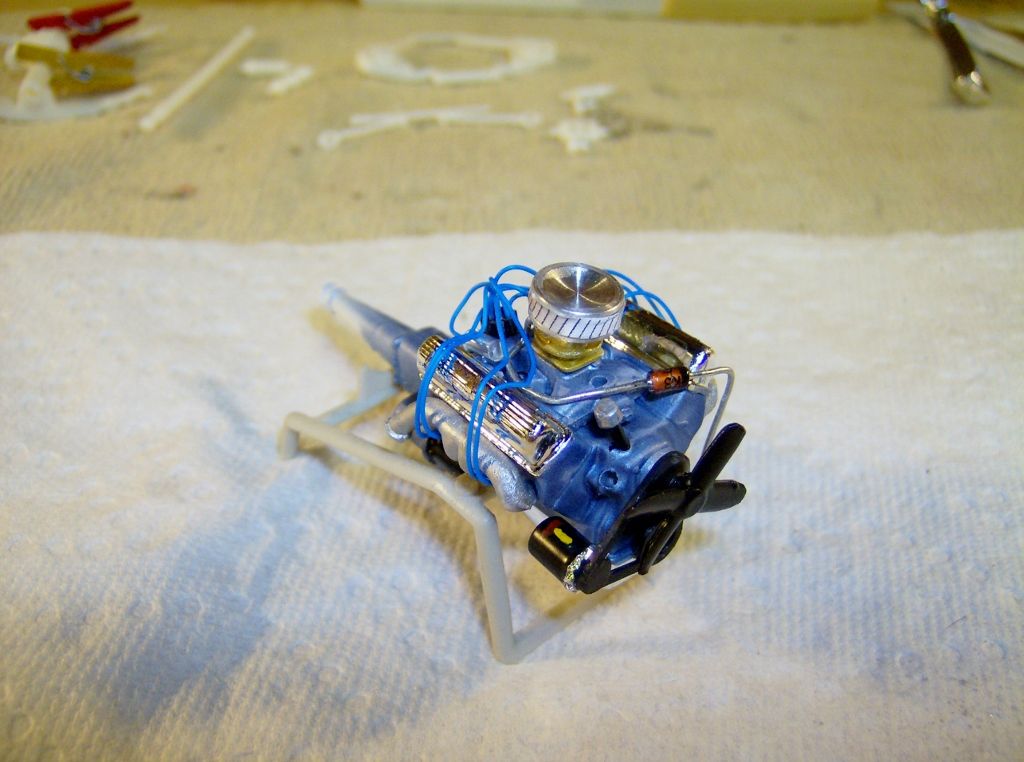 I detail painted the chassis with the molded in exhaust and added aluminum tubing exhaust tips.  The front and rear end pieces still have to be painted and attached.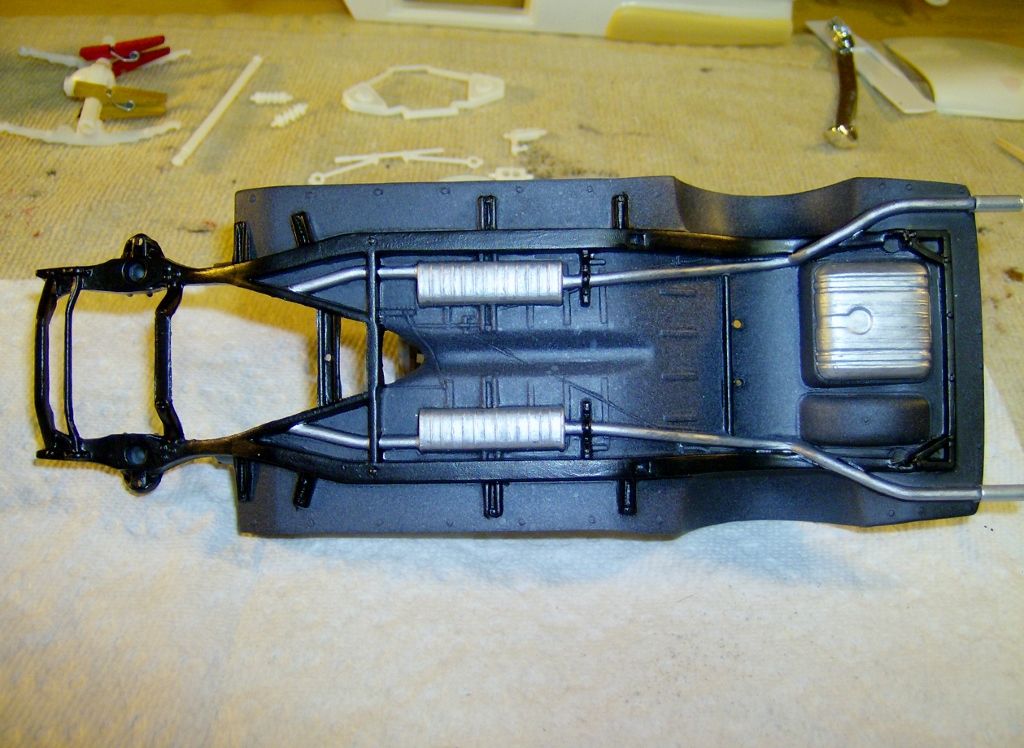 I sanded the mold lines on the body and sanded off the emblems, badges, door handles and wipers.  I filled in the depression in the hood for the hood ornament with bondo and sanded it smooth and added resin cruiser skirts.  This car will be a mild, "bolt-on style" Custom.  It will have a tube grille, dummy spots, mirrors, antenna's, Pegasus cross bar hubcaps up front, Lake Pipes, Merc wagon taillights and a full width continental kit.  I made my own platform for the connie kit from sheet plastic and bought the chrome ring and front & rear covers for it from Modelhaus (They will sell them to you as separate parts now for $5/set......
I bought 6 sets).  The colors for this car will be Tamiya French Blue and White.
Thanks for looking in on this new project.  As always, all comments, critiques and whatever are welcomed and appreciated.  Further updates to come as they happen.
Edited by Ramfins59, 18 October 2013 - 03:54 PM.