Hello every one I'm new to this forum and I wanted to show my work progress on my "Kenworth W900A Show Truck". Now this is only the start. As you know I'm using the Revell 1:25th KW W900 kit. An I'm looking at having that Extended sleeper look. I found a photo to back up my idea. (An now I'm not going to paint my truck white).
Edit: I only post 4 images per post for those that have slow net service.
Any way before I started thinking of the theme name. I was thinking of doing a stretch job on the sleeper. An I first thought it may not look right, till I found this photo.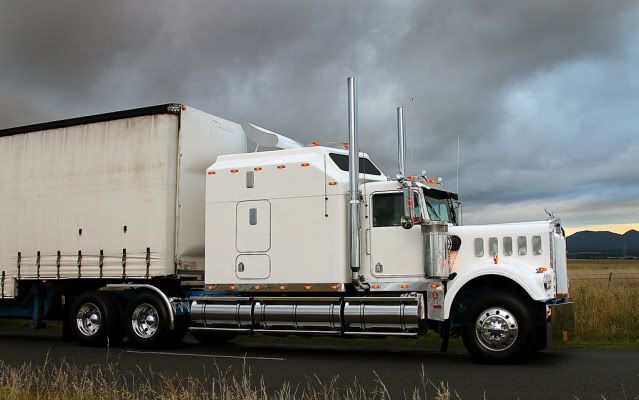 After see that photo, I knew stretching the sleeper will look really cool. Now my stretch will be just a little longer than that of the photo. Here's some of my work from to months ago.
Coming up with just how long I want it to be.. (A paper Ruler) LOL

Sleeper bed floor and it's detailed chassis.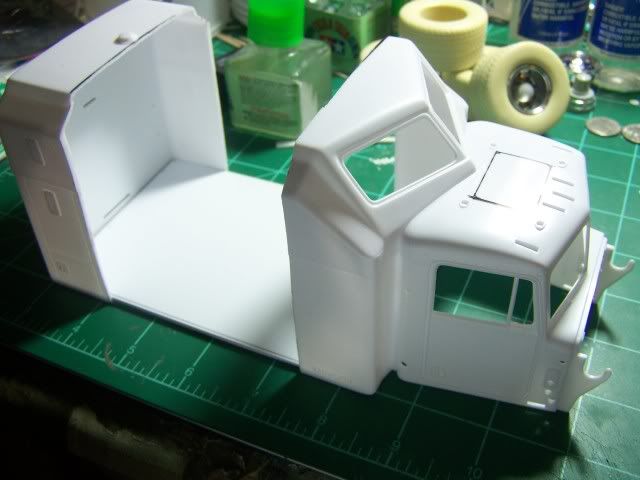 Don't ask my why I added detail in a place that no one will see but I did any way!