To have some fun at the work bench I let a friend pick out a kit and take over most of the creative direction of the build. The original deal was I had no say in it, I just follow her direction. But there are a few techniques I want to try so I will use this build as a guinea pig.
I rolled my eyes when she picked out the color but as it's coming together the Sublime Green is growing on me!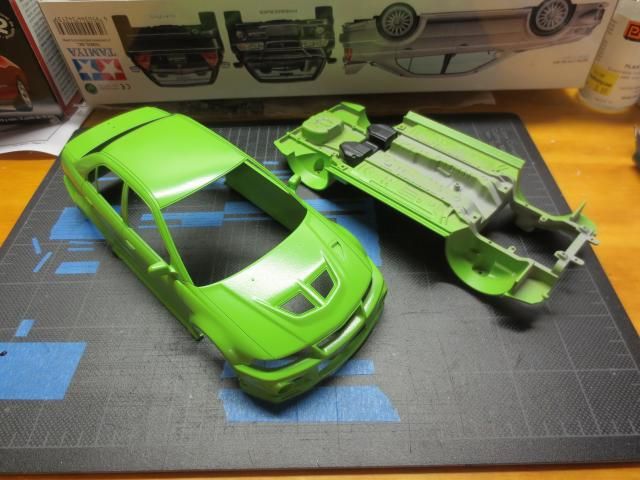 For the most part I'm just going by the instruction's painting suggestions.
Going with a mild street tuner look so I made a larger tail pipe.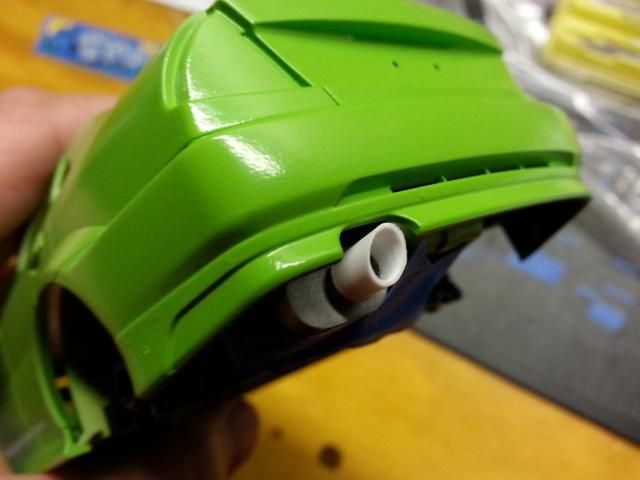 Starting to work on the interior. The color scheme of the interior in these cars is really neat and is going to be interesting to replicate!