Ok this will be my first official WIP  here.  This will be the last aircraft I build before I start restoring my 31 year old Monogram Dodge Challenger that has managed to survive all these years relatively in only a couple of pieces. This SBD is going to be a Confederate Air Force Edition Monogram 1/48 scale SBD Dauntless that was boxed in 1988. The only thing different about this kit from prior boxings is the decal sheet really. I decided to take this kit on largely because I built this thing when I was 12 years old, as I'm sure a lot of us have if we are aircraft buffs, using minimal paint which consisted only of "no name" acrylic black and "green apple green" (no zinc chromate but it was real close), silver enamel, acrylic yellow for the prop tips, some enamel red for the dive flaps,  and an enamel grey for the undersides, thinner (which consisted of gasoline-hey gimme a break here, my dad was a mechanic) , and basic model glue. I swabbed the paint on the interior (what little it had) and the undersides. No paint on the top because it was molded in blue, didn't paint the tires or the prop(except for the yellow ends and the silver hub)  because they were already molded in black and I guess I did try my hand at painting the canopy frames with some blue paint that I ended up with. Back then I was as happy as a clam! By these days standards it was a disaster!  Anyways I thought I would show the build here as well using todays skills and some of todays upgrades. These I will cover in the WIP but will tell you that Hasegawa has a hand in this, even though it too has some inaccuracies,  because the cockpit is SO lacking. I robbed a lot of parts from this spare Hasegawa kit  and will use the decals from it as well. Is this going to be my best build?? No. But I intend to have fun taking a trip down memory lane building this plane.  So without further delay I'll begin.
 We start off with the kit boxing: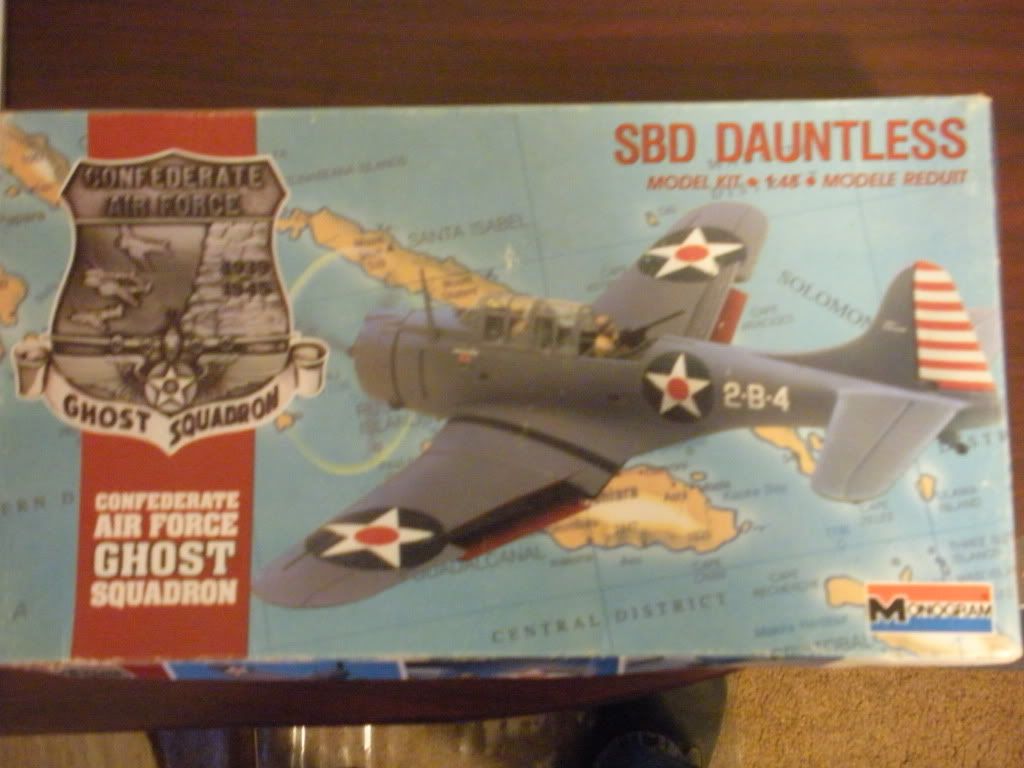 Followed by the internals of the kit which are molded in blue and black (just like when I was a kid!!) And of course the crappy decals and canopy pieces that came along for the ride too.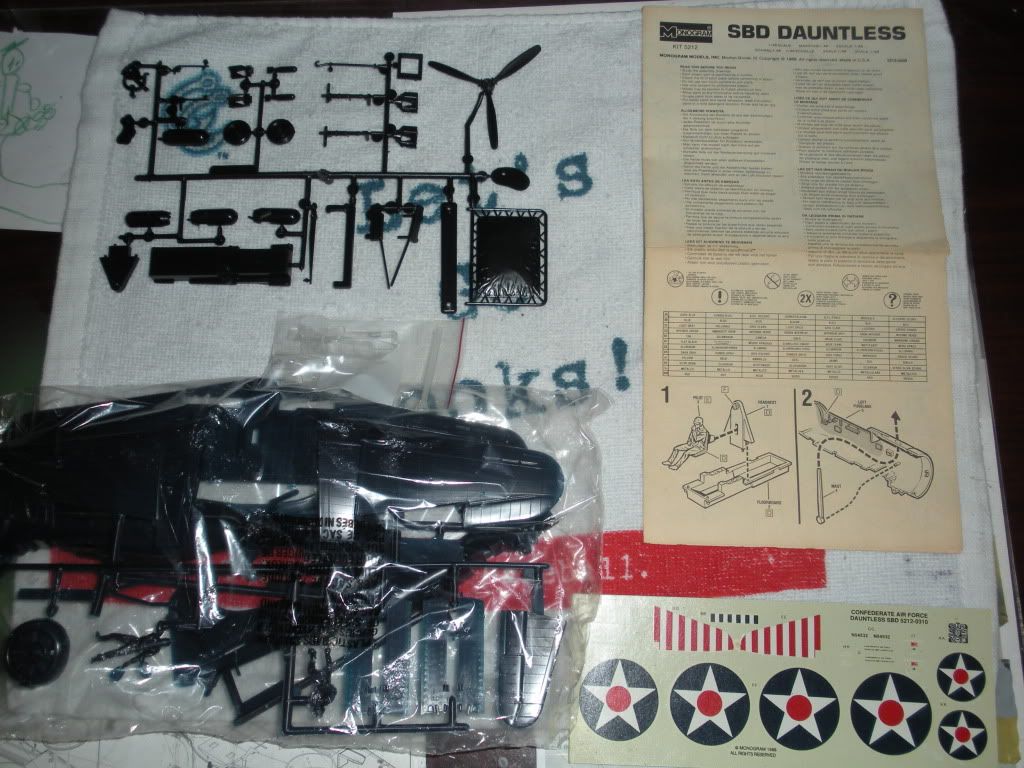 I'm not going to deviate too much from the "toy like" functions of this model. I am going to be as accurate overall as I can and still maintain the old Monogram intent of the kit. I think the only things that will not operate are the prop and the tail hook. Dive flaps , landing gear and the dropping bomb I fully intend to have working as the original model I built did.

Any how here is a picture of the cockpit minus the crappy molded pilot and note its molded in black. Yep this is it folks! All two pieces of it!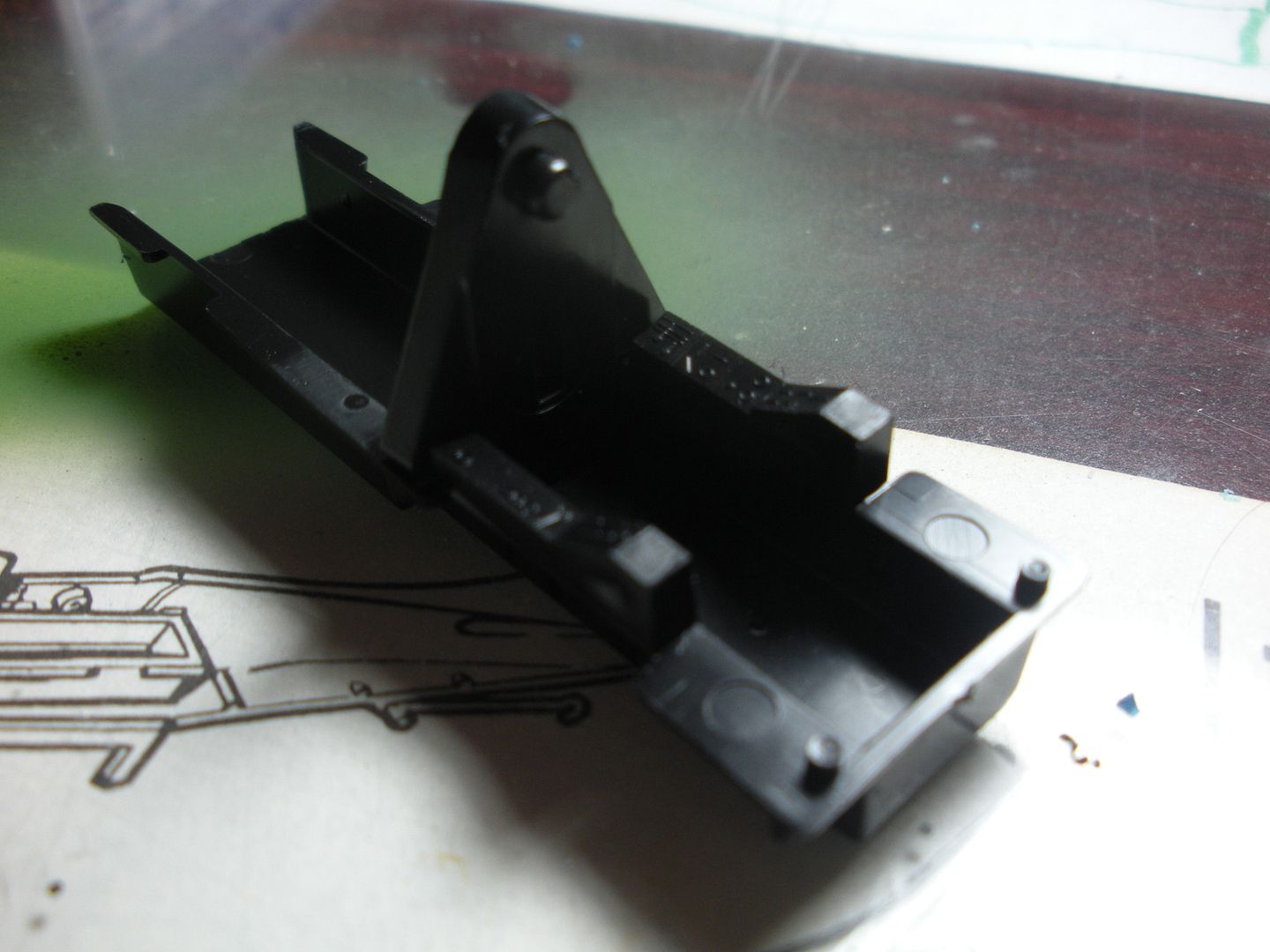 .............and here are the first of many robbed interior parts from the Hasegawa kit. The pilots seat, control column, rudder pedal pedestals and the pedals themselves. If I were to just add these parts and nothing else to the interior it would be a VAST improvement over the stock Monogram cockpit area. There are some that may wonder, "How come he didn't just build the Hasegawa build?" . The whole point is to take a kit that looks awesome from the outside with all that rivet detail and make it look just as good on the inside.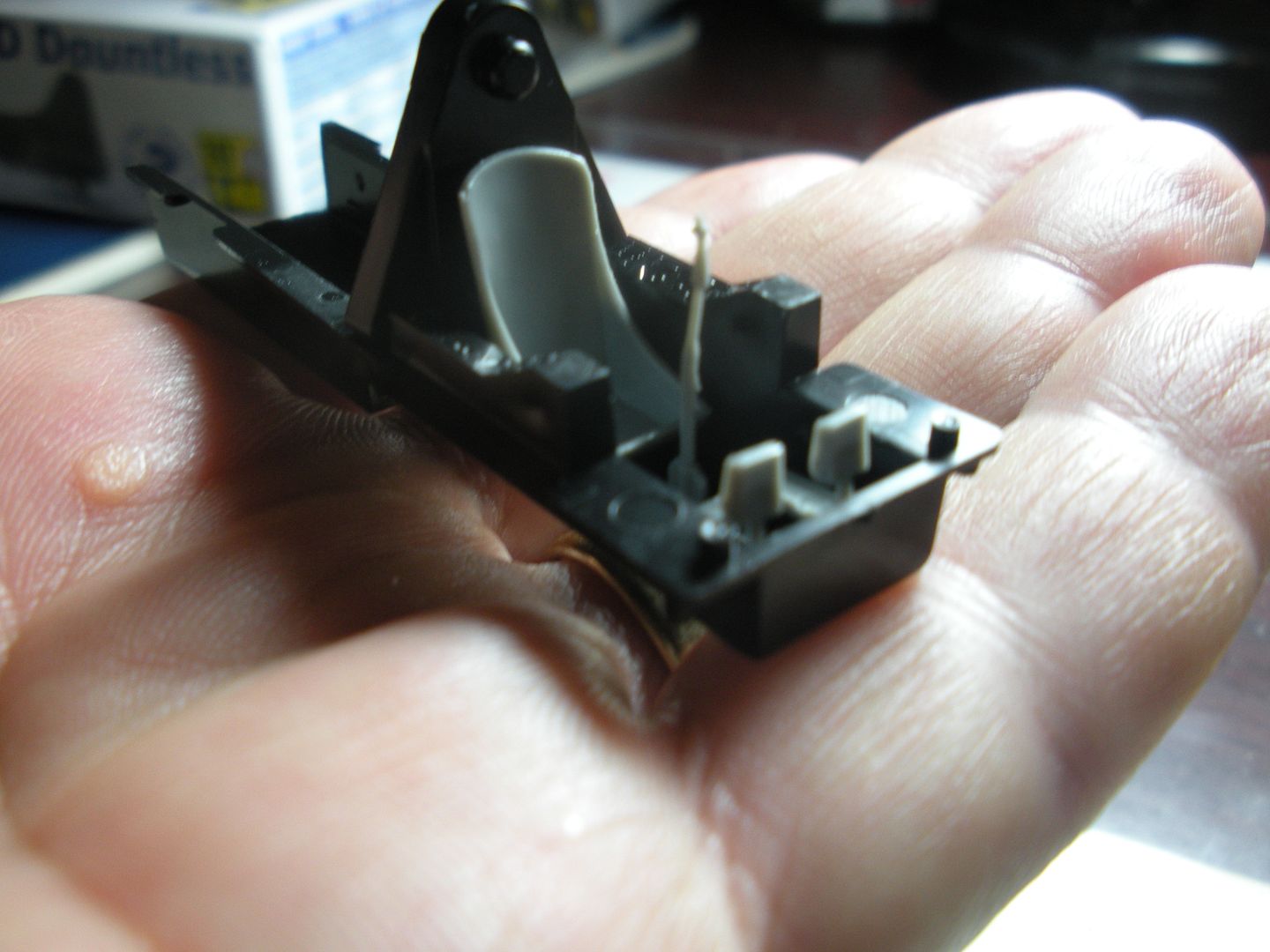 And that's where today's stopping point is. Will resume more tomorrow at some point.

 
Edited by mustang1989, 05 December 2013 - 08:38 AM.