I am building two 2 Weis Fire Safety Quick Attack 300 flatbed brush trucks in 1/25 scale.  For more information about these types of brush trucks, please feel free to go to http://www.weisfiresafety.com and check them out, quite informative although technical specifications have been removed from their website in the last update.  Anyway, I'm originally from Sandusky County Ohio and Helena Community VFD, Lindsey VFD, and Ballville Township VFD have have taken delivery of Weis brush trucks within the last 4 years, so that's where my inspiration for these builds comes from.

I have finished one flatbed assembly (11.0 cm long by 9.8 cm wide) while the other flatbed is halfway done (11.0 cm long and 9.7 cm wide), both are designed for a 60" CA chassis.  Each flatbed features a firefighter walkway between the cab and the tank body so that firefighters can stand and use the 2 tank mounted hand lines to fight the fires.

Progress so far: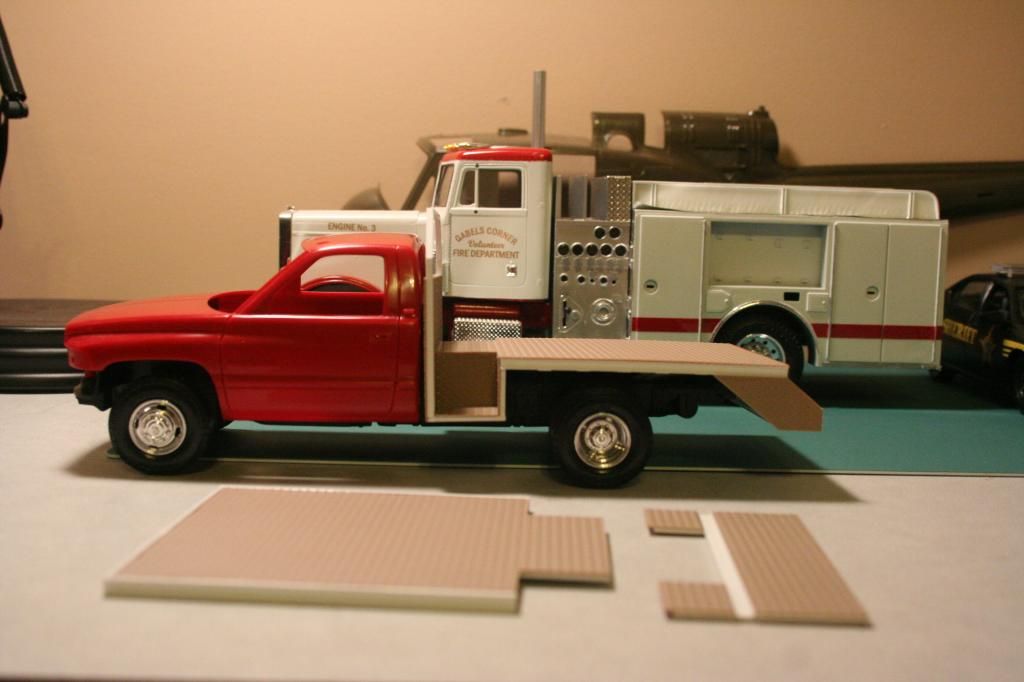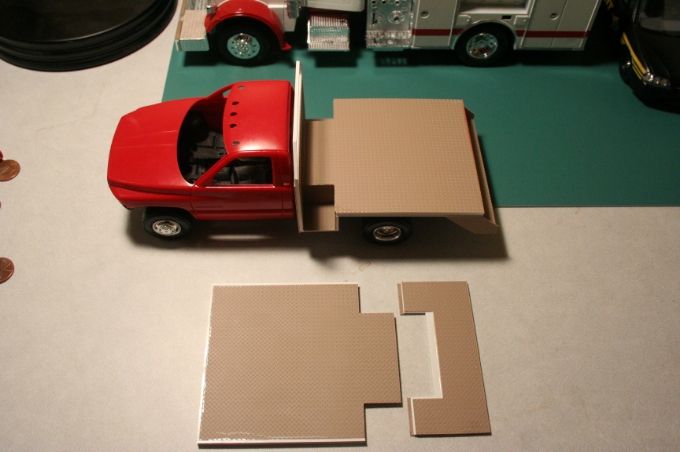 The underside of the bed shows how I assembled it, not the best, but it works.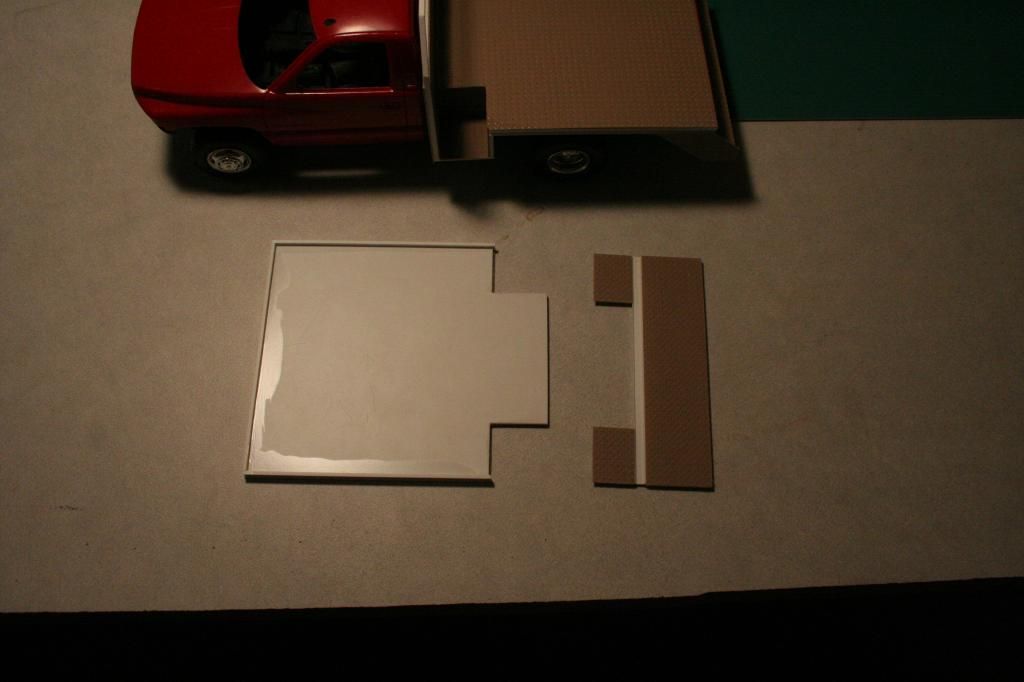 The Dodge Ram 3500 is for mock up purposes only as I haven't decided on the chassis I want to use yet.  Wish I could find a Ford F-350 in plastic, but I might consider modifying the '99 Revell Silverado into a Silverado 3500 4wd chassis since I have a handful of the Revell kits. There are some decent diecast F-350s near 1/25 scale, but there is a contest I'd like to enter these in which does not permit diecast cars or trucks, even if I do all of this scratchbuilding.

I'm working on 300 gallon water tanks, side compartments, and hose reels this weekend.  I have to decide how I'm going to make the pumps, but those shouldn't be to difficult.  
I know, it sounds weird to build the flatbed first, and then the pickup truck chassis, but that's how I'm going with these builds right now. 
I'll keep you guys posted on this and hope to inspire you to tackle a truck like this.

Brandon V.