Hi Folks
Have not posted anything here for a long time and would like to make a change on that here. I´ll started to work on a B400 early this summer and a spare roadster body was cut down after the door lines. I used plastic card 3mm for new sides and used pieces of a Jaguar front fenders for the curved end off the new body style.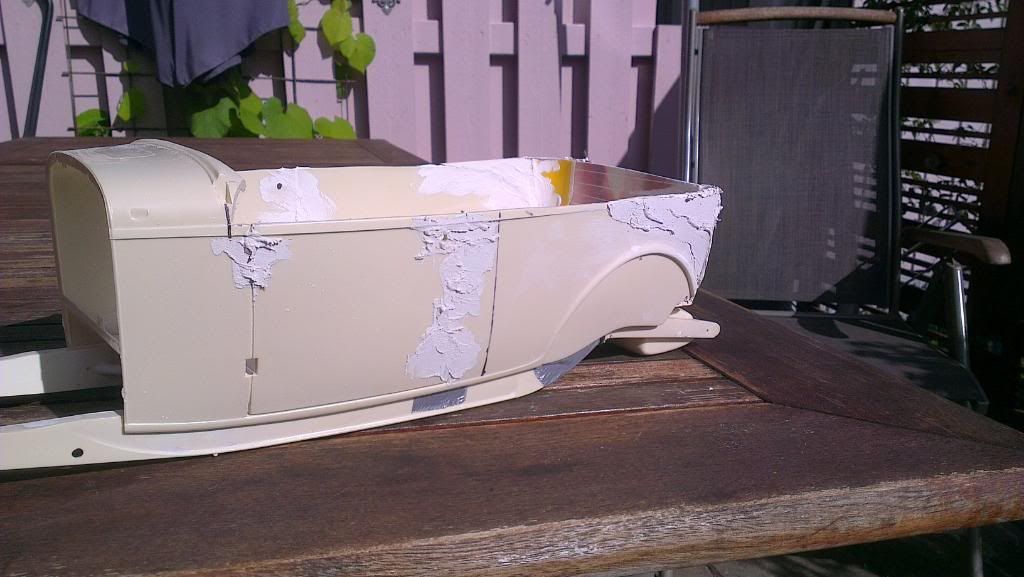 Plastic card was used to make the new sides with windows. I sandwished  an 2,5 mm and an 3,5 mm. I´ll made the windows smaller on the inner card than the outer card to get that profile around the windows.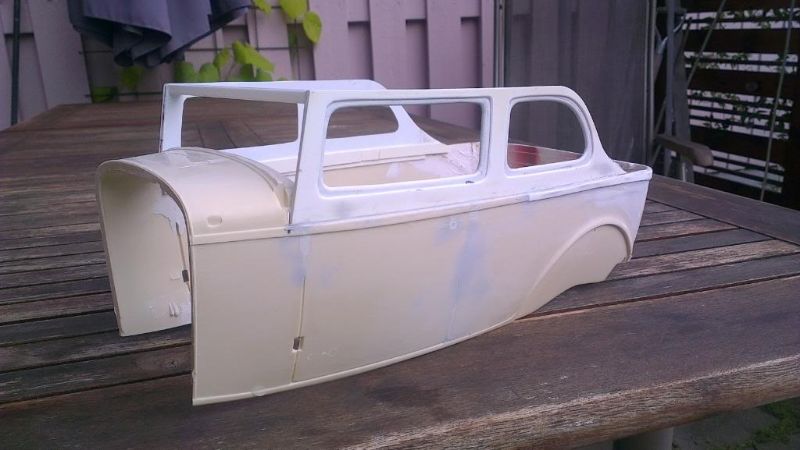 The ground for this build is a Flintstone 25-scale Hot rod body so I cant go stock with this build but that's fine with me do I´m more off a rodder..
The roof section comes from the new Tub kit and was cut down to fit. And with some plastic card the roof was fixed so for the moment there´s a lots off sanding and checking the angles.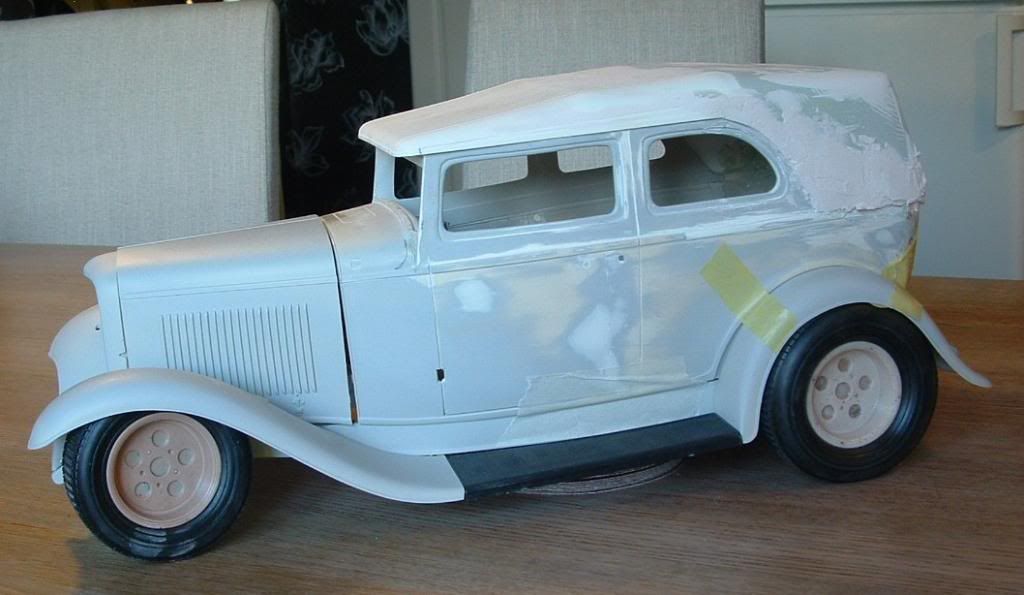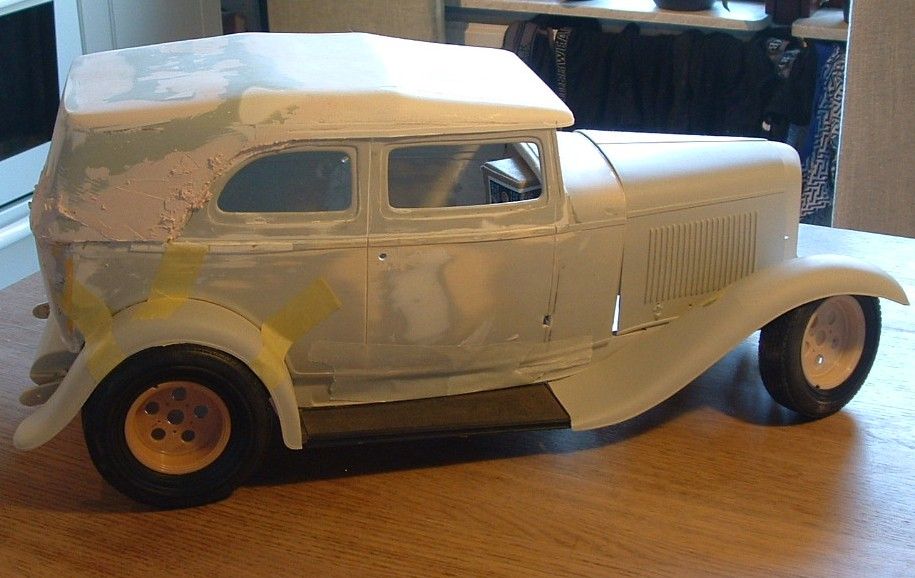 hope u like it
LarsaQ
Edited by oldschool, 16 March 2014 - 05:53 AM.