IT's DONE!!! MY First ever true Darkside car!! WHoo Hoo!
The paint is Testors "purple" which I did have to clear coat. Decals are Yesterdays, which were as usual perfect, with JWTBM Chrome hood pin decals. I scratchbuilt the headlight covers, tail panel, fuel filler interior cover and parts of the roll cage, the rest of which came from a 64 Marauder kit. Modelhaus wheels and tires and the tire markings are Slixx.
Enjoy the pictures, I know I enjoyed building this one!!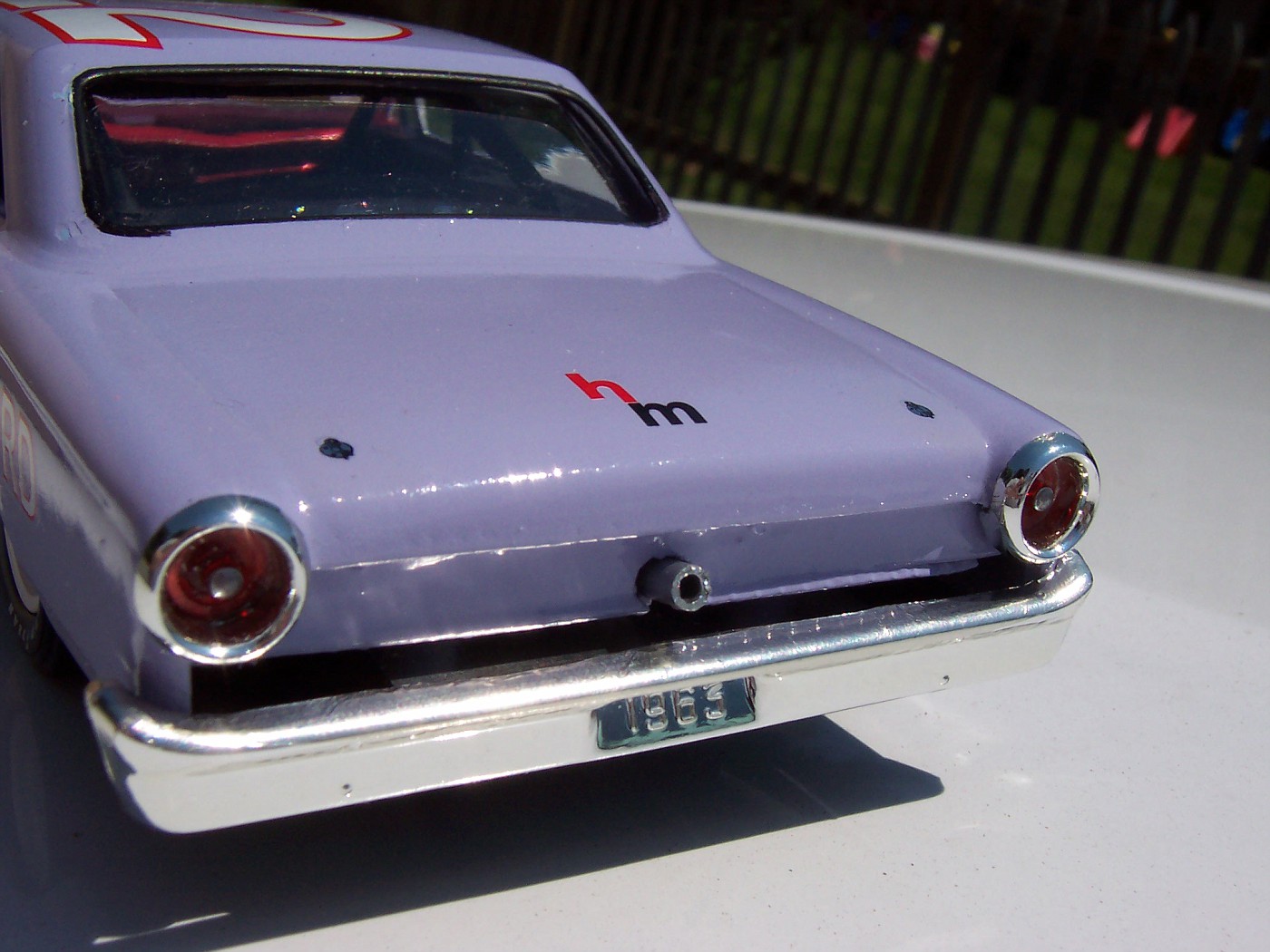 I know the engine is probably not correct. It's just box stock, but it almost didn't get one. I had taped the hood shut but decided to add the engine in right before I decaled it. I left the taillights red because one of the pictures I saw posted showed they were still red, which I had to incorperate. The Headlight covers are sheet plastic that I cut out with a hole puncher and painted silver.
I used this picture as refrence, and I chose this one as it most closely resembles the 1/64 car from Racing Champions I have
http://images18.fotk...scan0007-vi.jpg