Figured i would post this  info  these toys are not at  every single  "Dollar General" store but that is where i  get  this  "made in  china"  toyset for these fantastic offroad tires!
  the  wheel is a  6 tire vehicle so if you  get  2 toysets  its  enough offroad tires to  do  3 model offroad trucks/jeeps!
 
of course i hate to throw away a  perfectly  good  toy! especially around the  holidays  with all the  toys  for  tots  dropboxes  i went ahaead  and  "swapped" some  virtually  useless parts box hard plastic  tires, and  some  rims  from the  parts box i won't use on my  builds and  replaced the  stolen offroad tires kids  do not  discriminate  tires on a  toy! none that  i know  of anyway......
 heres the  pics!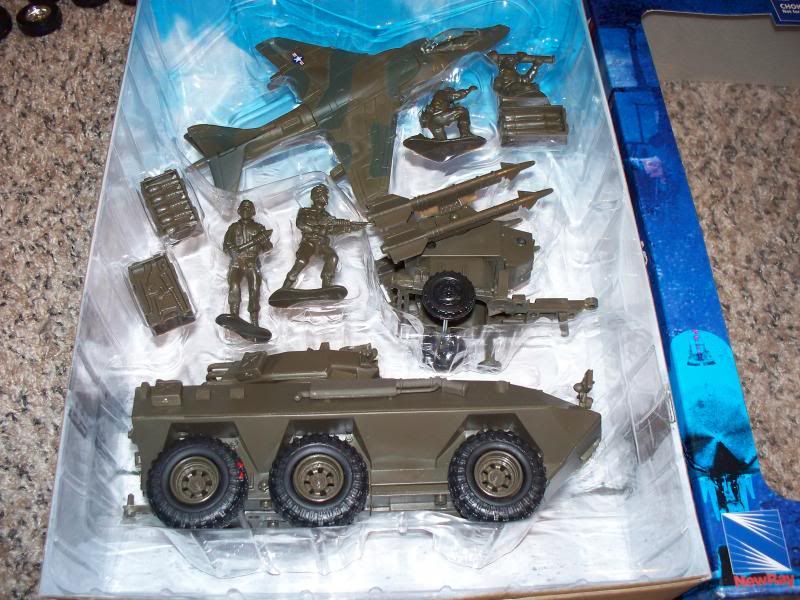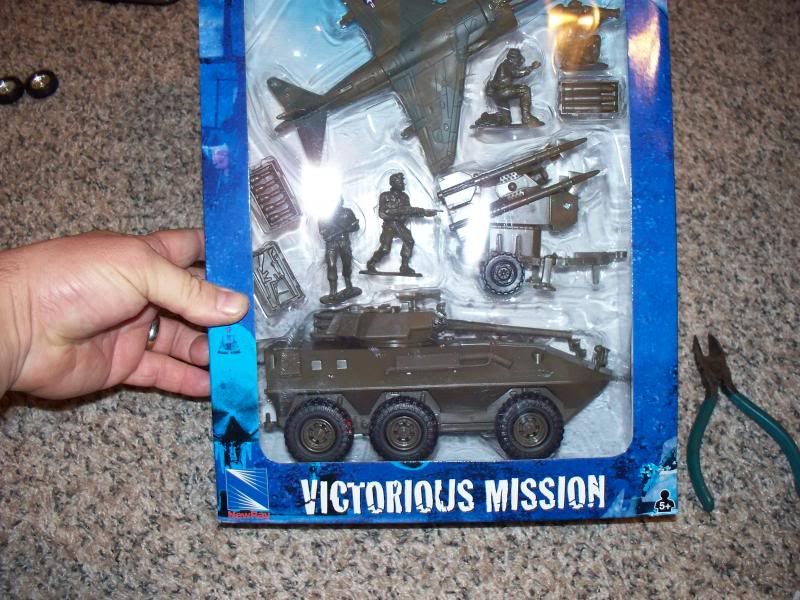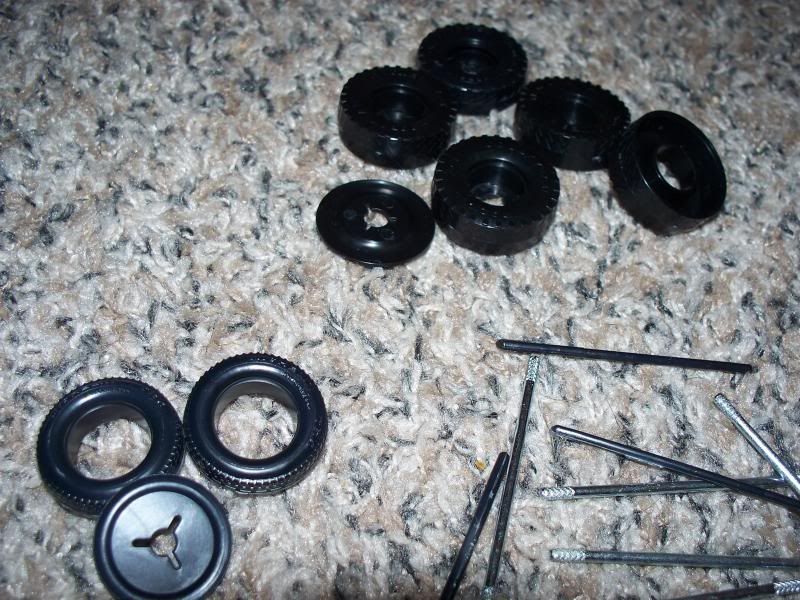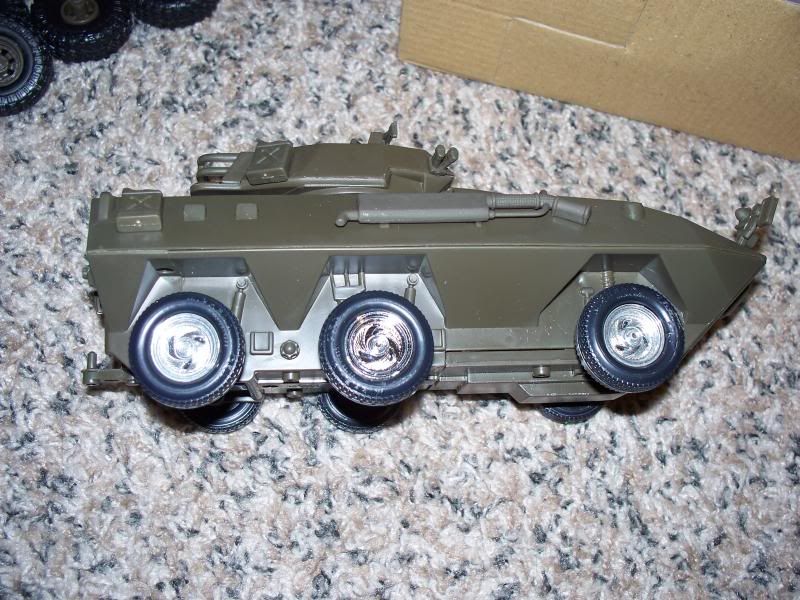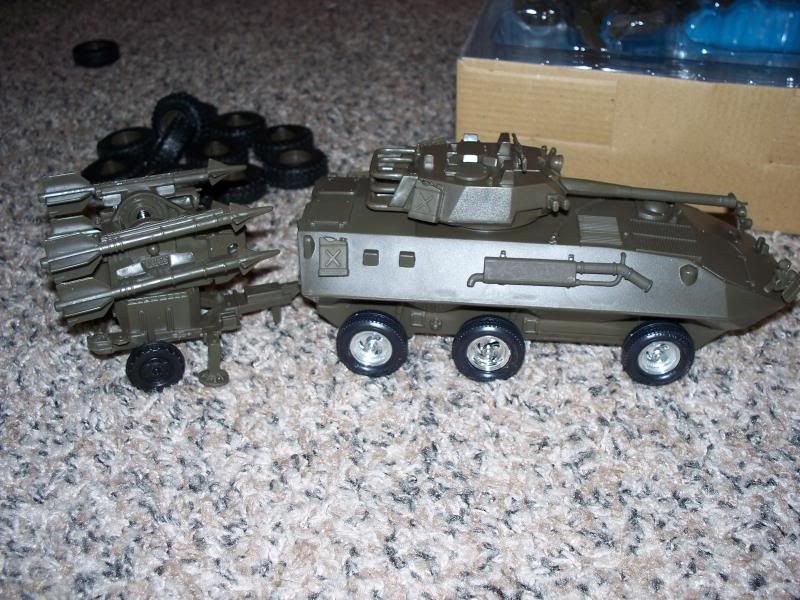 now the  tank has  some  style/ bling should i have  painted them  flat black??  maybe but its a  kids  toy they won't care   i think.......