Hey Now.....
"NHRA TAXI". Was built from a Revell 1950 Austin Drag Car for the club monthly contest that I belong too. I "HATE" the operable doors because they don't seem to hang correctly even with modified with sturdy hinges that I custom built. The wheelie bars are made of brass tubing and silver solder together. The motor is a little less than I desired due that I only put plug wire and port line for the blown motor. I also used Carbon Fiber Decals on the Valve Covers and Injector Hat. The paint is all rattle can with a generic flat white base with liberal mounts of Boyds Aluma Yellow Pearl, That when I got into making decals by a simple inkjet printer. The only decals I did not create are the ones on the front window in white. But everything else was done by my inkjet printer. I use Krylon Crystal Clear to clear the decals to set the ink on the decals. Yes these decals are a special type where the water factor was used at a very mininal use... (Long Story in it's self.)..
One last thing the decal for the grill was scan off a photograph that I took at a drag race.....
Fuelish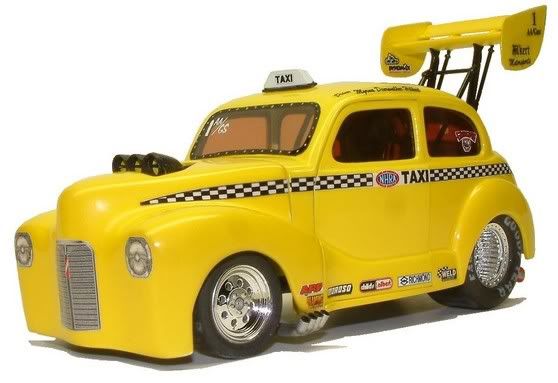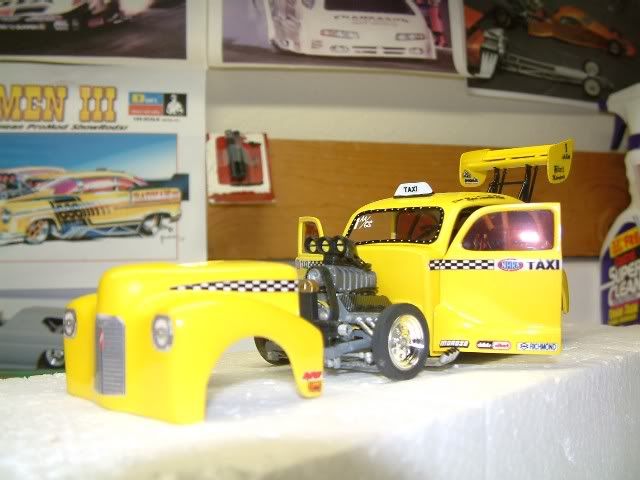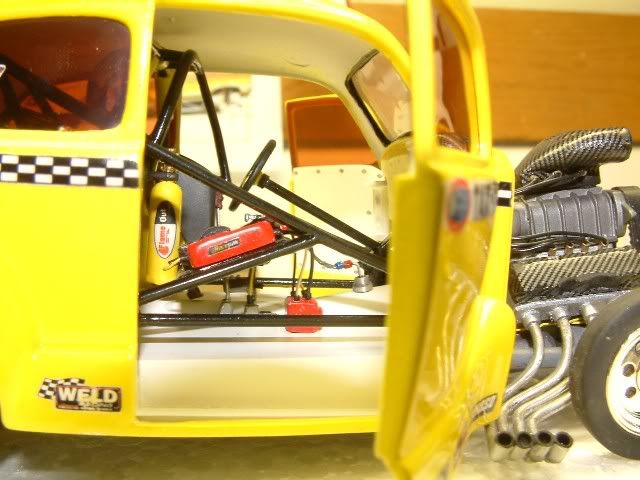 Edited by FuelishSpectator, 23 November 2007 - 05:39 PM.