Hello,
Here is my version of the Z06 oil tank. Sorry for the dark picture. I took dozens of pics but the light was not good. I'll take better pics later.
Note I also added the jump starting instructions sticker.
...and here are the finished interiors: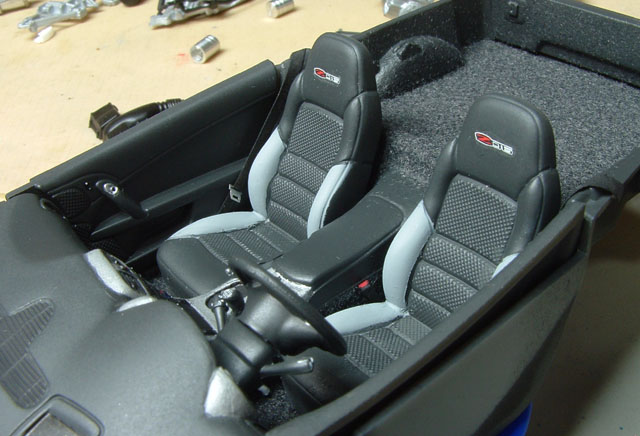 Interiors are still dusty from the flocking, so I need to wipe them clean before final assembly.
Now it's on to the body. I don't need a dehydrator. :wink:
It took me more than 2 weeks to get to this point so the paint should be dry enough for polishing.
Thanks,