A little something I've been working on. New Tamiya tires, aluminum sleeves with hand polished interior surfaces, resin cast wheel centers. Scale out to 22's in 1/24 and 23's in 1/25. Fronts are 2 scale inches narrower than rears. Aluminum sleeves are reversible to change the offset of the resin wheel centers (wide or normal lip).
**edited to add name for each set**
Z06 split 5 spoke
Sportec Mono 10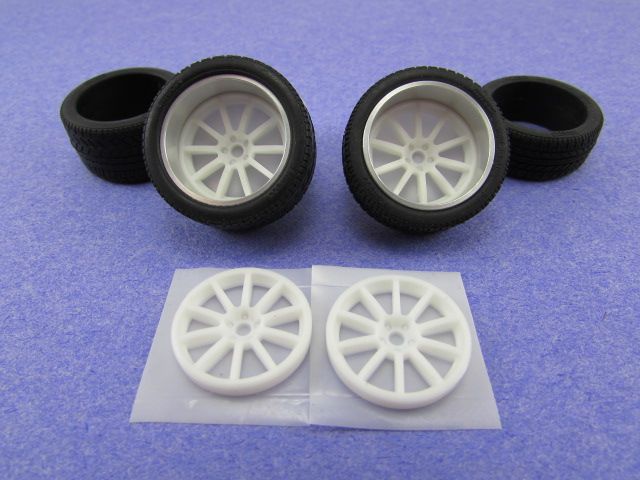 "modern" 5 Spoke Mag
GT Split 5 spoke
Nismo 5 spoke
GT3 10 spoke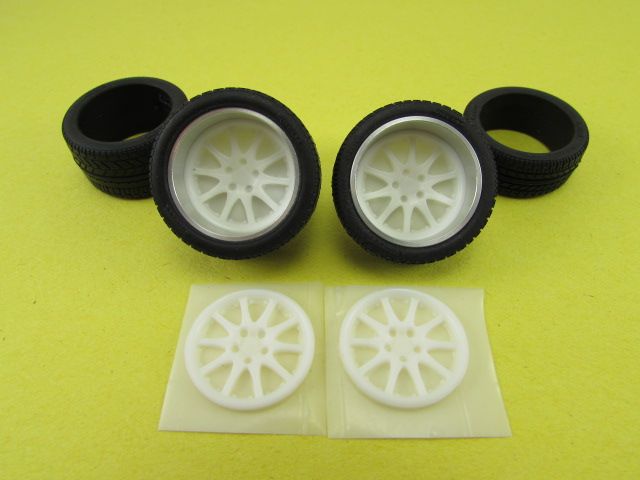 Edited by shucky, 11 February 2014 - 07:39 AM.