'66 GTO reissue from Revell. Paint is Tamiya Mica Red and Duplicolor Universal Black with a couple coats of Tamiya clear pearl.
Scratchbuilt hood scoop. Expanded aluminum mesh in grilles and bumper. Moved turn signals into lower bumper.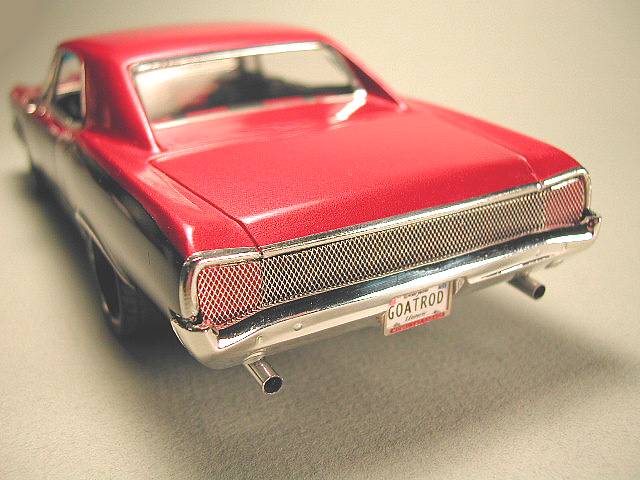 Made a new tail panel and used the same aluminum mesh.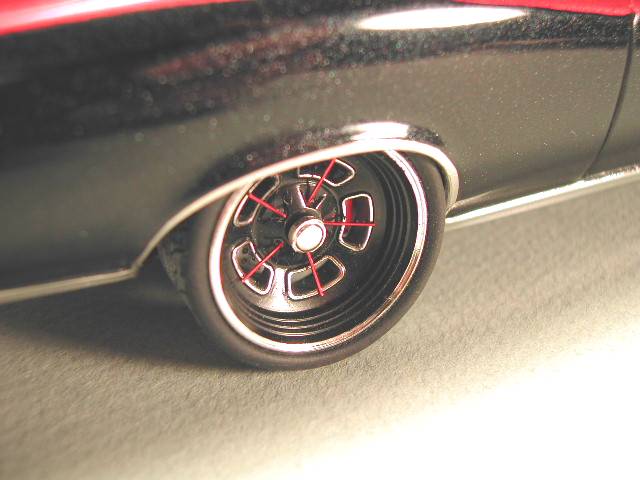 Wheels are Pegasus Hellas, painted semi-gloss black with red anodized wire spokes added,,,,,,,,just to make them different from every other set of Hellas I've used.
Engine is the kit 389 with the old blower setup from the AMT '57 Chevy, modified and smoothed and a bunch of scratchbuilt stuff added.