Richie is a good mate of ours, foundation member of our little club & builds awesome models that we think you might like to see, so here goes....
A pair of '56 Nomads - same kit, one for day cruising - one for nights!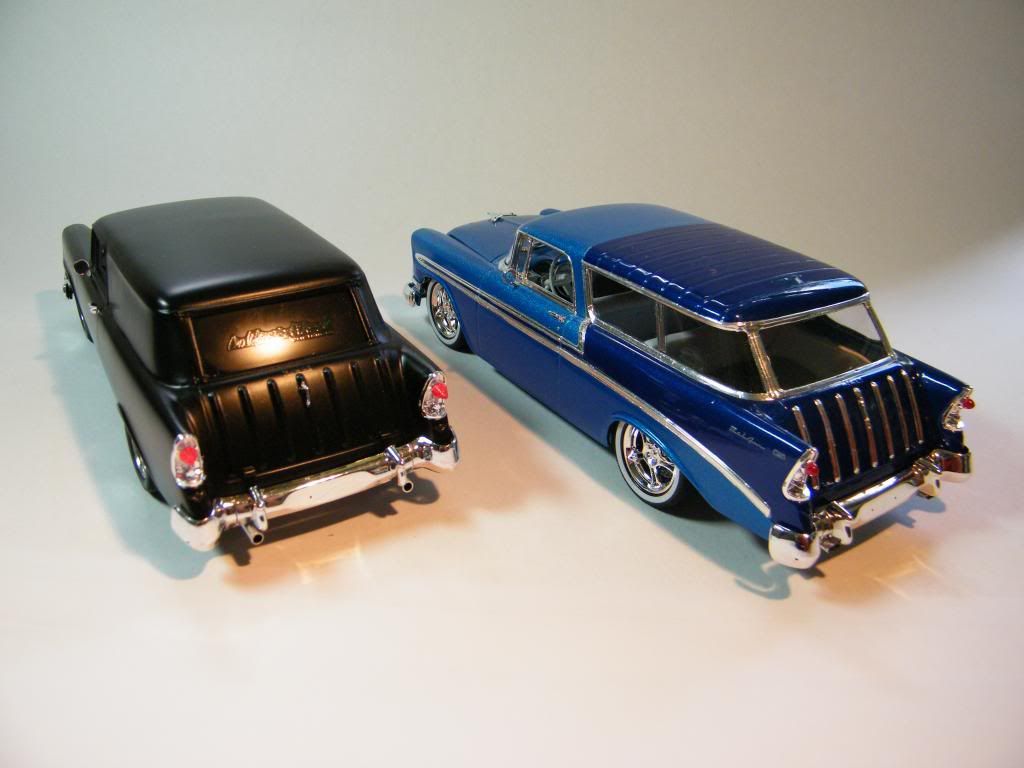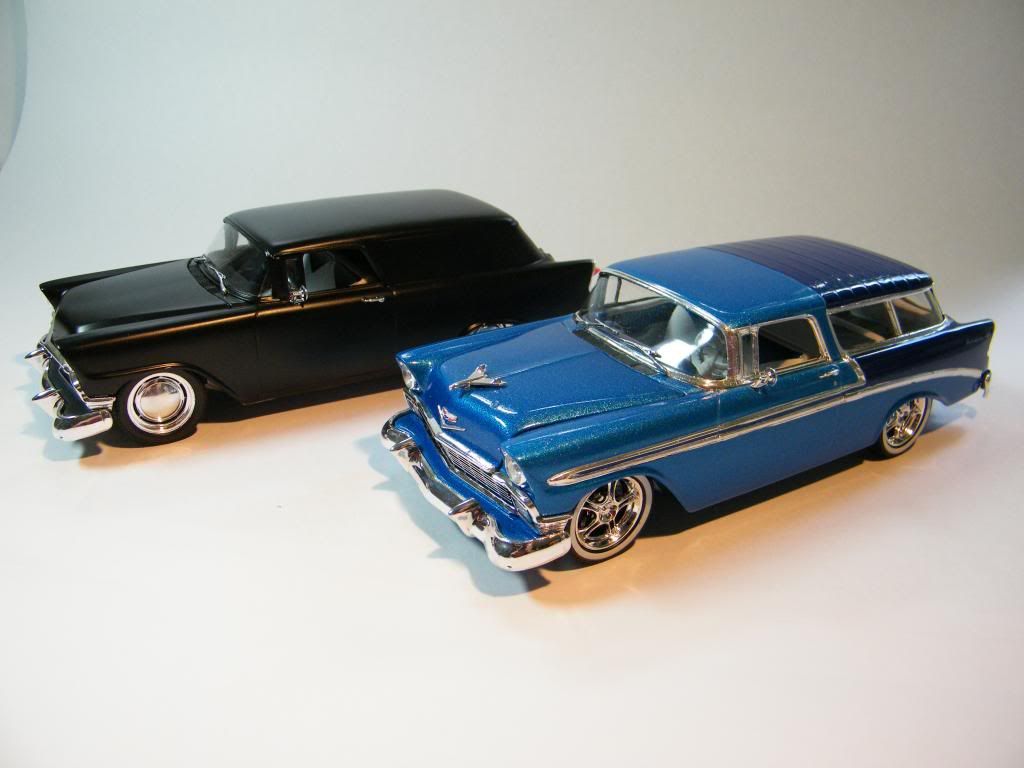 Testors electric blue One Coat '72 Olds Cutlass. This thing looks even better in the flesh, very sweet.
Not bad are they? I'll post some more soon
Brian