My friend and fellow forum member Skip Jordan has proposed a project for me. He asked me to build a model of the Stutz Bearcat that appeared in one of his favorite movies, "The Wings of Eagles" (1957), starring John Wayne and Maureen O'Hara.
The car looked like this one (yes, that's Mr. Haney in a still from Green Acres!).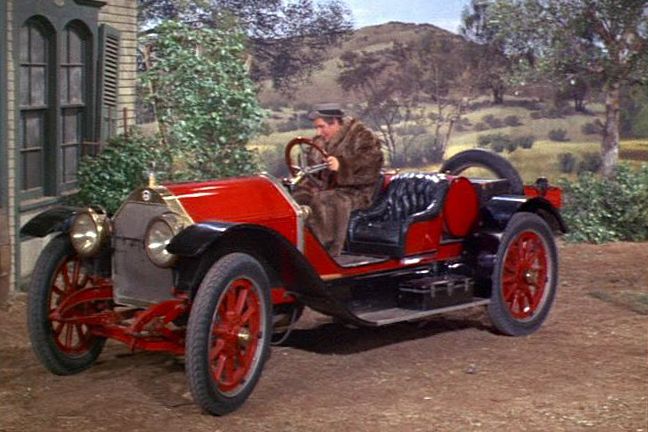 Skip asked me to build this model as a favor to him, so he can follow along in my WIP. He sent me all of the material needed to do the job, including the kits needed, the movie itself on DVD, and a CD of reference photos. All he asked in return is that I use the kits he sent to kitbash the car from the movie. Actually, he even added that if I wanted to build a version of the car that I want to build... any version of a Bearcat, not necessarily the movie car, that was fine too... as long as I showed how I added the fully detailed engine from one of the kits to the other kit that has no engine. To explain...
This is the kit I'm using as the "base" kit. It's a 1/16 scale 1914 Stutz Bearcat from Aurora. It's a nice kit, but has no engine: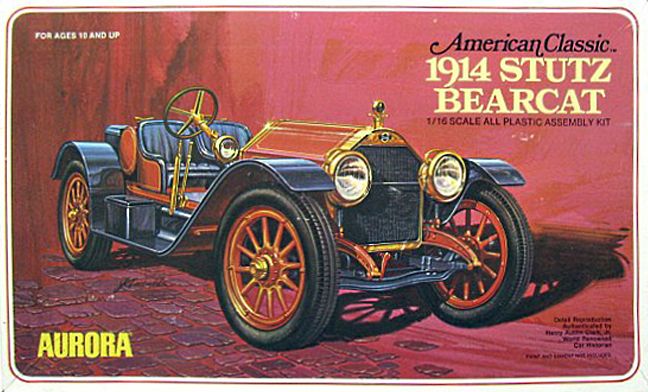 And this is the Fuman kit of a 1913 Mercer Raceabout, which has the engine and drivetrain detail I'll add to the Aurora Bearcat kit: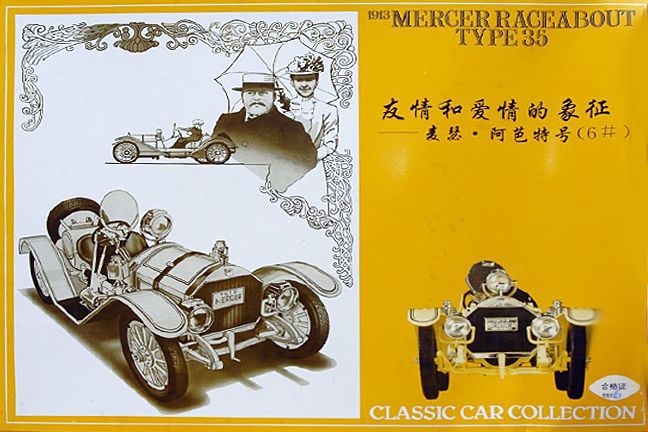 Skip even sent me a third kit, a Lindberg 1914 Stutz Racer... just in case I could find any usable parts there for this project.
So, Skip... this build's for you!