So my new friend Sean and I swapped some models. I got a bunch of vintage Pro Stock cars and he got a bunch of trucks.
In my pile was a Competition Resins '72 Cuda with a Ross Gibson hemi pro stock motor and the Motown Missile Decals. After doing some research I found a lot of Motown Missile builds.
I wanted to be different......How to be different? Go Pro mod with a vintage theme!!! This will be a stock bodied 'Cuda with a Ross Gibson pro mod motor.
I prefer to work with plastic when possible so I pulled a built up '74 Cuda off the shelf, took it apart, and cut out the hood and trunk.
The resin hood fits like a glove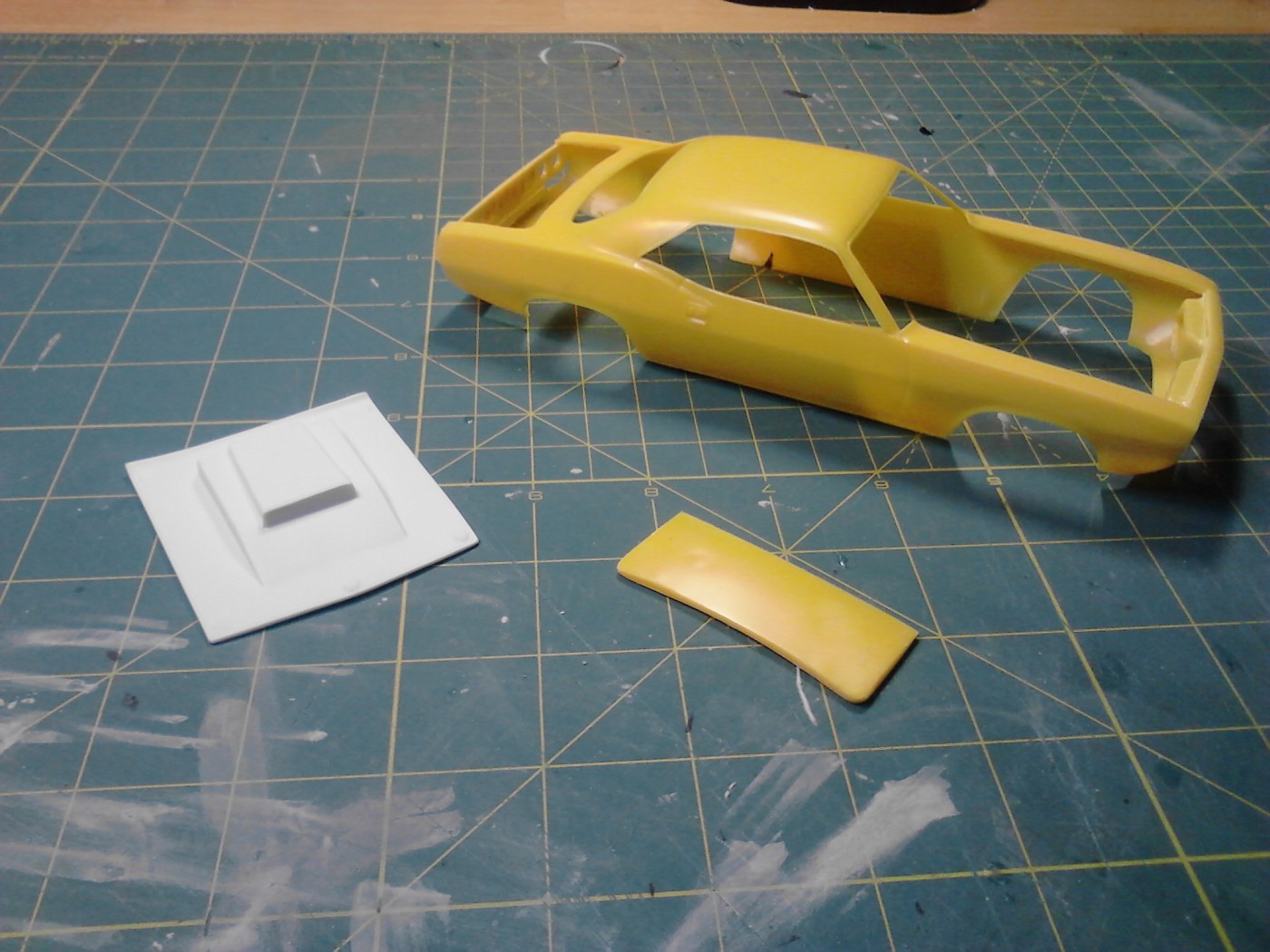 Then I started on the cage using .080 styrene rod. This is the bottom of the cage:
Top of the cage
Frame mocked up with the engine:
The blower is still gonna stick out of that tall hood!!
I still have a lot of work to do on the cage and I have started on the body work. It may not be 100% correct but I'm having fun and that is all that matters!
Edited by am73grand, 06 April 2014 - 01:40 PM.