Finally off the bench, Revell 'Motor City Muscle' kit from 2006.
I read somewhere due to a licensing issue the 'Trans Am' decals were not included, so I had a friend make some for me and a fantastic job he did too!
After looking at countless pictures of this car, I settled for the gloss white paint & blue stripes. rather than using a clear coat, I decided to polish the paint using the Tamiya coarse then finishing compounds.
Colour is 'Mr Colour ' white and the interior is 'Tamiya' TS-54 light metallic blue (with a dull coat) also using a Revell flat blue as a secondary colour.
Engine was enhanced using a pre-wired dizzy and dominator carby from 'Pro-Tech' and I did a subtle 'drop' at the front end. I was going to use Pegasus Chrome Ts for the wheels but settled for the factory rims which were de-chromed and repainted silver.
Thanks for looking guys

 .
Ray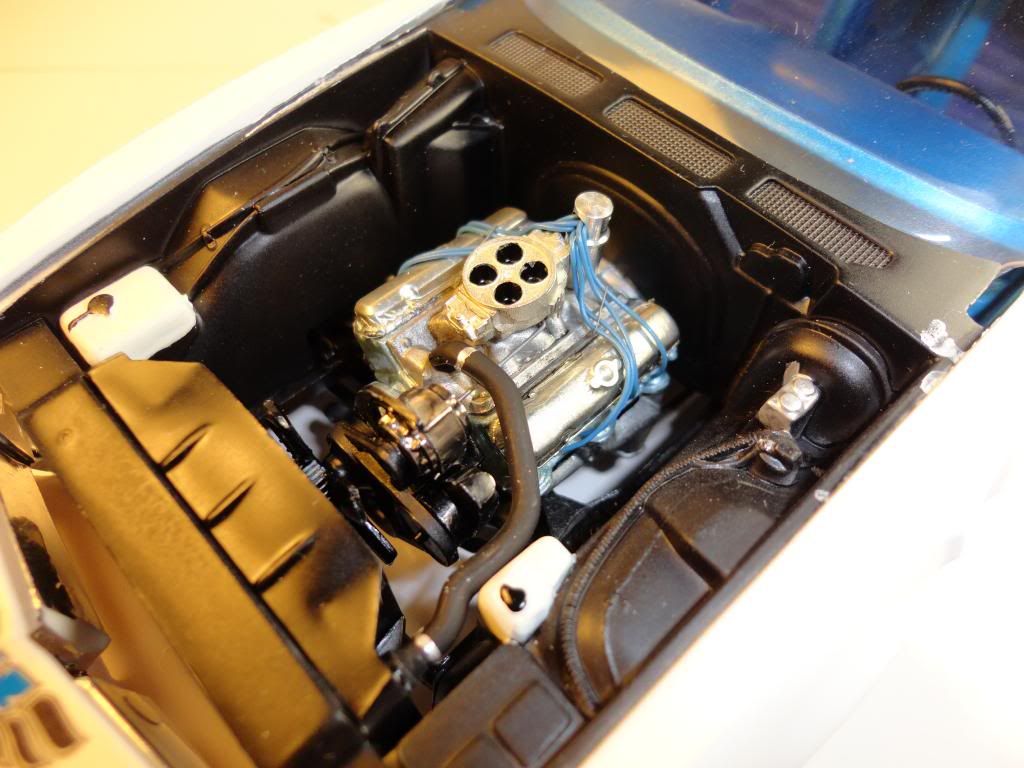 Edited by Helix, 01 March 2014 - 09:12 PM.