We've probably all seen the little Wheel Horse tractor that comes in the old MPC Indy Turbine car and I decided to build it. Little did I know that I was about to learn more than than I thought there was to learn about Wheel Horse tractors. It turns out that there's quite a community of WH enthusiasts out there - who knew! Looking for reference pictures and such I stumbled onto the Wheel Horse forum known as Red Square. It's inhabited by a great bunch of guys who are more than happy to give help and support to a model builder. What I found out is that the tractor in the kit is a 1968 early production Charger 12. You can tell that it's early '68 because Wheel Horse was still using leftover 1967 Kohler K-301 motors in the Charger and that's what is in the kit. After looking around the WH forum for awhile I decided to convert it into an Electro 12 which is basically a fully loaded Charger with electric PTO clutch, hydraulic mower lift, chrome wheel covers, etc. This is the end result - a 1968/69 Wheel Horse Electro 12.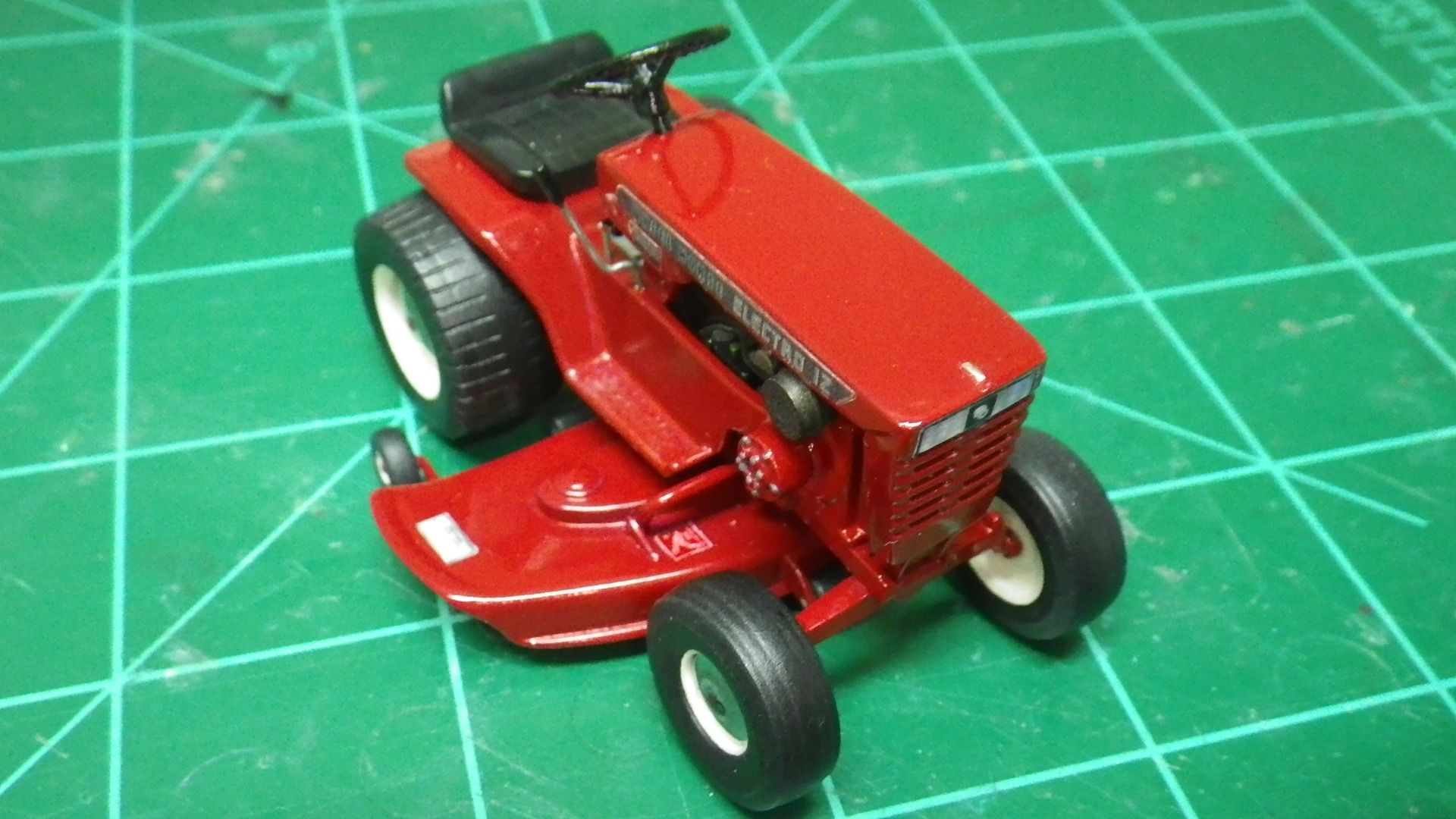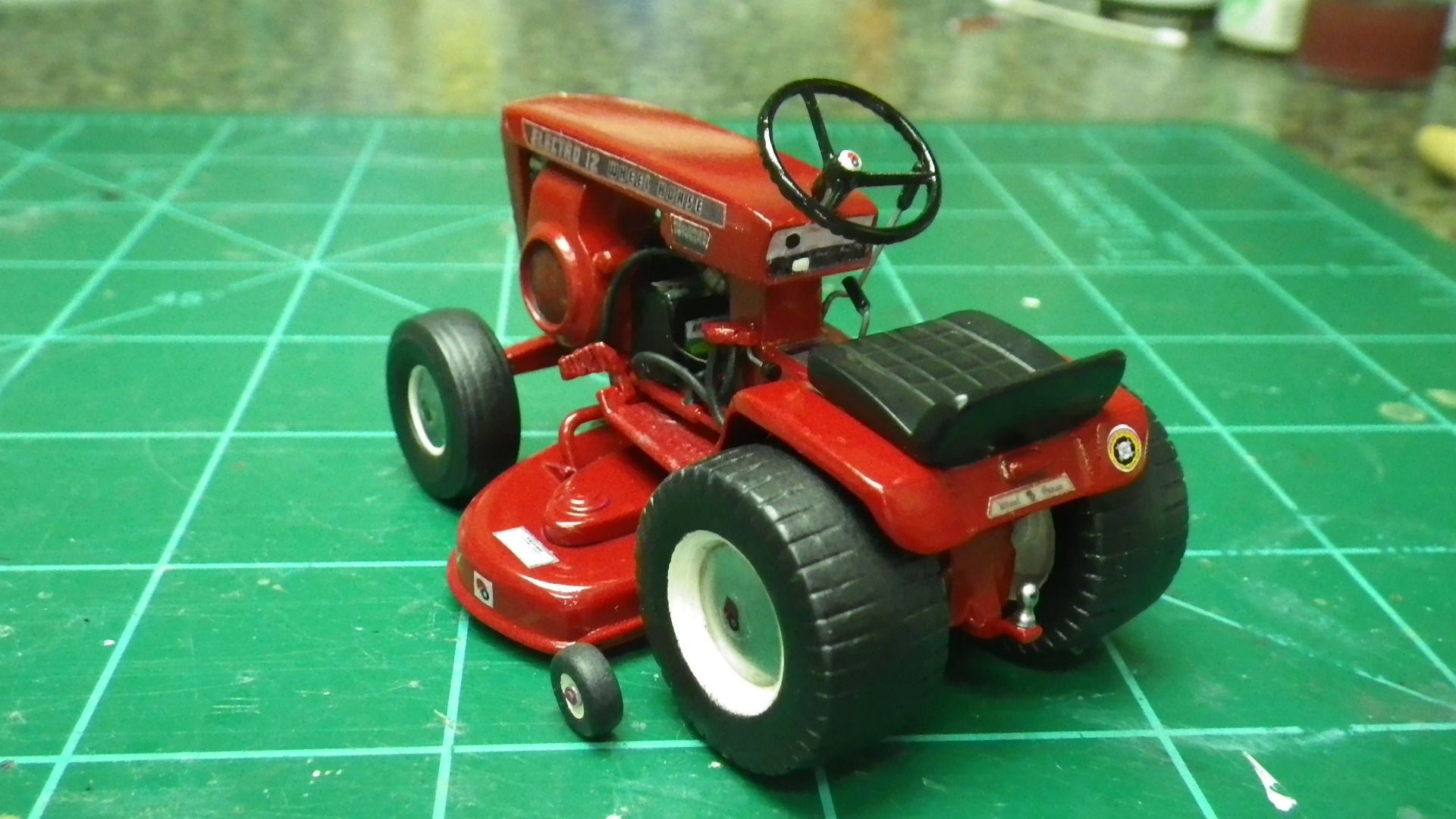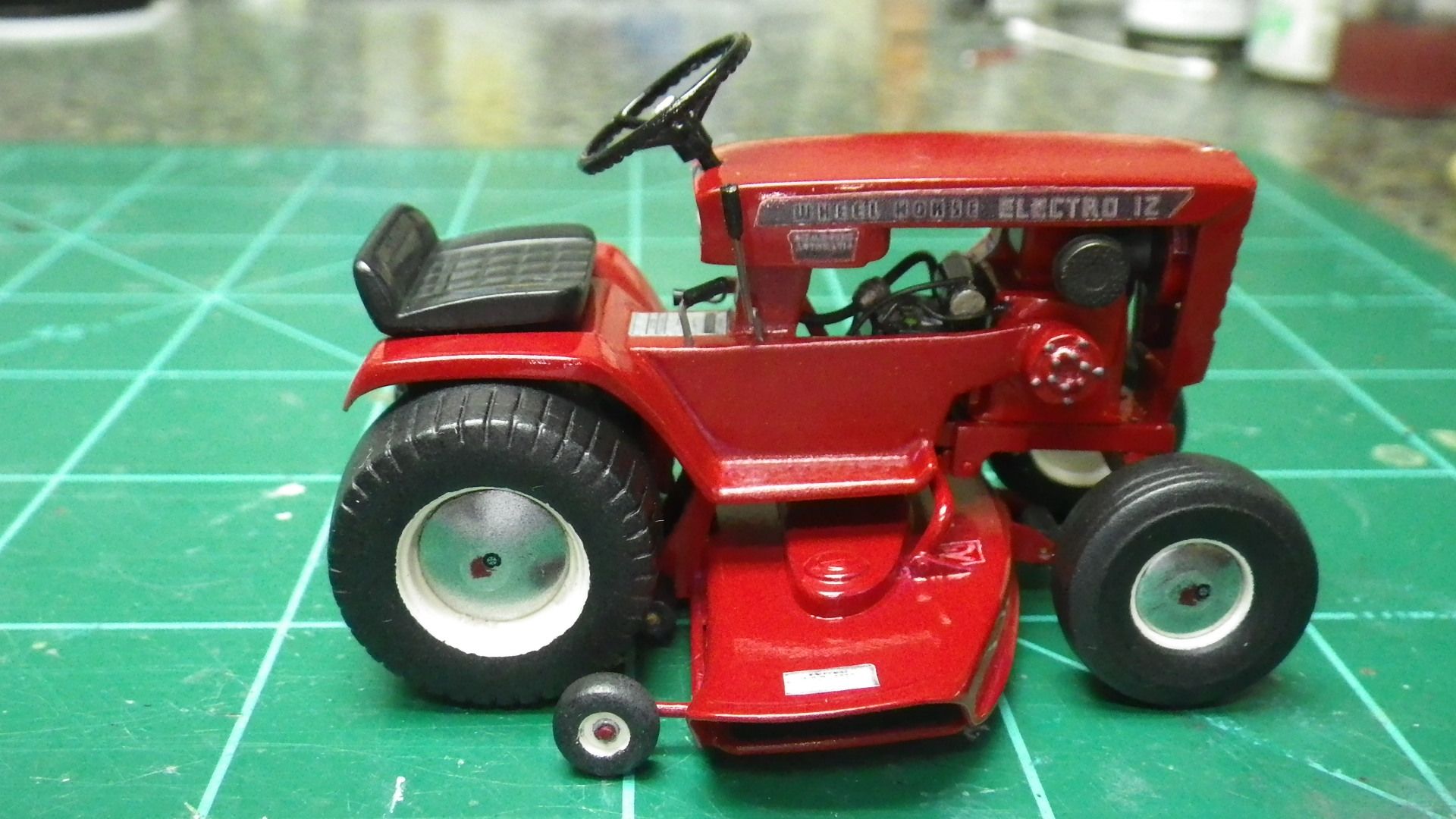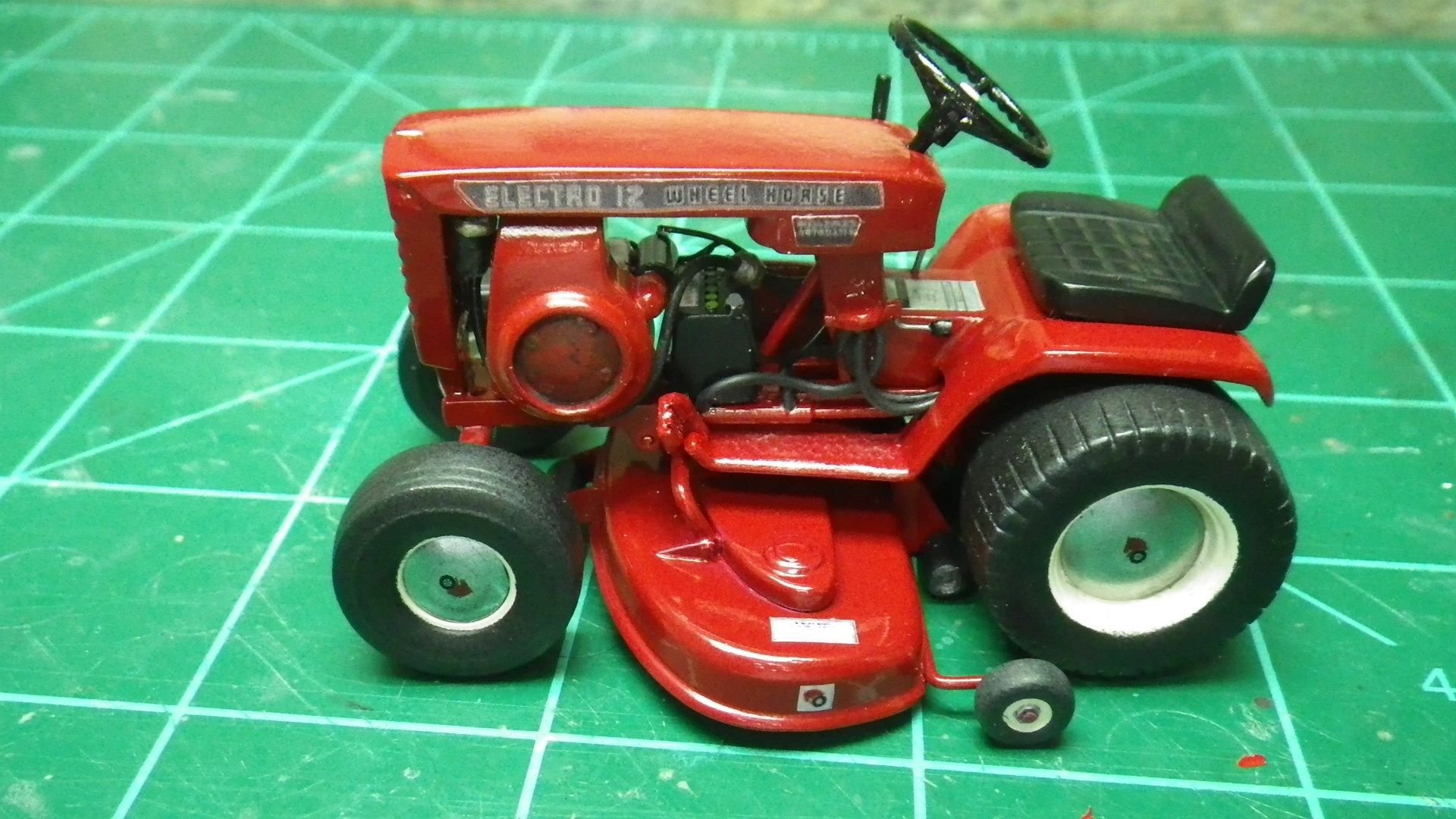 The mower deck is scratch built based on photos and owner's manuals from Red Square. What's the point of having an Electro 12 with hydraulic deck lift if you don't have a mower deck?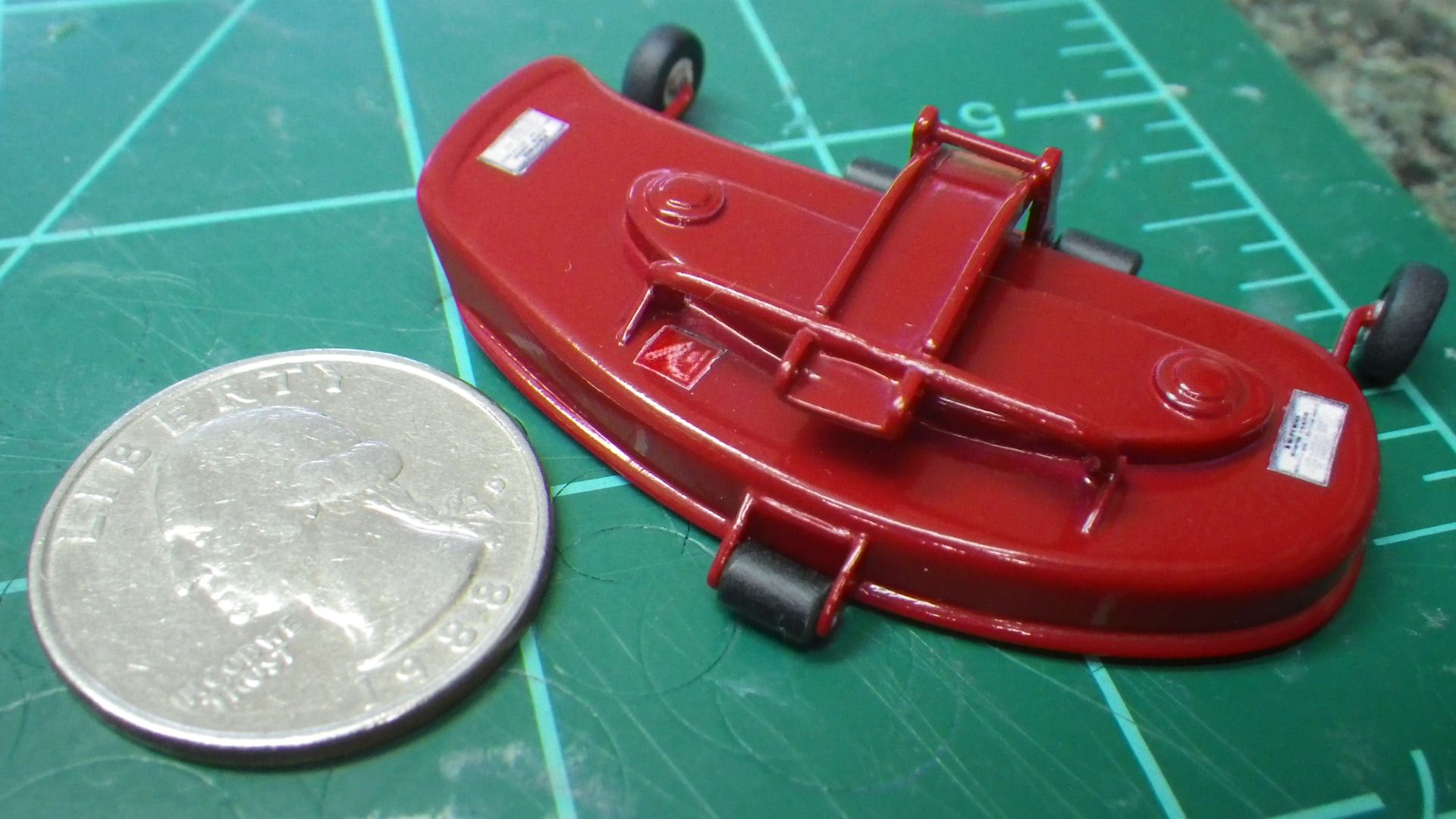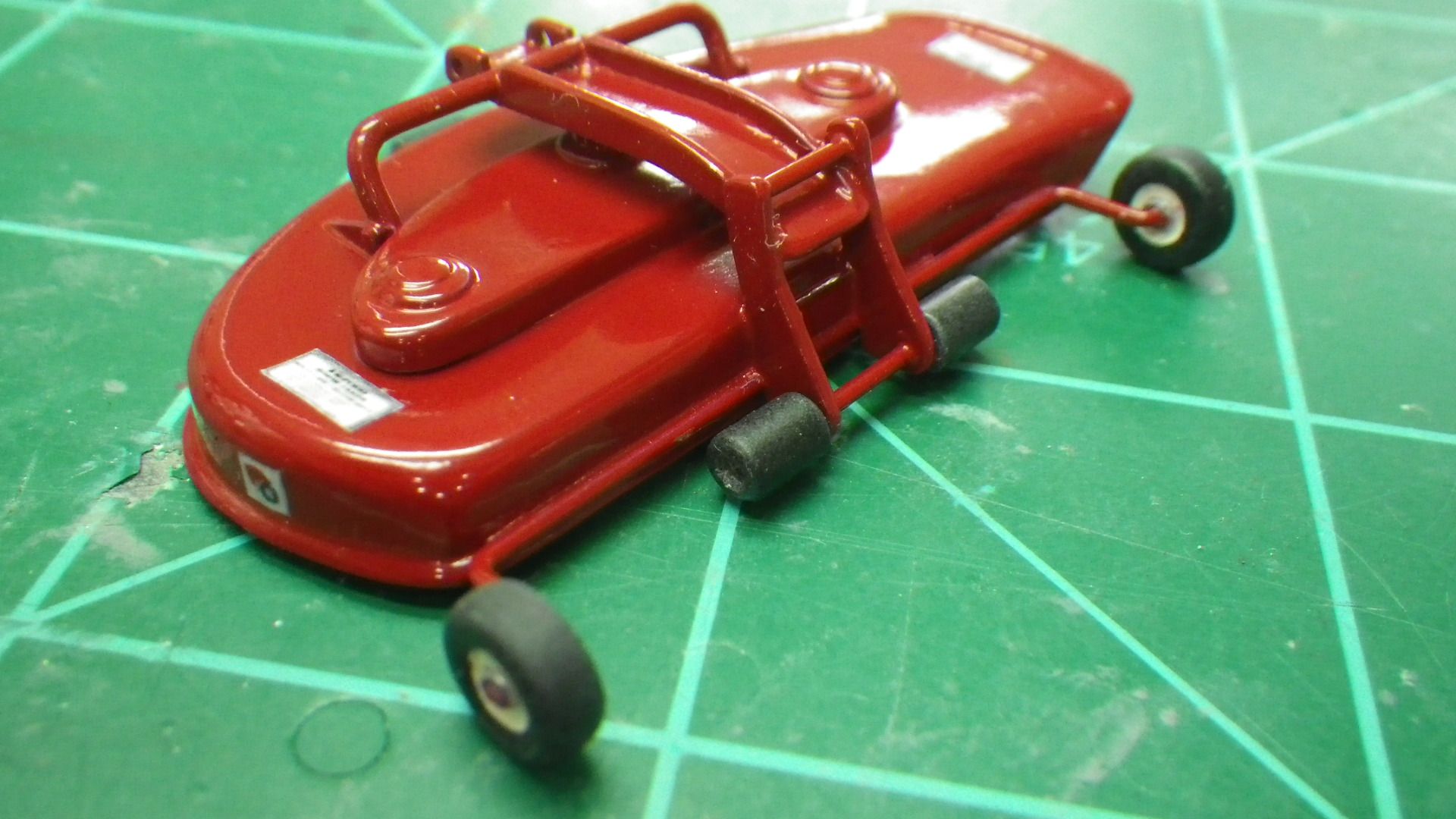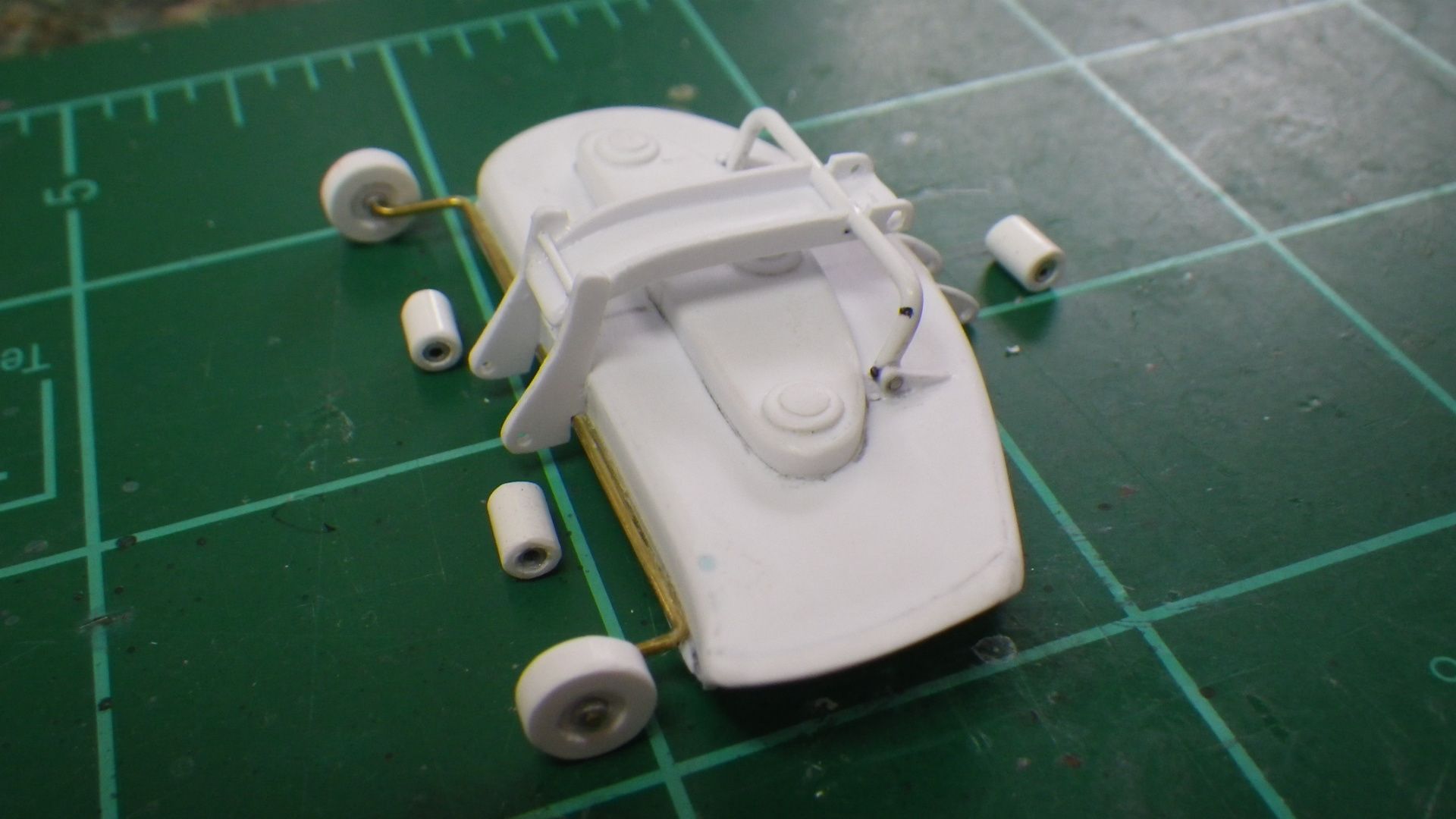 I had already built the engine as it was in the kit before I found out about that leftover '67 business. It originally was like this: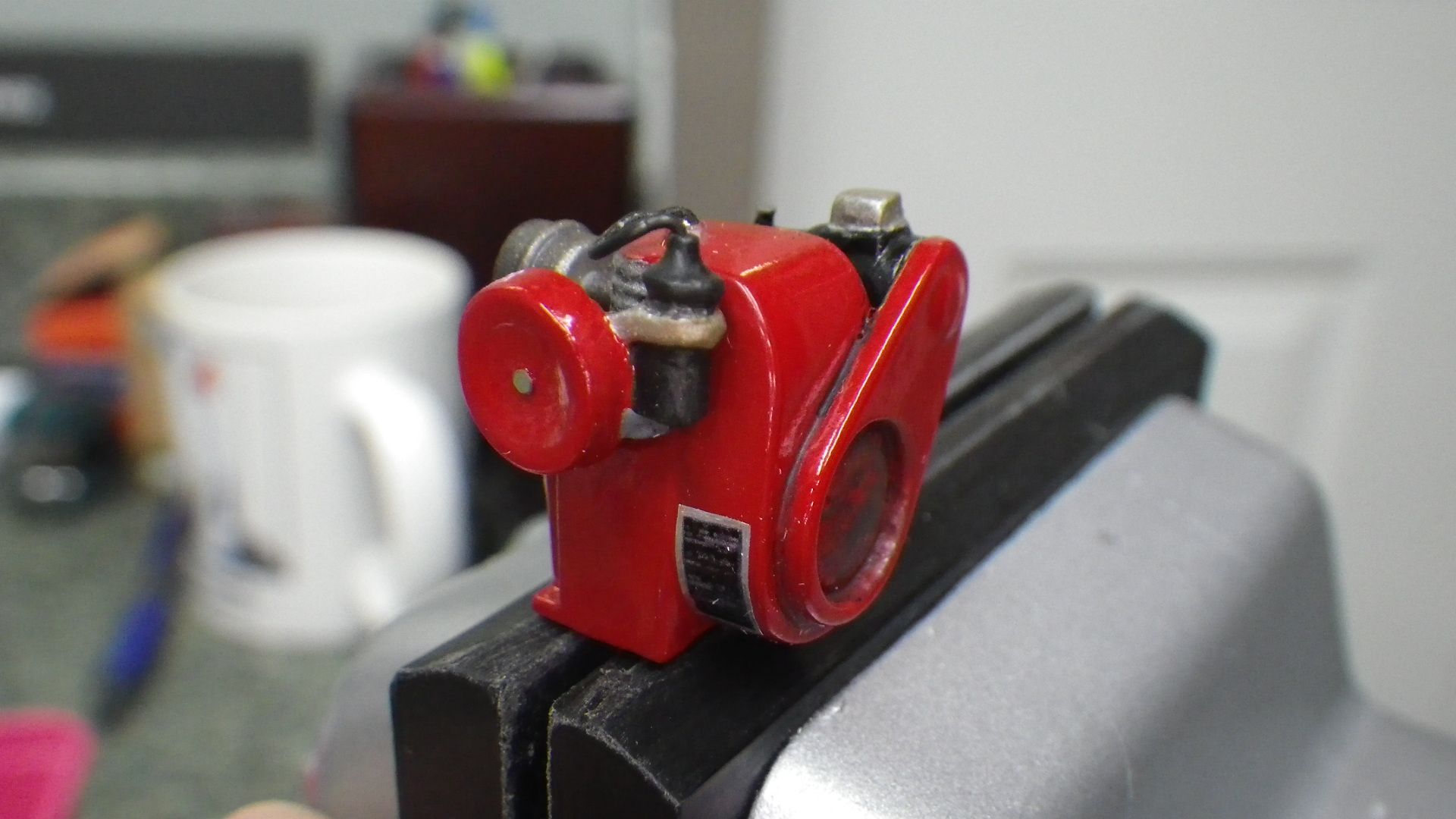 But after I stripped it down and updated it it looked like this:
http://i208.photobuc...12/IMGP0932.jpg
http://i208.photobuc...12/IMGP0931.jpg
The hydraulics were all scratch built also. These tractors had automatic transmissions and the hydraulic system used pressure from the transaxle.
http://i208.photobuc...12/IMGP1027.jpg
The wheel covers were made from those bumps on soft drink lids.
http://i208.photobuc...12/IMGP0904.jpg
http://i208.photobuc...12/IMGP0934.jpg
All the decals (and there are a lot of them) are homemade and I have to give thanks to "Vinyl Guy" on the WH forum for offering high quality .pdf images of the graphics that I needed. His business is making reproduction vinyl stickers for Wheel Horse restoration.
This was a really fun project and I learned a lot that I never expected. BTW, the little round decal on the right rear fender is the logo of the Harrison Elementary Garden Tractor Club in Warsaw, Indiana that I discovered on Red Square. They're restoring a Wheel Horse as a club project.
http://i208.photobuc...428019736_n.jpg