I was over in the review section and saw too many debates on best pickup kit or best real truck, so lets just kick back and enjoy our and others builds. Im a ford guy so most my collection is Ford, and 95% is 1/25 scale even most the diecast.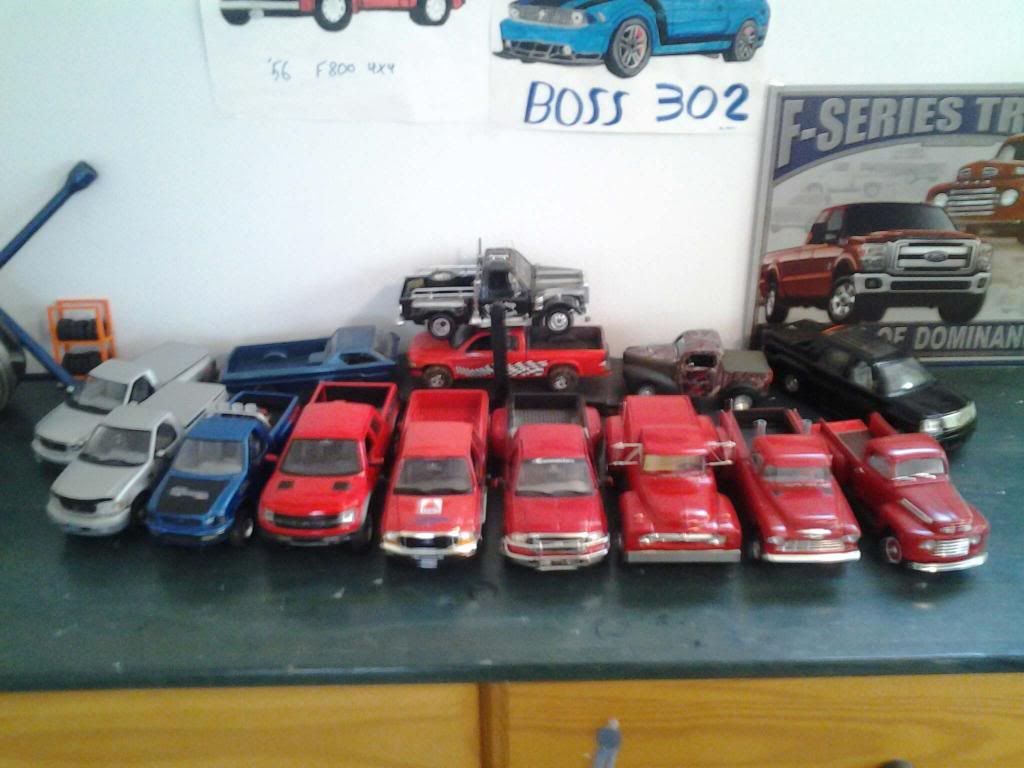 Ive Got a 99 Lightning, a 2000 F150 Sport 4X4, 97 Raptor Wanna Be, 2011 Raptor, 99 F250, 04 F550 Dually, 56 F800, 55 Chevy Dually, 50 Ford, Deora, 99 Dakota 4X4, Camo Willys Gasser, an Escalade, and an old black top warriors chevy pickup.
Edited by Platerpants, 06 March 2014 - 11:10 AM.