As many of you know, ALL of my builds are "works in progress".   Combined with my self diagnosed "Modelers ADD" and curiosity to try new things, I got to thinking about a rescue ambulance that I always thought was really sharp looking.  It was Medic 30, the Philadelphia Fire Department's Freightliner FL series extended cab rescue ambulance.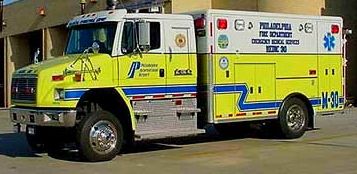 Now, I do have one of Daniel Gallioux's excellent FL series resin cabs, but I wasn't quite ready to go cutting into a $100+ resin cab.  So what's a modeler to do?  Well, my local fire rescue unit has an International Durastar rig with a similar extended cab.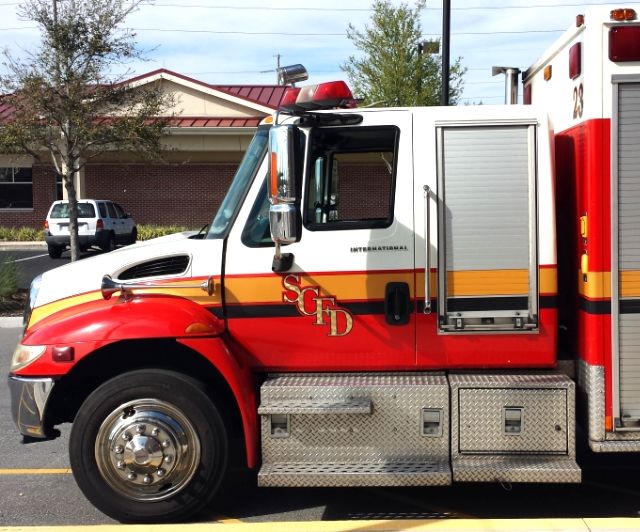 Since no one offers such a cab in plastic, I took the Jada rollback and pirated the cab and chassis.
Now, you are probably scratching your head, why would this idiot try to cut apart a diecast?  Well, you probably answered your own question...  But, if it were easy, everyone would do it!  Several trips to the fire station found the unit out responding to calls - the nerve of them!  Unable to find actual dimensions, I "eyeballed it".  Actually, I laid down two layers of Dymo label tape, broke out my jewelers saw and went to town!  Carefully checking my progress as I went along, the process went very smoothly!  The cut surfaces were sanded to remove any sharp edges.  The "extension area" was filled in with Evergreen strips glued in place with CA+ for the metal to styrene joints.  Styrene to styrene received the usual Tamiya Extra Thin cement.
The resulting cab looks like this:
Here is a glimpse of the rig with an SSB Resins ambulance body placed atop the chassis for mockup:
Let me know what you think!  Thanks for looking.
David