This is my version of Wendell Scott's '62 Chevy.  When I started this, I had plans to do a few more things, but then I broke my wrist.  I can't stand to leave something unfinished, so I did the best I could with the one hand.  I removed the body trim and wipers and cut out the back panel for the fuel filler.  I scratch built the seat bolsters, interior walls, dash inserts, and rollcage.  I used athletic tape on the floor to simulate the floor pad, then used crepe tape to wrap the steering wheel and rollcage for the padding.  I made the hood pins out of needles, wire, and sequins.  Finally, I made the decals myself.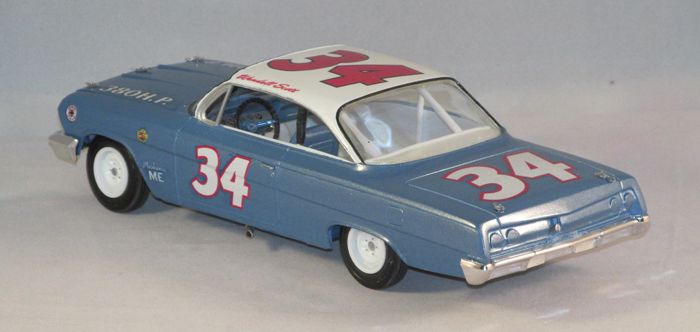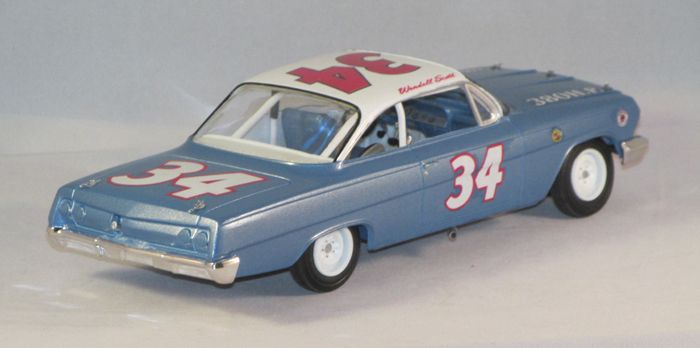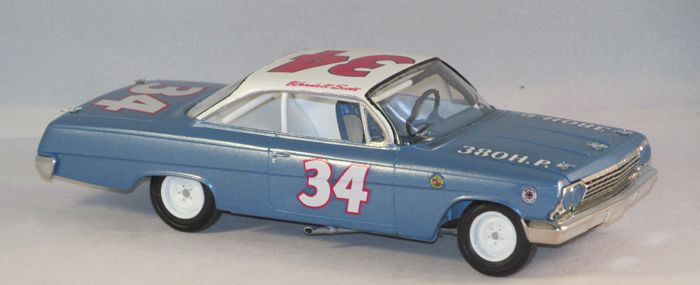 The engine compartment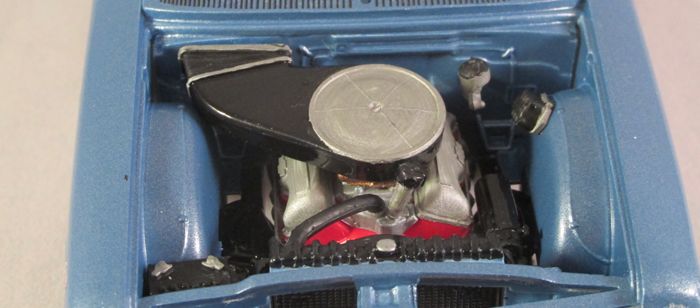 and a final pic


Edited by Scottnkat, 04 April 2014 - 10:56 AM.