I use a denture bath container for stripping either chrome or paint from small parts.
These are available at any drugstore and Walmart.
Add your stripping solution making sure you fill it at least halfway or more. This will prevent it from tipping over when you hang the basket on the back lip.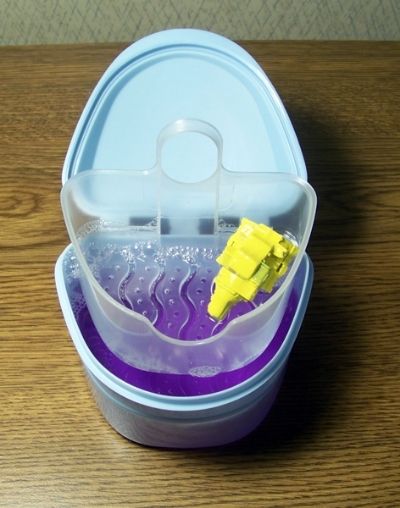 Edited by VW93, 24 March 2014 - 03:53 PM.