Hello All,
My family and I just wanted to wish each and every one of you a Merry Christmas and Happy New Year.
Also, here is a body that will be available by the end of next month. This particular body was mastered by my good friend, Rick Gondeck Sr. It was designed from a car that competed at DragStock II in 2005. The body is ugly as sin but it is a cool ugly. It still needs a little clean-up before the mold is made.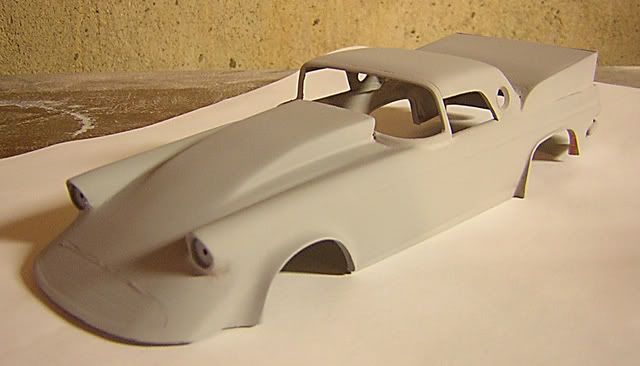 This is the real car.
Chris.
Edited by resinslinger, 23 December 2007 - 11:45 PM.