Good morning again,
I thought you would like to see some reference photos of a real P/M BBC nitrous oxide engine which are being used to design ultra detailed parts for Ross Gibson's "Thumper" engine kit (with his permission of course). These photos were taken at Charles Carpenter's shop (World's Fastest '55 Chevy) several years ago.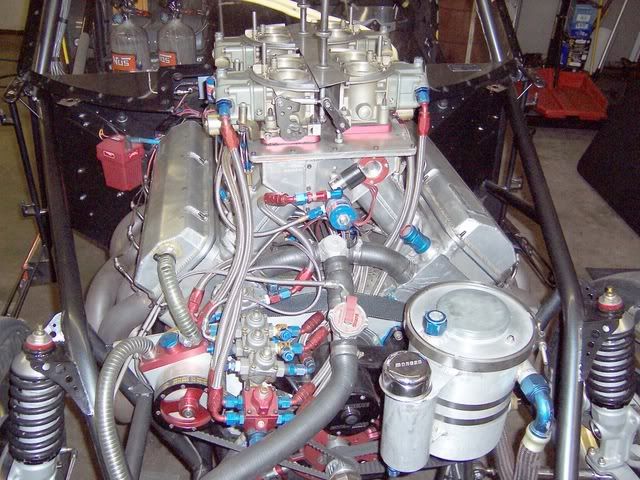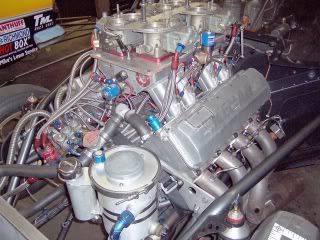 Items that are being done for Ross' kit will include new valve covers, intake manifold, oil pan, water pump, crank trigger wheel, and a complete three stage fuel and nitrous oxide system (sans the fittings and lines). This update kit should be ready by the end of March.
By the end of next month, we will be releasing a blower/injector hat detail kit that will include an Enderle barrel valve with separate linkage and check valves, blower manifold burst panel (two styles), blower starter drive bracket, injector hat spacer, and blower restraint plate/brackets. Also slated to be released next month will be a Waterman 'Lil' Bertha' style methanol fuel pump.
TTFN....CB