Well, I started this a number of months ago and it morphed into a complete campsite with a campfire, camping furniture, flyfishing equipment, etc. As it sits, I entered it in Desert Scale Classic this past Saturday. I have a bit more to do to it including a new base with grass, bushes and trees. I also want to add a few more items to the camper.
The entire camper is scratch built with the exception of the frame, it was an off road motorcycle hauler. The shell was made with sheet styrene and the hatch hinges are from  the lHS in the dollhouse section. The entry doors hinges and fridge hinges were made with aluminum printing plate as was the counter cover. The table and chair were fabricated with basswood and piano wire, then stained and aged. The bed cover was done with my printer on fabric paper purchased at Michaels.
Here's a few pictures.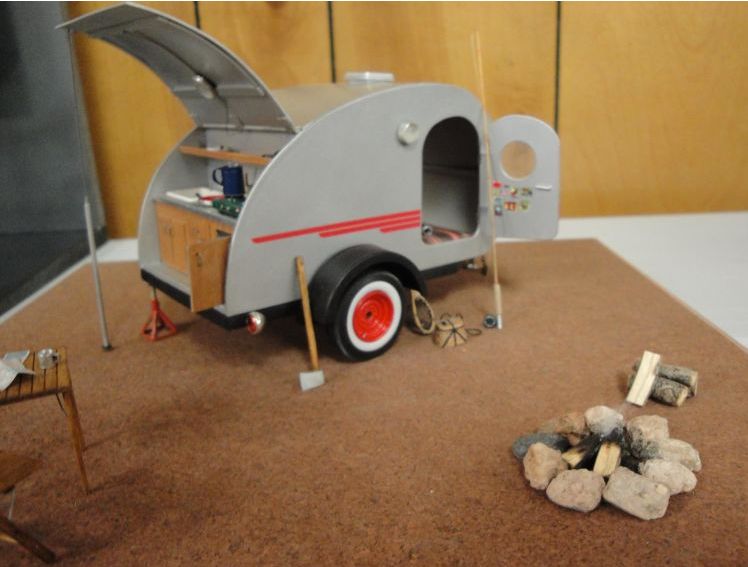 Hope you enjoy and comments welcome.