You'll need:
Dremel
2 to 3mm styrene rectangle rod OR 2 to 3mm styrene sheet (I didnt have that hence the rod)
Sanding sticks/paper
Glue
Blade
Grinding/engraving bits that come with Dremels
Sheet styrene .5mm or slightly smaller
Spare Tyre
Sanding-Drum Dremel bit
Cut a strip of .5mm or smaller sheet styrene. Cut it quite long incase of any mistakes (I made plenty of its too short practicing this). Cut the strip as wide as the tyre you're using.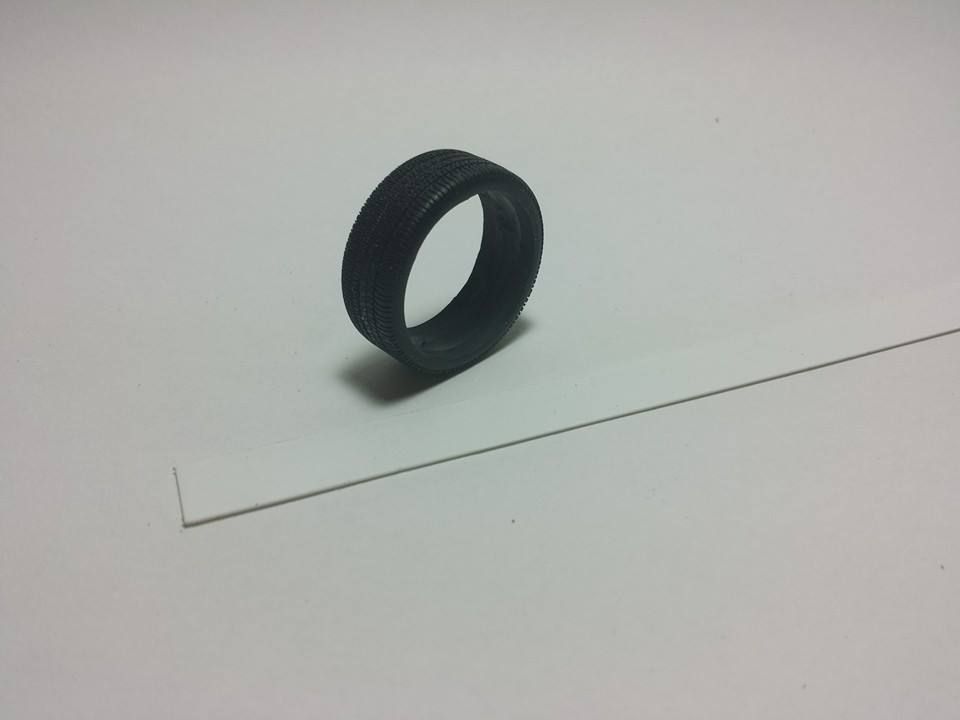 Curl your strip of styrene around your hobby knife handle from both ends a few times, it help the strip of sheet styrene to keep its curve.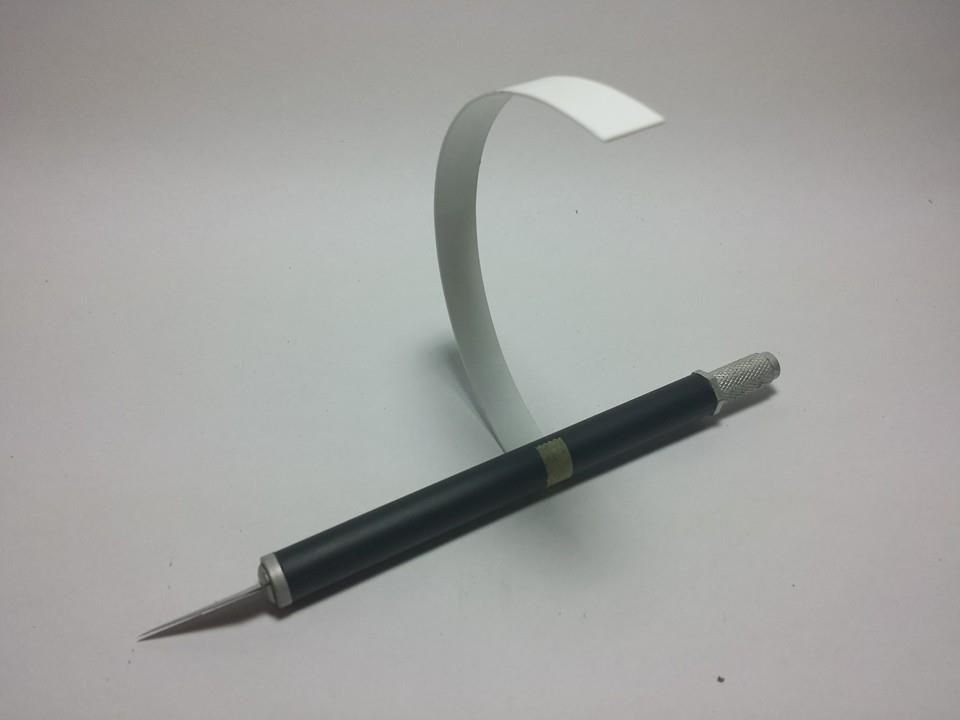 Curly whirl-y!
Test fit it in the tyre and chop off the excess to make a since ring of strip styrene, and glue the ends together on the inside while it's in the tyre.
Once the glue has dried pull out the rim about a third of the way and put some glue on the outside of the rim, repeat for both sides.
Cut a much thinner strip to set the deepness of the wheel, Mine will be quite deep-dish so the thin strip is glued almost all the way around towards the back of the rim. Use plenty of glue, it helps with the rigidity of the rim.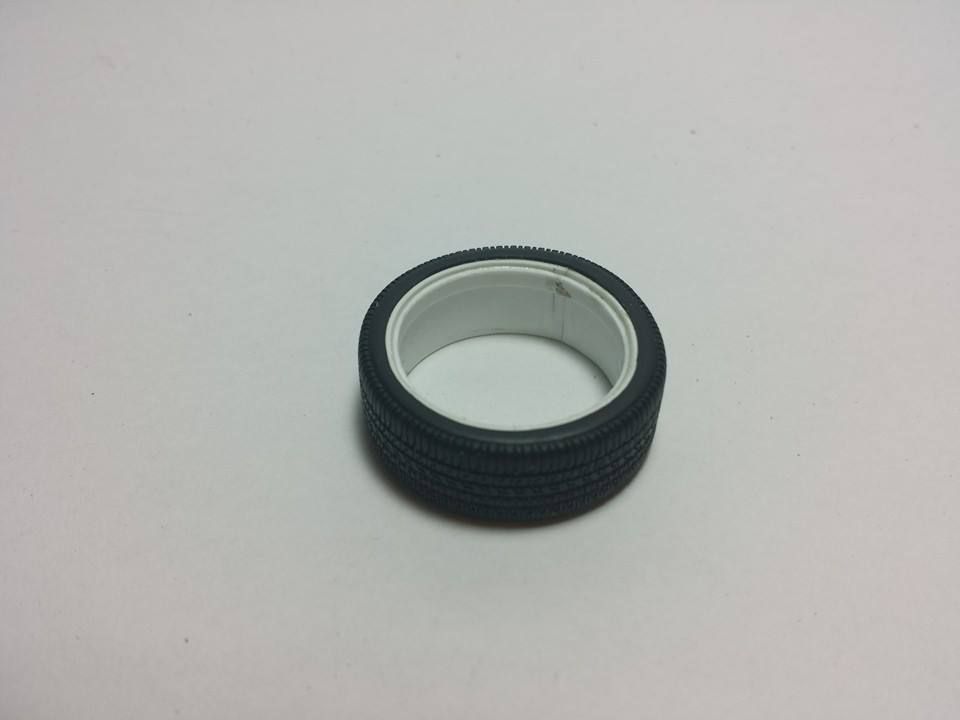 You can see here I left a gap because I cut the strip too short, silly me!