I like to display my works in progress, at our club meetings or my forum posts, sitting on an appropriate stand or jack.  I have a pretty good collection already but I didn't have a body dolly.  So with some basic tools and a bit of styrene bits I will attempt to build one.
The collection so far.
Here are the tools and supplies to start the project.
First decide the size of your basic frame and cut the pieces to length.  The short side of my frame is 50mm and the long side will be 60mm.
Take a short and a long leg and glue the corners together.  Use the grid on you cutting mat to make sure the joint is square (at a right angle to each other).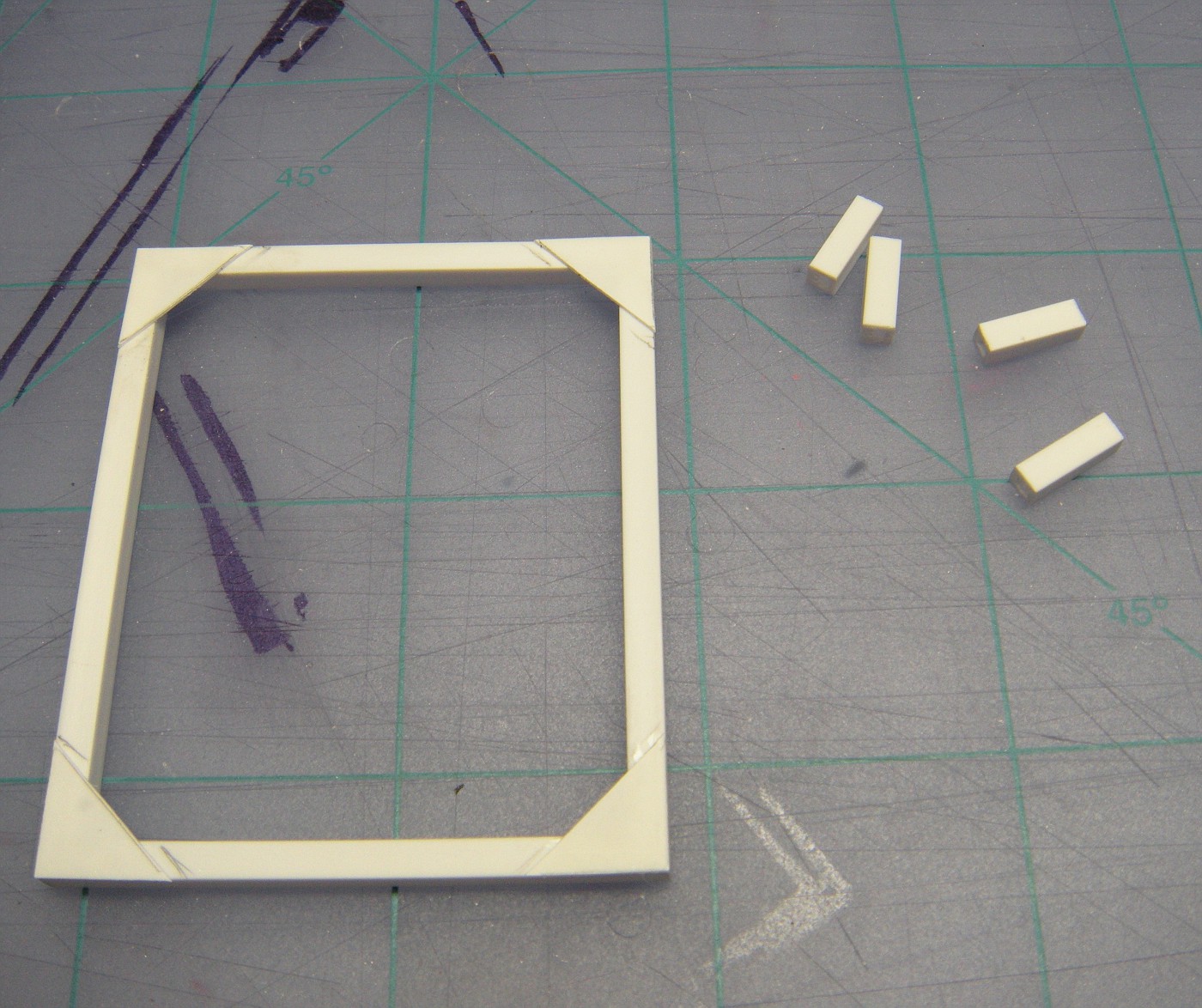 Use some sheet plastic, I'm using .010, and create some corner gussets.
Glue the gussets on top of the legs to reinforce the corners.
Join the to sides together and and the gussets plates.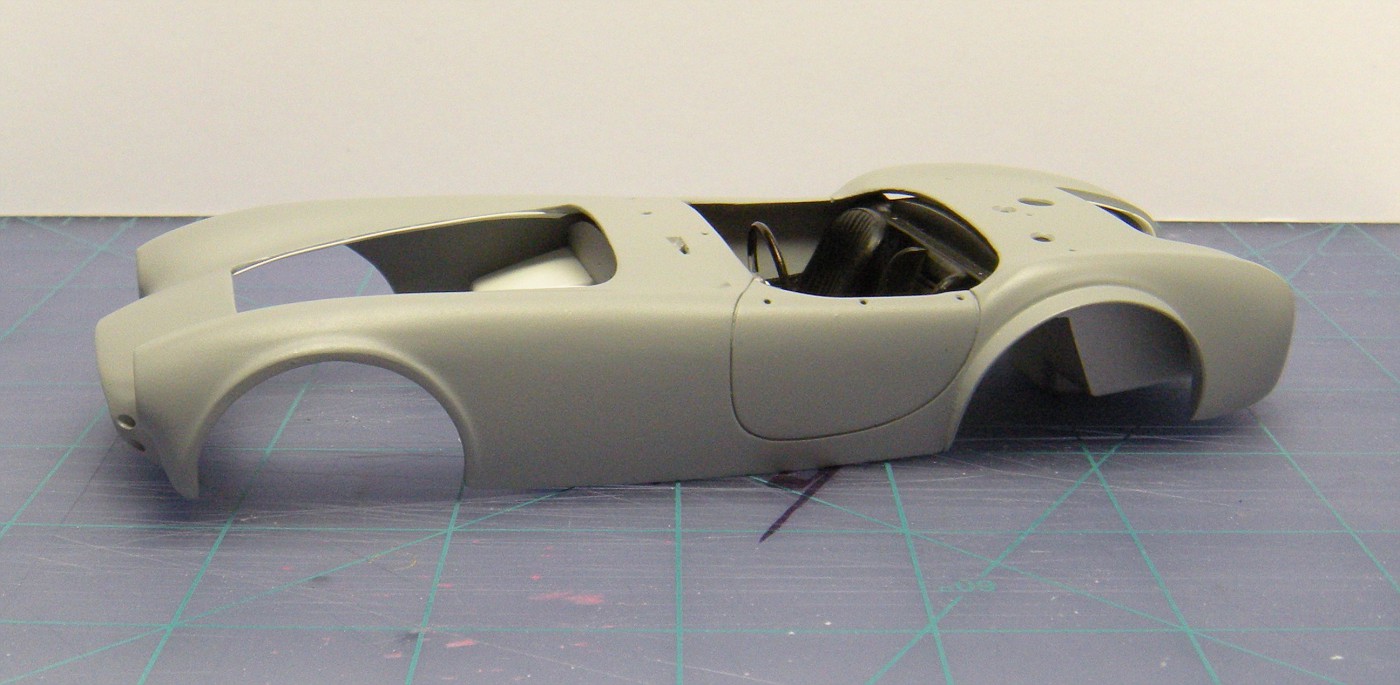 Next cut some legs for the stand, mine are 10mm long.
Glue the legs in the corners with the tops resting against the underside of the gusset.