My goal was to finish this before June 1.  Many of you sharp eyed guys will notice a few things not on the Truck - Mirror cross brace, rear mudflaps, stack grab handles.  (mirrors are on temporary with white glue as well as the pogo stick) Sadly this will be packed away starting tomorrow 6/1 for a move to Montana. 
This is the first Peterbilt I have ever built,  I am sure I logged in close to 100 hrs at Tims Trucks 

The pics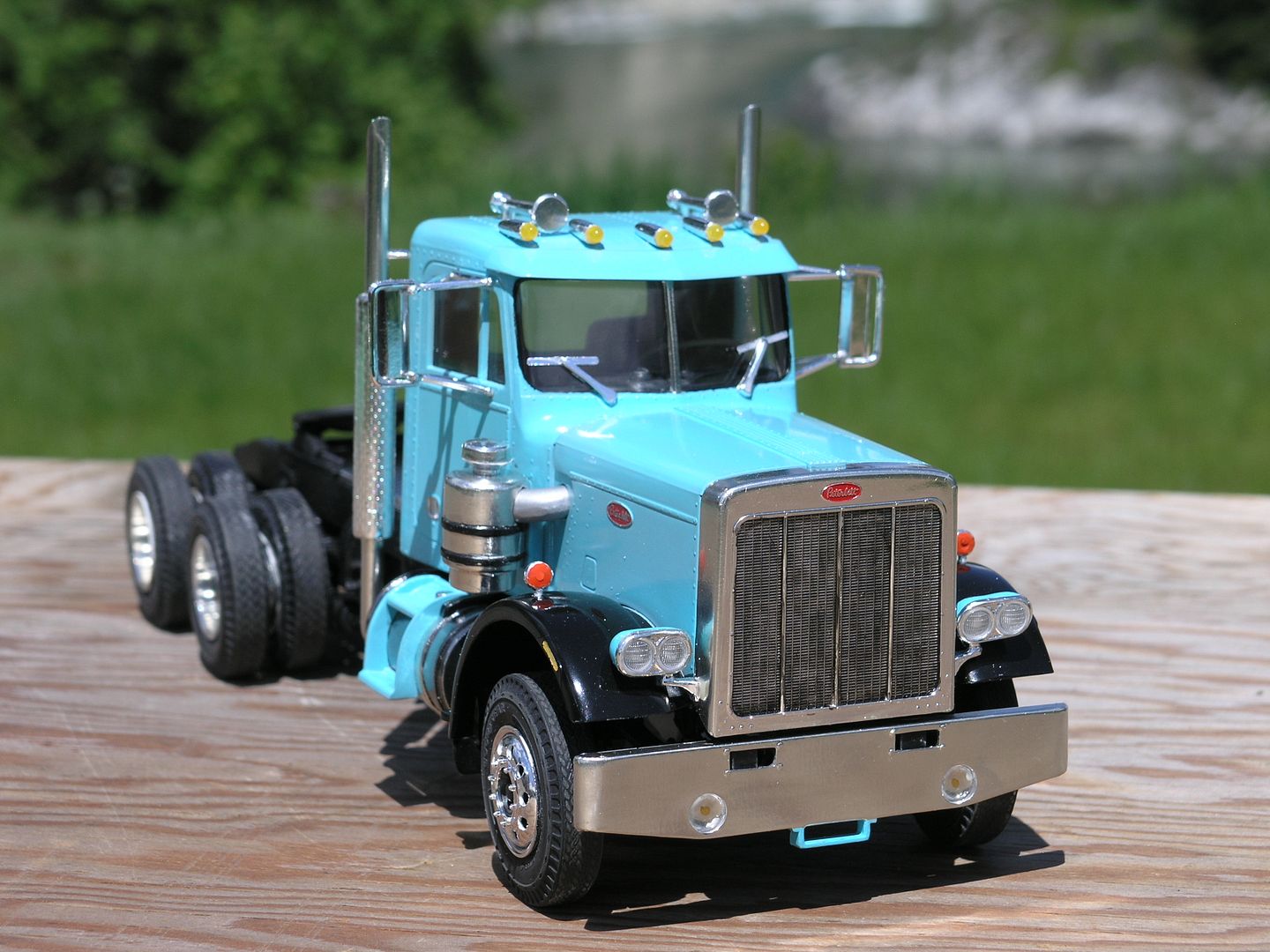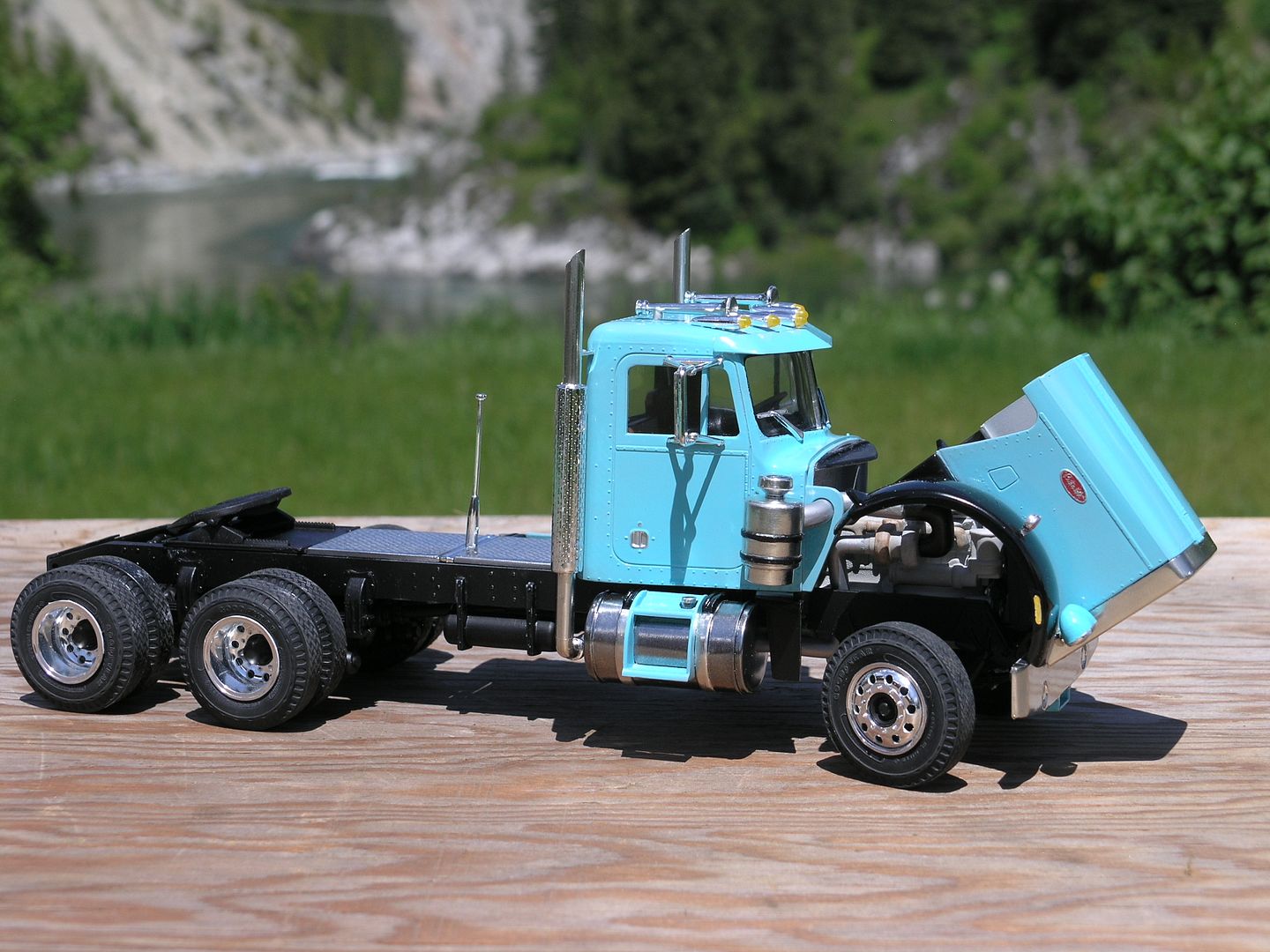 The build can be seen here
http://www.modelcars...showtopic=87574
I gave this truck poseable front wheels - another first.
Thanks for looking, hope you like it as much as I did enjoy assembling it.