Model Factory Hiro kit. The parts are well done, and as far as white metal bodies it is one of the thinner castings Ive seen, but some clean-up is required. Here is the body after the basic flash has been removed, ready for primer.
Note the bonnet is a separate piece.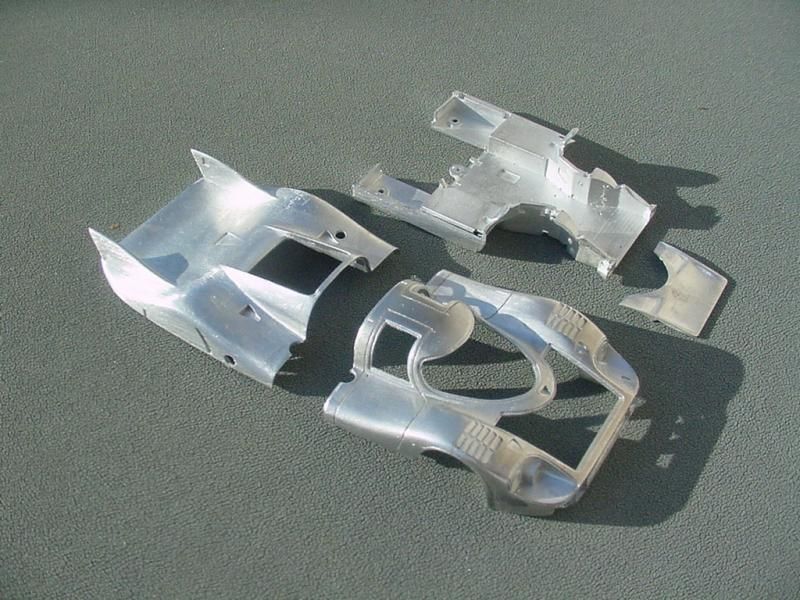 The engine is very well rendered especially for its diminutive size. Heres five pieces to make up the block, cylinders and transaxle, also all white metal.
Here is a bit more added including a translucent cast resin piece for the shroud.