Well This will start in a week or so when i get back from vacation. I want to convert all to 4x4 but may need pointers, all will be orange(like a team) but im missing 1. the chevy luv... the kits all seem way to steep...  But here are the kits, also smoothside beds would be nice too, may have to hunt em down. All 1/25 scale hoping all will have thier stock 4cyl engines. The dodge and ford will sport mazda and mitsubishi logos on their windshields even though they are the american versions. 
Datsun 620 (needs original 4 cyl not chevy v8 and smoothside bed)
Toyota Hilux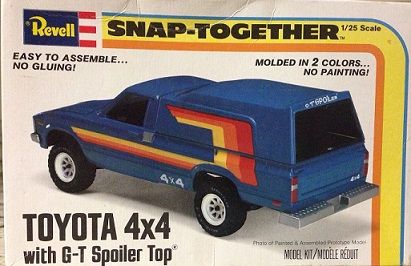 Ford Courier(want smoothside bed)
Dodge D50
Edited by Platerpants, 29 January 2015 - 12:56 PM.