I got this one on clearance only to find it was missing the wheels and tires and the chassis is warped really bad.  I decided instead of getting a new model I would build this one on the super stallion chassis.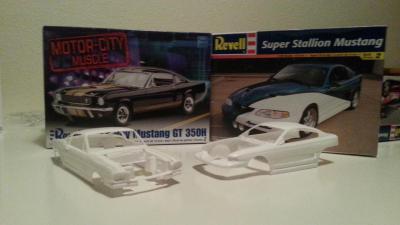 The poor super stallion may be unrecoverable after im done cutting all the body parts I want off.  Oh well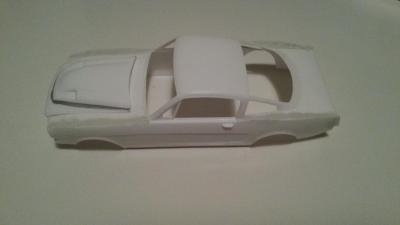 I made four cuts along the tops of each fender and then gently stretched them and added styrene and filler.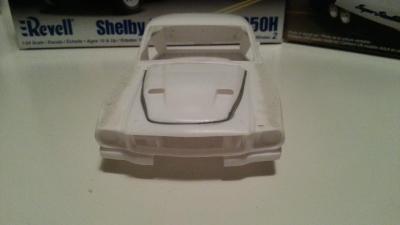 I have to cut the stock hood and graft in the center of the super stallion.