VW brochure from 1970, earliest one I've found that uses "Beetle", though a few earlier made mention of "bug" or "Bug".
http://www.thesamba....cdnfullline.php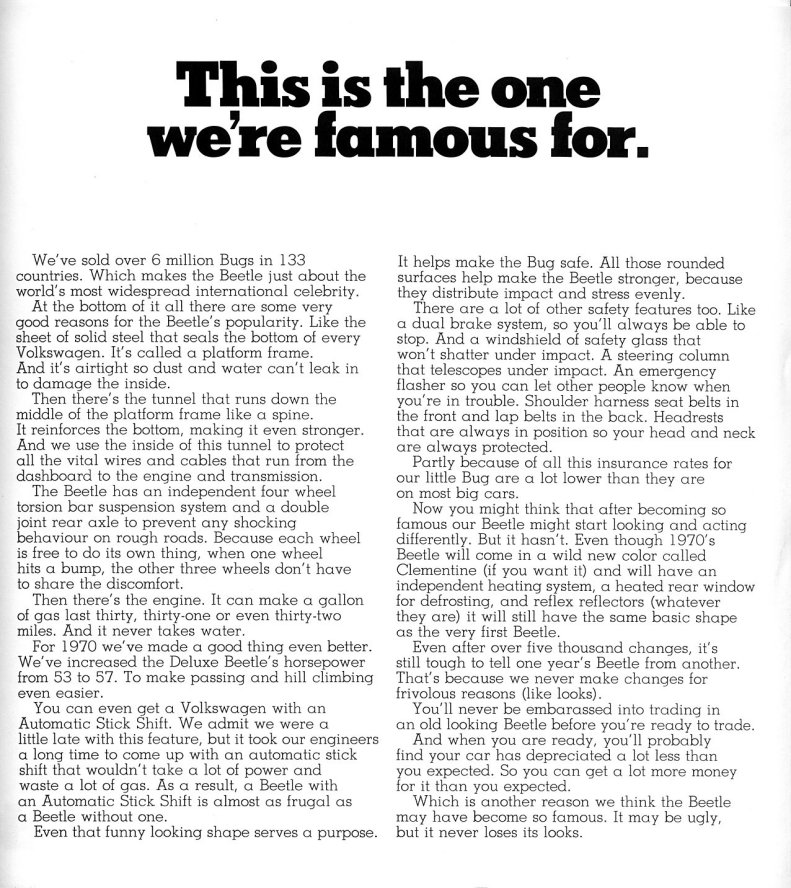 By 71 with the introduction of the Super Beetle it was pretty much in all English VW literature. But I'm sure in Germany they were always officially "Type 1" or whatever...  
http://www.thesamba....hatyearisit.php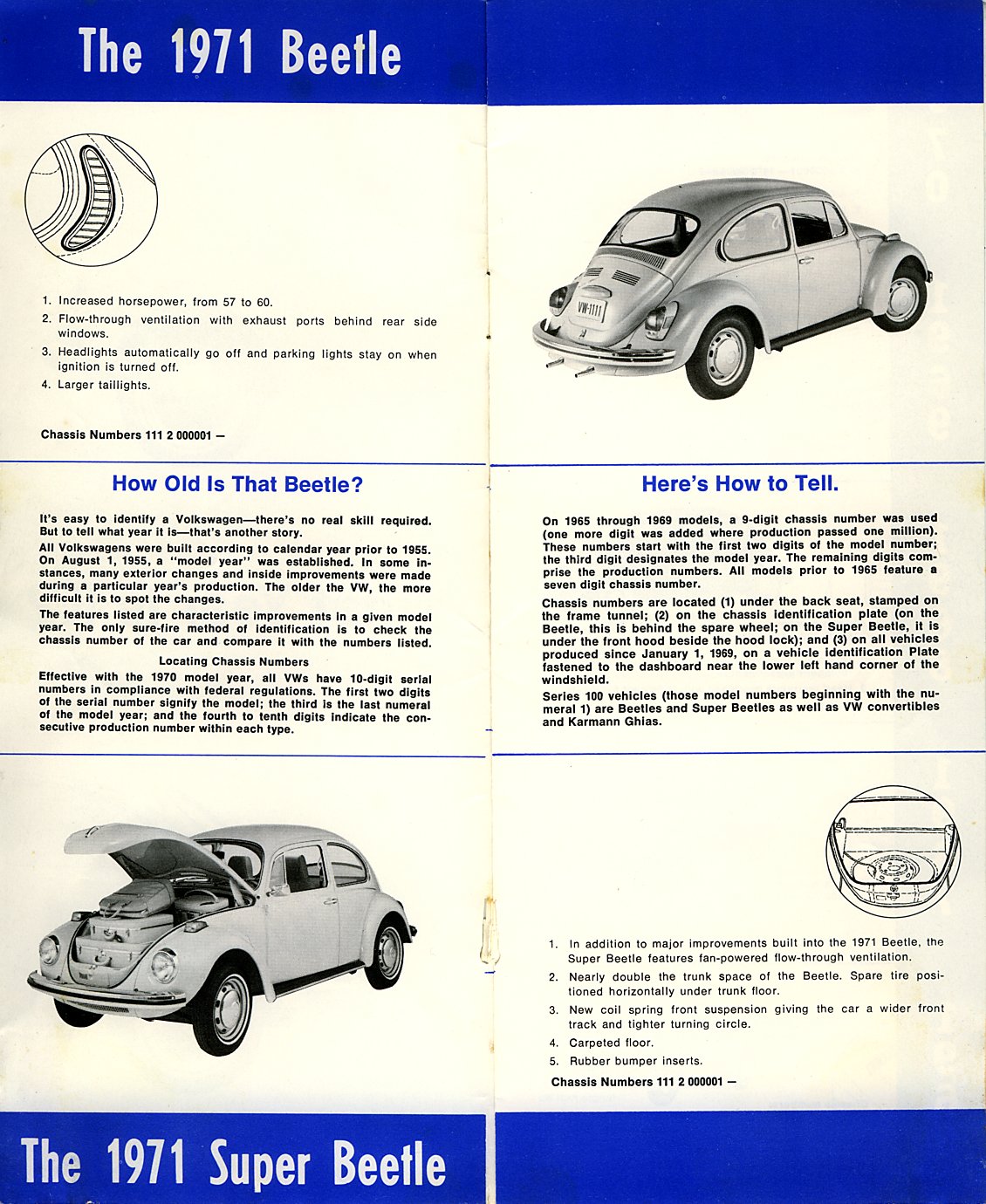 Edited by Brett Barrow, 10 July 2014 - 06:00 AM.