Thanks, Don. I like 'em too, that's why I keep building 'em!

Here's the kit bumpers, devoid of chrome. It's funny how some good, strong oven cleaner turns that ancient plating in to an orange mush. I'm going to clean these up, remove the flash and seams as well as the molded in year, and re-do them with Alclad. I wonder how many kids tried butting them on upside down, since they say "1961" either way.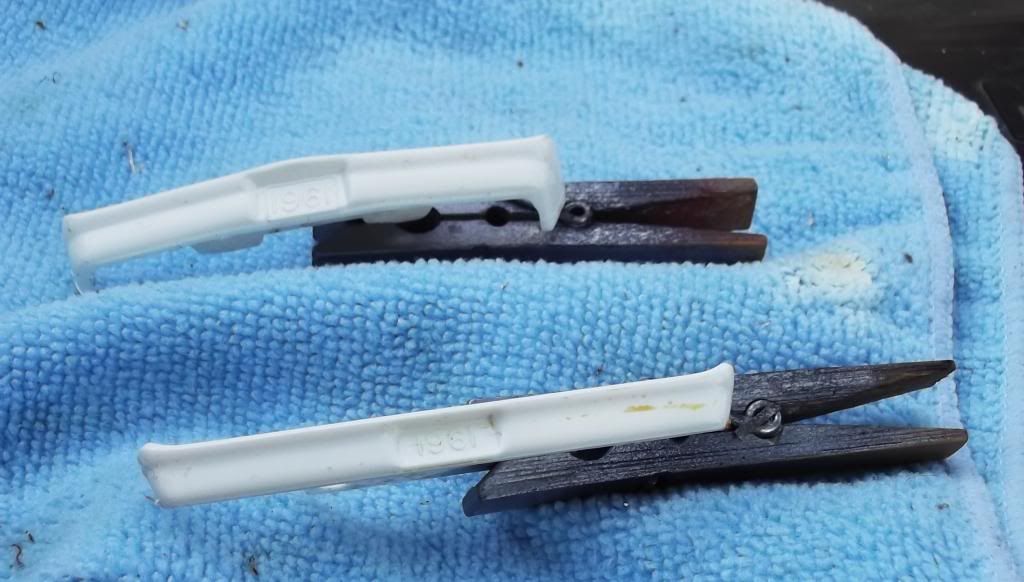 And here's the dash and boot painted. The Pacific Blue over white is just ever so slightly lighter than the Coral Blue on the body. Right on, that's the optical delusion I was hoping for. Much tedious masking lies ahead on the interior, but I have a feeling once it's done it'll have been worth the effort. Can smelly say, "Wow, I really picked great colors this time!"? Yes, smelly can!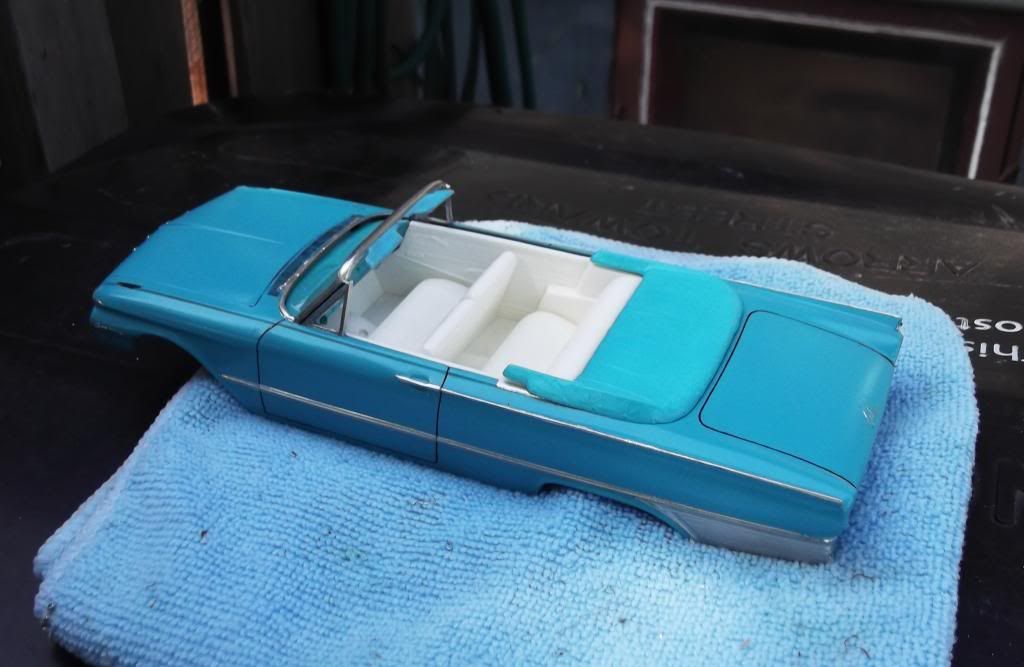 Edited by smellyfatdude, 23 July 2014 - 05:08 AM.