Hi guys, here's my latest project, a 60 Chevy C60 based on the AMT pick up truck. You don't see me very often in this category, it's my first truck since 30 years...
Well it starts life as White chassis which I shortened. I modified the front suspension as the Chevy has independant ones, so I adapted the one from the pick up to the truck chassis. The wheels and tires are from a IMC/Lindberg Dodge, the fuel tank is scratchbuilt, the 348 engine came from an AMT 59 CHevy, I modified it to simple carb manifold and air filter.
For the cab, I enlarged the front fenders, scratchbuild the front grill, interior is stock, well hope you'll enjoy it !!!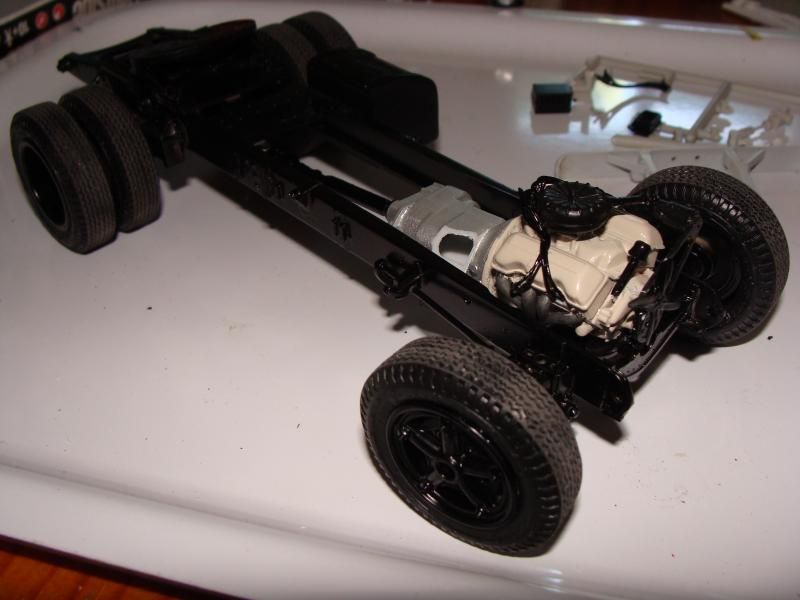 Here's the finished model now :