See details at the attached link: http://public.fotki....concours-deleg/
Here's a description of what took place...and what kind of images are at the link: 
********************************************************
In 2011....the event formerly known as the Meadowbrook Concours relocated to the Inn at St. John's in Plymouth Township, Michigan, making this year's event the fourth at the new location.
There was a spectacular display of Duesenberg Roadsters and Phaetons this year, along with another "circle" of Auburns and Cords right next door.  Plenty of exotic European sports cars of the 50's and 60's including some extraordinarily rare cars and one offs.  Other features included finned car (the cars of Chrysler Designer Virgil Exner) and Aero/Winged Cars (SuperBirds, Daytonas, Charger 500's, Talledega Torinos, and Mercury Cyclones) were impressive compilations of these designs. Other themes included modern American pickups, drag bikes (!), including two dual-engine Triumphs and two Chevy V8 sidewinders, and Lamborghinis. The 50th anniversary of GTO's and Mustangs were honored as well, with perhaps the only disappointment of the show being only three vintage Mustangs on offer, offset by a 2015 GT Convertible and an 2015 Coupe on display (the latter cars attracting a great deal of attention from the crowd).
The often unpredictable Michigan weather, forecasted to be Thunderstorms all day long, held off 'till well past the closing time of the event, making this yet another very successful event at the new location.
Please enjoy the 398 event pictures here. And thanks for looking...TIM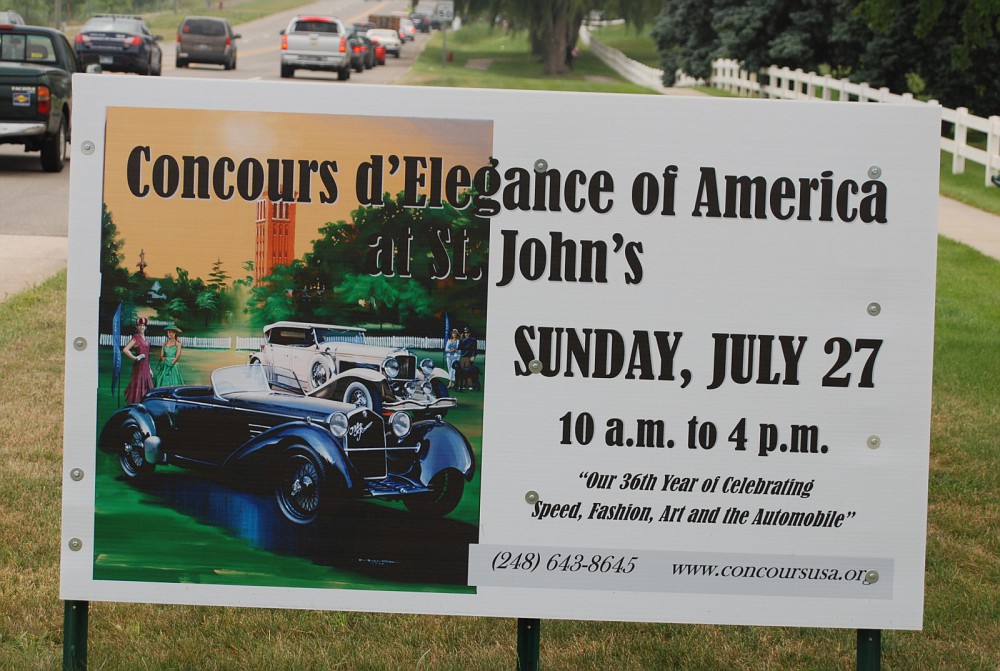 Edited by tim boyd, 28 July 2014 - 04:30 AM.