Back in our suburb of Boston in the '70s, (that really sets the mood, doesn't it?) my cousin and I used to take the left over parts from our kits and build "junk models" with them. Some were pretty wild, all were horrible, and all were fun to do. I've had this box of glue burned junk Ford truck stuff for who knows how long, and I decided to combine some of it into a truck that I've always wanted, a late '70s Ford short wide 4x4, two tone with the race track trim. With other stuff out of the way, I'll get to work on this from time to time.
Most of this stuff is real junk, so I'm feeling pretty frisky with the razor saw. First order of business is that goofy Camper Special bed. Nobody, to this day, knows why AMT decided to do this bed instead of the conventional long or short bed, the best explanation I've heard is that Ford sent them the wrong blue prints by mistake and AMT never checked. May be baloney, but why else? If you look at '73-'79 Ford beds, you'll see that both the long and short beds have the same rear overhang, which is longer than the CS bed.
Cut here: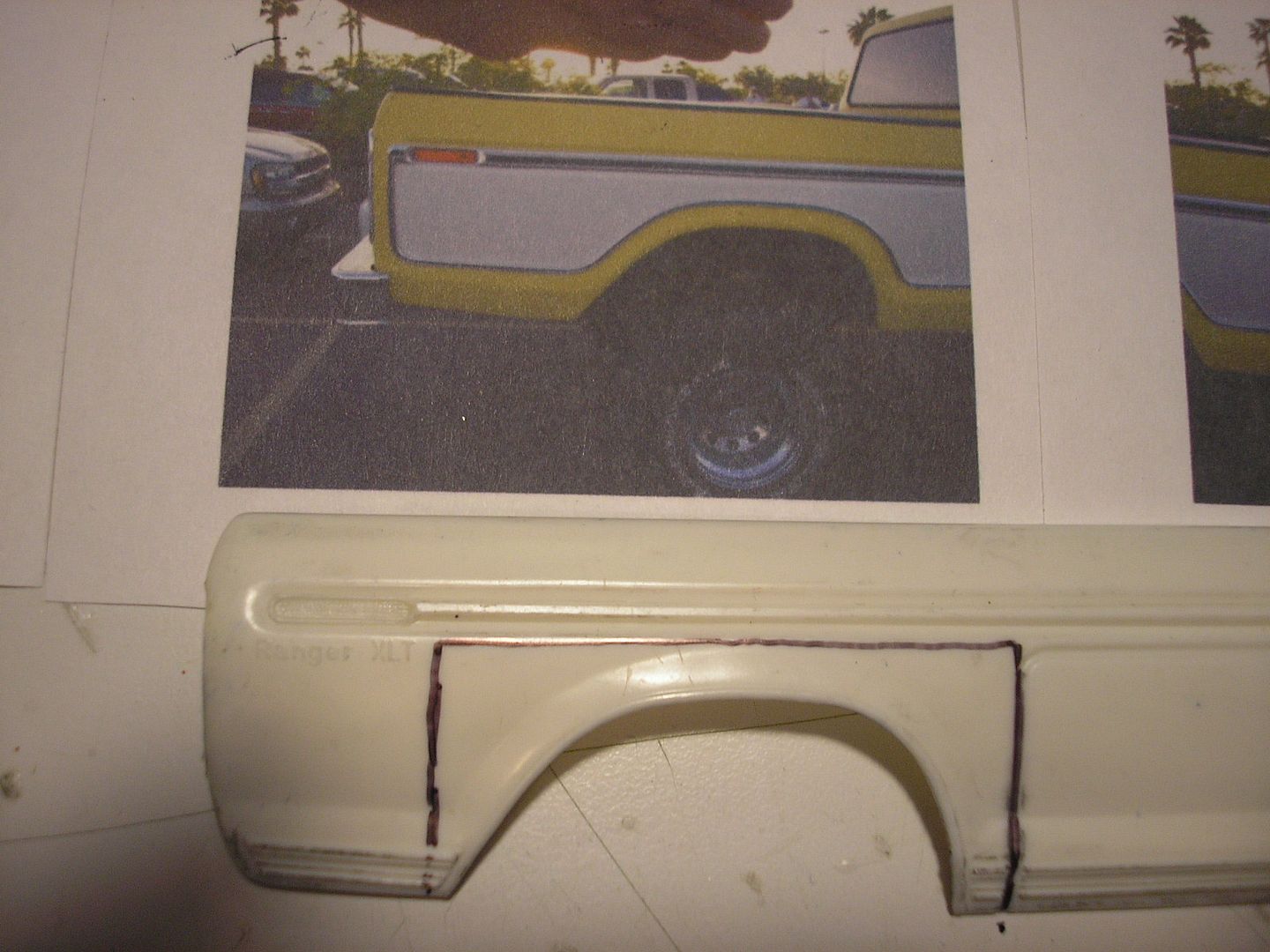 and move the wheel well forward by 5mm. But, the other mod that most miss is that not only was the CS wheel well moved back, it was also moved up. So when you move it forward, move it down by 2.5mm.
Approximate placement: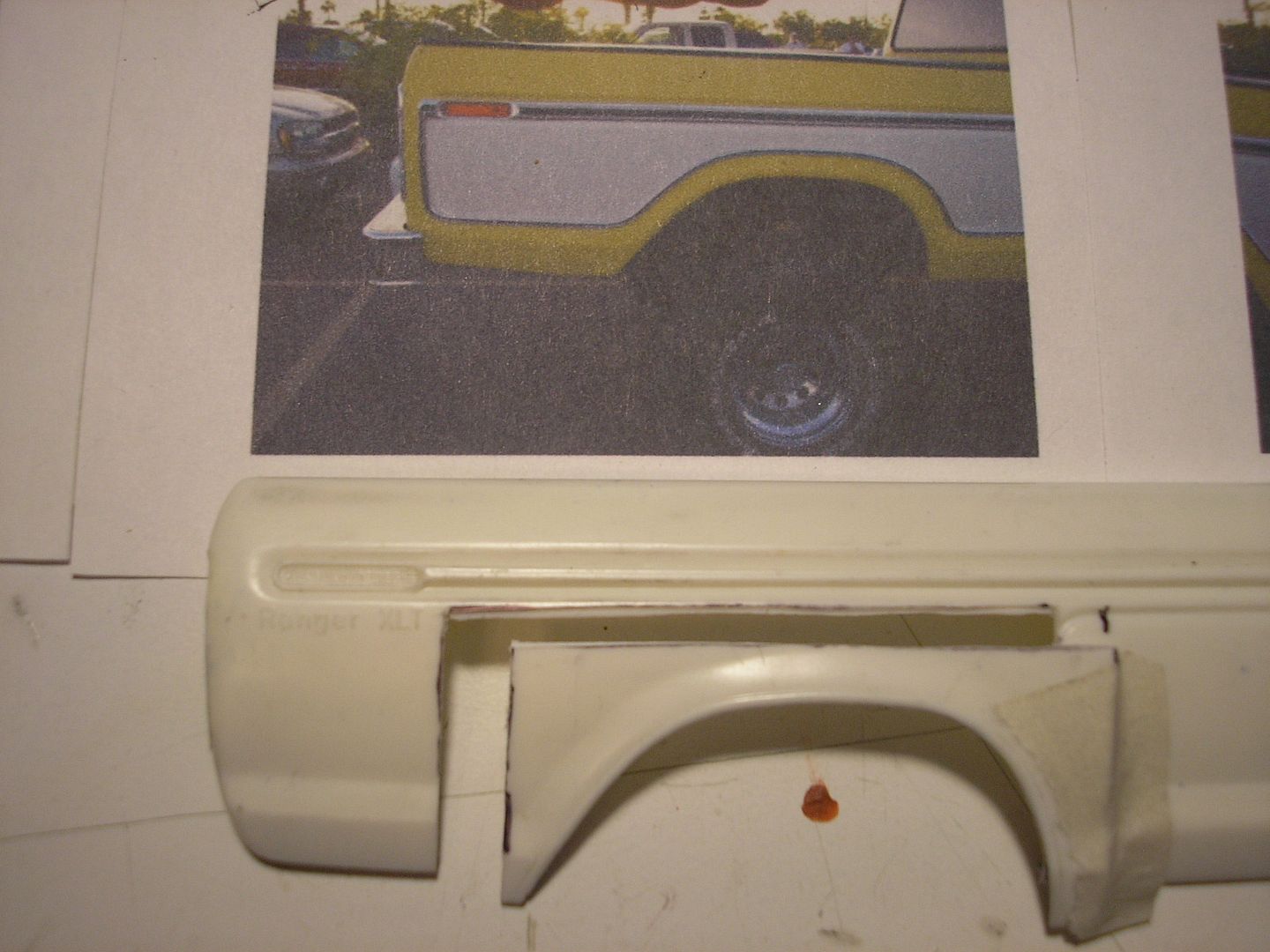 Edited by Maindrian Pace, 21 August 2014 - 06:07 AM.