Hi guys, I am new at modeling cars as I am an aircraft modeler, well at least I have not done one for at least 40 years. I have started on the Revell Ferrari 612. I got as far as the engine and then I did not like some of my masking on the plenum so am doing it over again. I am posting my pics to hope to get some tips from you guys>
Here are some photos of the engine OOB before I resprayed the plenum:
I was not finished painting the red parts and that is why I started over on this part.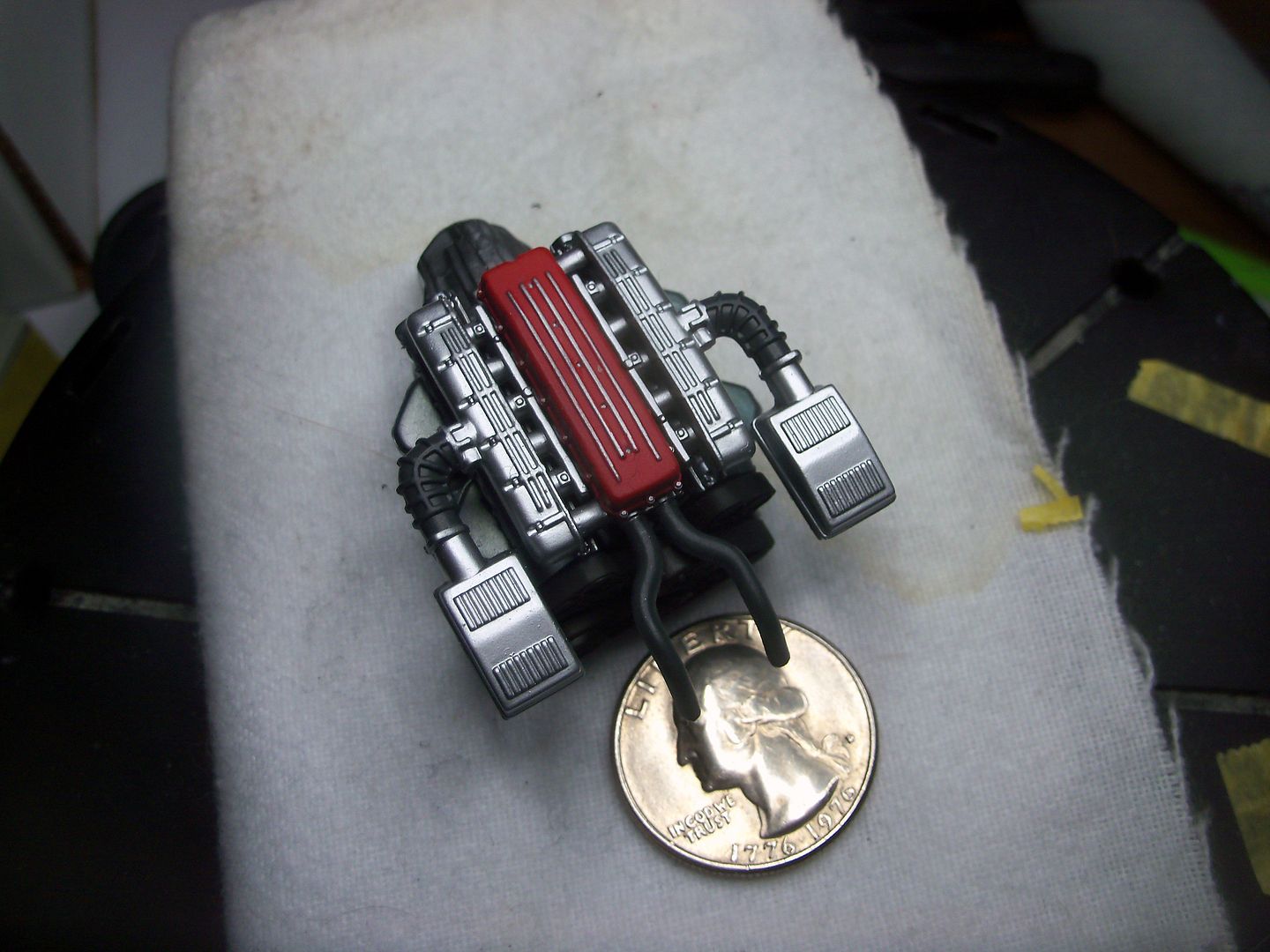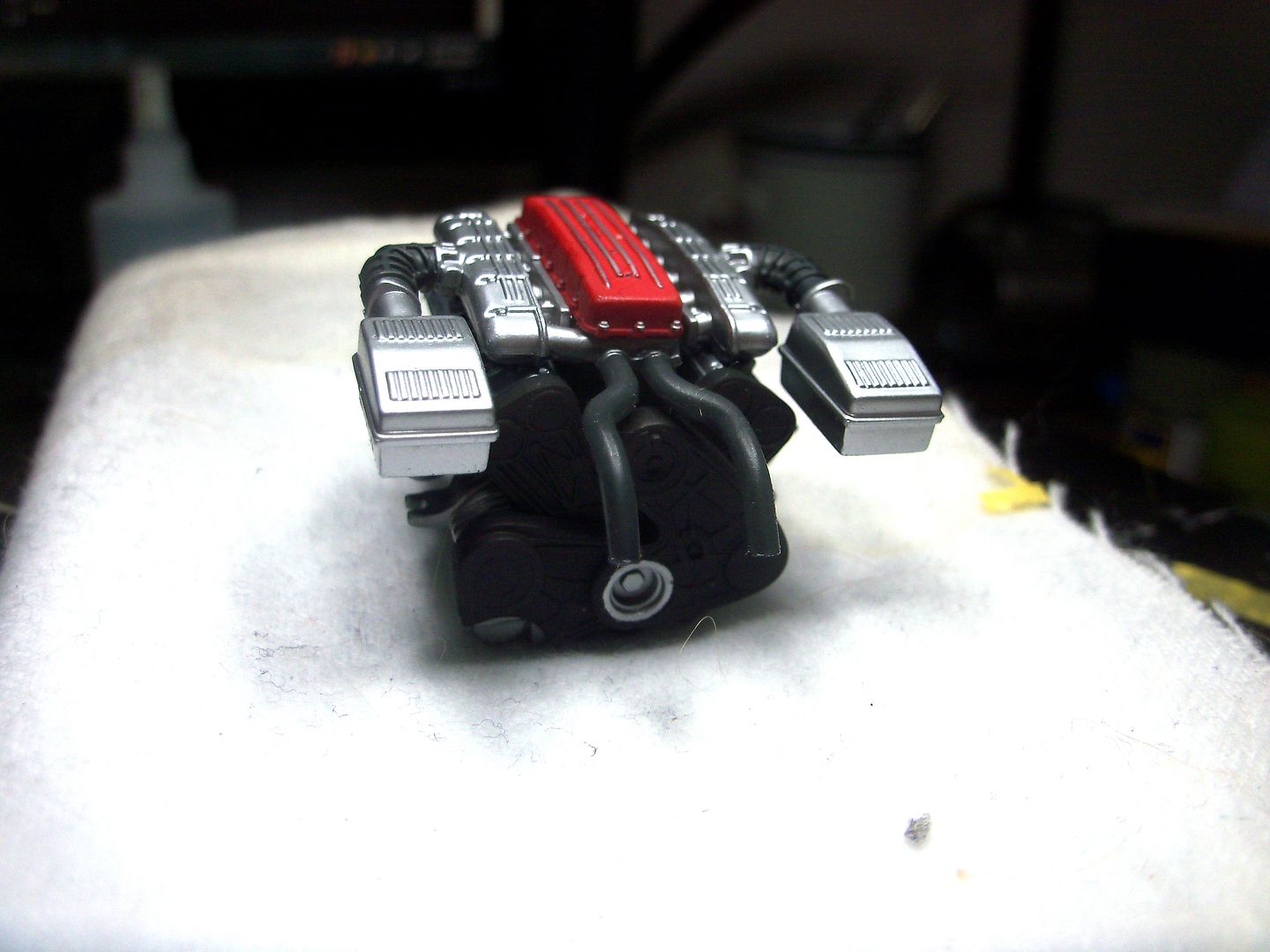 Here is where I am now I am going to do the top end of the engine again. I